Posted in: HBO, TV | Tagged: Champions, Ernie Hudson, exclusive, HBO, interview, oz, Tom Fontana
---
Oz Star Ernie Hudson Discusses HBO Prison Drama & Show's Legacy
Ernie Hudson (Champions) spoke with Bleeding Cool about HBO's Oz, the prison drama's legacy, ensemble cast & how social commentary was lost.
---
While contemporary audiences credit Netflix's Orange Is the New Black in bringing to light the social issues surrounding the criminal justice system in the female prison of Lichfield in the streaming era, helping to lay the gritty foundation before it was HBO's Oz and the inmates of the Oswald State Correctional Facility. The Tom Fontana-created series ran for six seasons from 1997-2003, featuring an ensemble cast of Ernie Hudson, J.K. Simmons, Lee Tergesen, Dean Winters, George Morfogen, Terry Kinney, Rita Moreno, Harold Perrineau, Eamonn Walker, Craig muMs, Luna Lauren Valez, Granville Adams, Kirk Acevedo, and Adewale Akinnuoye-Agbaje. Hudson played Warden Leo Glynn, who had to deal with the rampant chaos from prison gangs, problem inmates, corrupt corrections officers, and civil unrest from public pressure due to the inherent cruelty. The series is mostly narrated by Perrineau, who also plays Augustus Hill, lamenting on rotating themes within the criminal justice system as the daily lives of the inmates and staff are on full display. While promoting his Focus Features comedy Champions, the Quantum Leap star spoke with Bleeding Cool about his legacy on the series and how its nihilistic themes might pale in comparison to the cynicism today.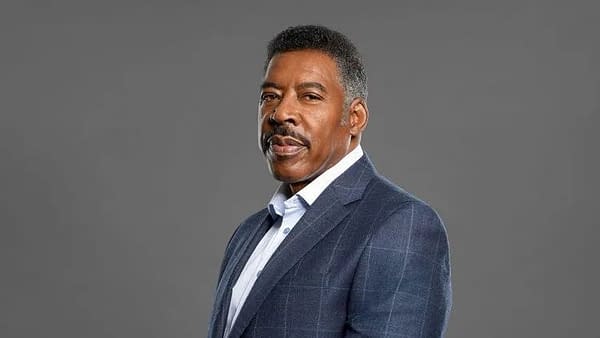 Ernie Hudson on Fan Conversations from Ghostbusters to Oz
"I'm working in London now; people will come up to me, and in the course of the conversation. Of course, 'Ghostbusters' always comes up, but people also mention 'Oz,'" Hudson said. "It was quite groundbreaking and had an amazing cast. Thankfully, a lot of the people have gone on from 'Oz' to do some wonderful work, and I'm so proud to have been a part of it."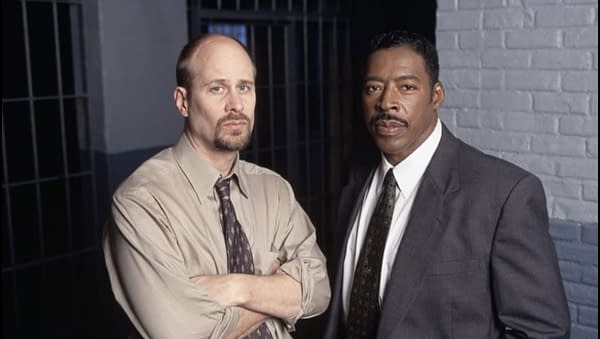 The actor remained pensive. "It is…[sighs] a different and difficult time in the world right now with so much going on, and honestly, I don't know," Hudson said in regard to the show's past impact and if a series like that could properly capture how things have shifted within our society. "Sometimes it is because I'm getting older, or does it not make any sense? I just don't understand so much. Of course, you realize that the whole criminal justice system is never an answer. The answers are within us, and we don't want an answer. Nothing's going to fix it until we decide we want to fix it. 'We' meaning as humanity… or unravel and explode. I'd like to think we have choices, but 'Oz' was wonderful to be a part of a great cast."
Hudson admits while Oz was ahead of its time, times have changed. "We got a chance to explore [certain serious subject matter], but some of it seemed extreme at the time, but now the way things have unfolded in society, nothing seems that seems extreme at all. It's one thing when we go to each other being locked up, but what we're doing to each other in society is unimaginable to me." Champions, which also stars Woody Harrelson, Kaitlin Olson, and Cheech Marin, is available on digital on April 28th and on Blu-Ray and DVD on May 2nd.
---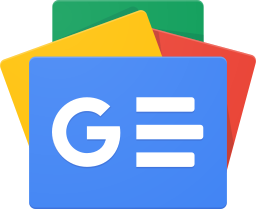 Stay up-to-date and support the site by following Bleeding Cool on Google News today!