Peyton List Cast as Angela Gennaro in Fox's 'Gone Baby Gone' Pilot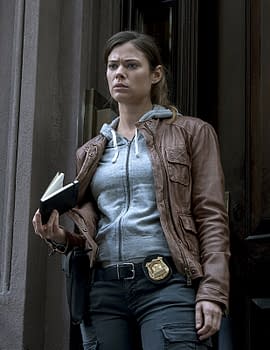 Peyton List has been cast as the female lead in Fox's untitled drama pilot based on Dennis Lehane's best-selling novel Gone Baby Gone. The project is being put together by 20th Century Fox TV and Miramax, who were behind the 2007 adaptation directed by Ben Affleck. List will play Angela, the role Michelle Monaghan played in the film.
The pilot was written by Black Sails co-creator Robert Levine and will be directed by Phillip Noyce. The project centers on private detectives Angela Gennaro (List) and Patrick Kenzie (Joseph Morgan) who are described as being, "armed with their wits, their street knowledge and an undeniable chemistry," and the try to help the people of the working-class Boston borough of Dorchester. Also cast are Christine Lahti as Angela's mother and Laysla De Oliveira as Patrick's girlfriend Grace Cole, an ER doctor.
List has been extremely busy over the last six years, going from recurring roles on 90210 and Mad Men, to starring in the Tomorrow People, popping up as Golden Glider on The Flash, then a recurring role on Blood & Oil, starring in the one-season series Frequency, and now the newest Poison Ivy in Gotham. She is repped by Innovative and Schreck Rose Dapello… who are doing an amazing job, looking at her credits.
Source: Deadline