"Picard": Patrick Stewart Explains How "Logan" Led Him to "Star Trek" Spinoff
After seven seasons and four feature films of Star Trek: The Next Generation, Sir Patrick Stewart was happy staying retired as Captain Jean Luc Picard. After retiring from his other signature role in Charles Xavier in FOX's X-Men franchise in 2017's Logan, Stewart decided to entertain a call from CBS All Access about a pitch for a new television series: Picard. Speaking at Destination Star Trek Birmingham in Alabama, he talked about revisiting the role he played for 15 years (with the Star Trek official site documenting the panel):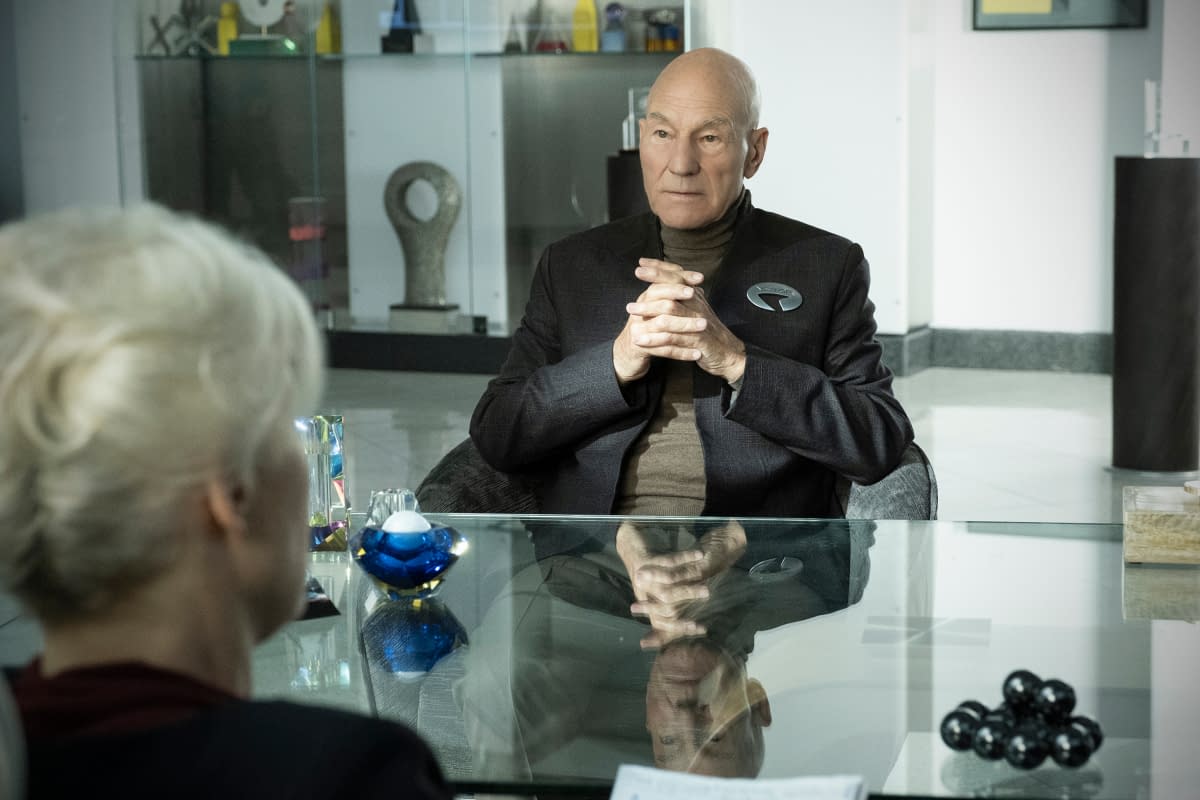 "I had absolutely no intention of returning to Star Trek. I was] very proud of the seven seasons of Next Generation and of the four movies that were made. But… I had resisted numerous invitations to bring it all back to life again. So when this offer came from CBS, I agreed to attend the meeting. But for one reason only — I had great respect for the people who were calling me in to see them about reviving Jean Luc and Star Trek. And I wanted as politely and sensitively as possible to tell them why I was going to turn the offer down. They listened to me talk for 20 minutes or more while I explained to them all the reasons behind my saying no."
The Pitch of "Star Trek: Picard"
The meeting included producers Alex Kurtzman and Akiva Goldsman. They changed Stewart's mind when he decided to pick their brains for their thoughts on where the series could go:
"It was authentic, my determination not to return to this world. But when I had finished, they thanked me and said, 'Well, can we just talk to you a little more about things that interest us?' And they did. I said to my agent who was with me at the meeting, 'Could you ask them if they could put all of that into writing so that I can study their ideas and their plans for reviving this character and this world?' A couple of days later, I got 35 pages of single-spaced writing, and I was fascinated by it."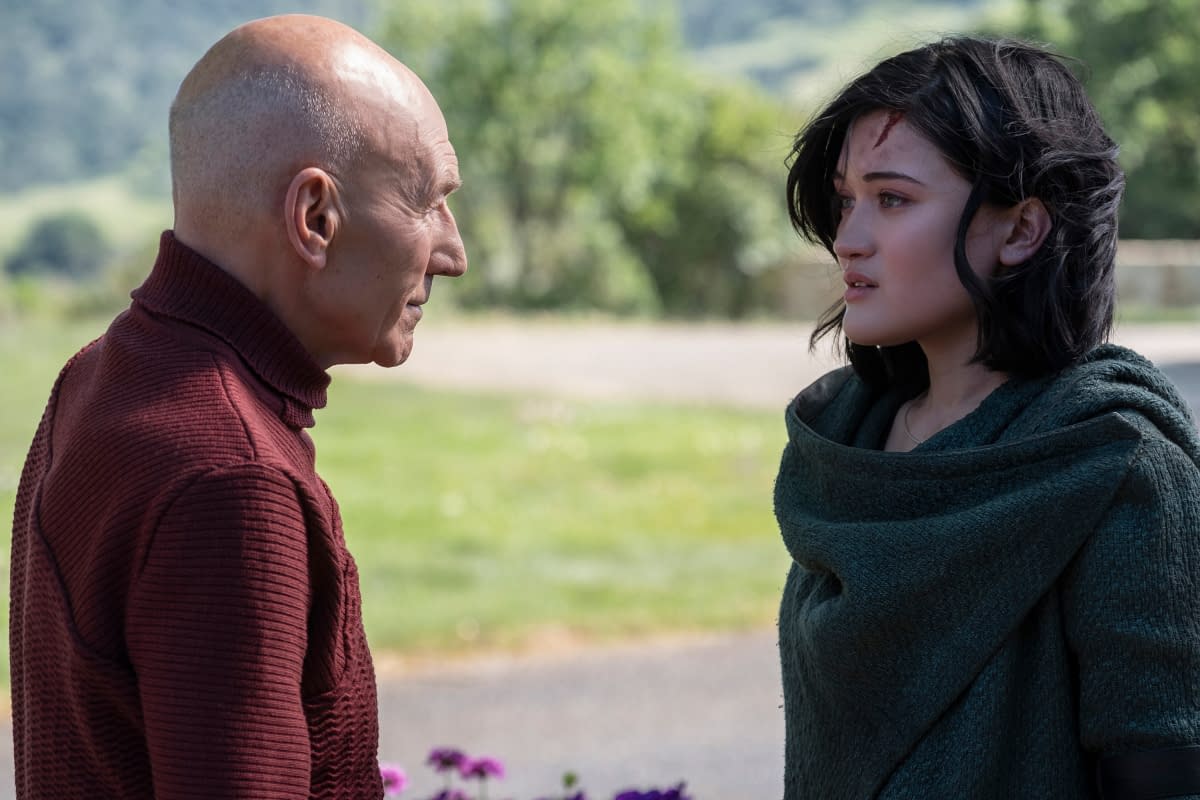 Stewart's Change of Heart
Aside from the respect Stewart had for those he had in the meeting, he entertained the idea of returning to Star Trek after the ending to Logan left a profound impact. Stewart ended up playing Xavier/Professor X for 18 years:
"I asked to meet them all again and at the second meeting, I had specific terms and conditions that I said would allow me to think about reviving this world. Much of it was about what the world would be that you were going back to. I referenced X-Men and particularly the final movie that Hugh Jackman and myself did, Logan, as [to] what I had in mind. Logan was nothing like any of the other X-Men movies that had come before. It was very, very different. The world had changed. And so, I challenged Alex Kurtzman and Akiva Goldsman to come up with ideas for a completely different world than the one that we had known 17 or 18 years earlier."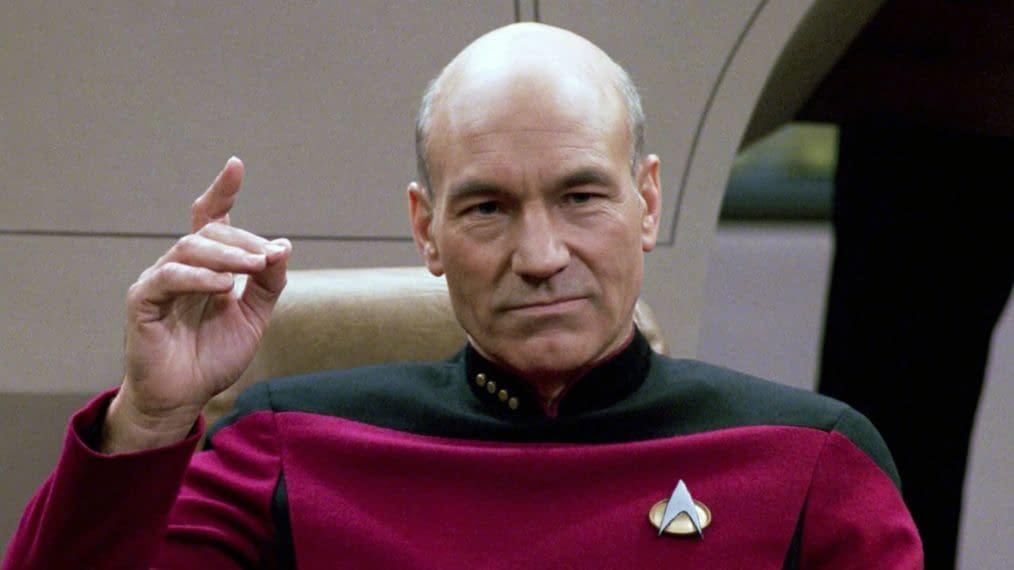 What's Changed
From the looks of the trailers released from CBS, Picard deviates from the familiar Star Trek formula much to Stewart's satisfaction.
"[Star Trek: Picard is] better than being a return to Jean Luc, a return to the franchise. It felt like a brand new project. And I was fascinated because, in those 18 years, Picard had grown older and Patrick, myself, had grown older. My life, in many respects, is very different. And I felt if we could bring all of those elements into a new series about Picard then I would be content. And this is the end result of that."
The footage released has many long-time fans crooning for updates of their favorite non-prequel Trek characters like Data (Brent Spiner), Riker (Jonathan Frakes), Troi (Marina Sirtis), and Seven of Nine (Jeri Ryan).
Star Trek: Picard comes to CBS All Access on January 23rd.