Posted in: AMC, Preacher, Trailer, TV | Tagged: actor, amc, angel of death, Angelville, Betty Buckley, bleeding cool, cable, Cassidy, celebrity, comic books, Comics, dog, dominic cooper, Eugene, evan goldberg, Featherstone, garth ennis, god, Graham McTavish, Gran'ma, hell, herr starr, hitler, hoover, Jesse, Jesse Custer, Jody, Joseph Gilgun, Julie Ann Emery, mamma mia!, Outlander, preacher, ruth negga, Saint of Killers, Satan, season 4, seth rogen, Steve Dillon, streaming, tc, television, The Grail, tulip, tv, warcraft
---
"Preacher" Showrunner Sam Catlin Talks Jesse, Tulip & Cassidy's Fates; If [SPOILER] is Now [SPOILER] & More
After four seasons and one helluva' body count (just in angels alone), Jesse Custer's (Dominic Cooper) final sermon from "The Book of Genesis" has officially come to an end. AMC's adaptation of Garth Ennis and Steve Dillon's Preacher wrapped up its run in the only way it knew how: respecting the source while offering some deceptively twisted takes of its own.
There was a ton to unpack by the time the final credits rolled on series finale "End of the World" – and that's exactly what showrunner Sam Catlin (who also wrote and directed the episode) did when he spoke with EW.
MAJOR SPOILERS AHEAD!
● Catlin reveals that it was always the plan to give Jesse and Tulip (Ruth Negga) their "happy ending" ("it felt like they'd earned it") though not necessarily redeem their "rougher" qualities:
"Yeah, we always wanted Jesse and Tulip to sort of live happily ever after. The spirit of it was, what more perfect place? They're parents, and they finally have a kid, and they're at a drive-in, which felt very Americana in the way that Preacher is, and watching John Wayne explain his moral version of the universe. We thought it was important that they had a child and we showed that the child actually turned out to be a pretty normal kid. Like, they did a good job, even though they're probably bank robbers until the very end. They raised a good kid, which is sort of the most hopeful thing you can do, in some respects."
● As was painfully evident from Starr's (Pip Torrens) own "happy ending," giving our heroes what they deserve didn't necessarily mean giving the "big bads" what we think they deserve:
"We didn't want to have all the bad guys get punished and all the good guys live happily ever after. We wanted to have some of the characters have morally ambiguous conclusions. Like, for the longest time, we were thinking that Featherstone would be the one that would kill Starr. Then, as we got closer to it, it felt a little perfect, and we liked the idea that, after everything, Starr flourishes and succeeds [laughs] and escapes justice, and all of that, something more in the chaotic world of the show."
● As for Cassidy's decision to head into the lights sans umbrella at the end that some may see as the vampire killing himself, Catlin doesn't see it that way. For him, it's about Cassidy finally making the decision to move on to the next thing – whatever that may be, most likely inspired by the passing of his friends:
"I never thought of it as a moment of despair. It isn't about suicide, it's just about, it's time to move on, it's time to try this next thing. He doesn't know what's waiting for him out there, just like none of us do, but I think it sort of gives him permission to confront his fears, and break the cycle of his life, and try something new."
● To no one's surprise, God (Mark Harelik) wouldn't listen to Jesse's warning and tried to take the throne in Heaven again – with the Saint of Killers (Graham McTavish) there to show Him just how fatal a mistake that was. But wouldn't that make the Saint… "God"? Maybe? Kinda? Sorta? Not Really?
"He's sort of occupying the throne of God. But the sense of it isn't that he's going to lay waste to the universe or anything like that. It's sort of like Prince Charles wearily takes the throne after the Queen dies. I don't think there'll be any big changes."
Check out the remainder of the interview here, where Catlin discusses writing and directing a fight between Hitler (Noah Taylor) and Jesus (Tyson Ritter); Eugene's (Ian Colletti) rock star fate; and his most memorable production experience from the four seasons.

As our story inches closer to the finale, God's endgame for the universe begins to click into place. Trapped between heavenly prophecies, hellish prisons, and all-out nuclear war, Jesse, Tulip, and Cassidy make their bloody way to the Most High. Whether they can reach God in time — or whether all this carnage is part of His divine plan — will soon be revealed as PREACHER barrels towards the end of the world.
So what made the two-hour final season premiere of AMC's Preacher particularly special for us? Watching Julie Ann Emery up her "badass" level to a solid "11" with some sick fight scenes, serious "auto fu," and one of the best Rocky the Flying Squirrel imitations we've ever see – and we're not even coming close to doing her justice.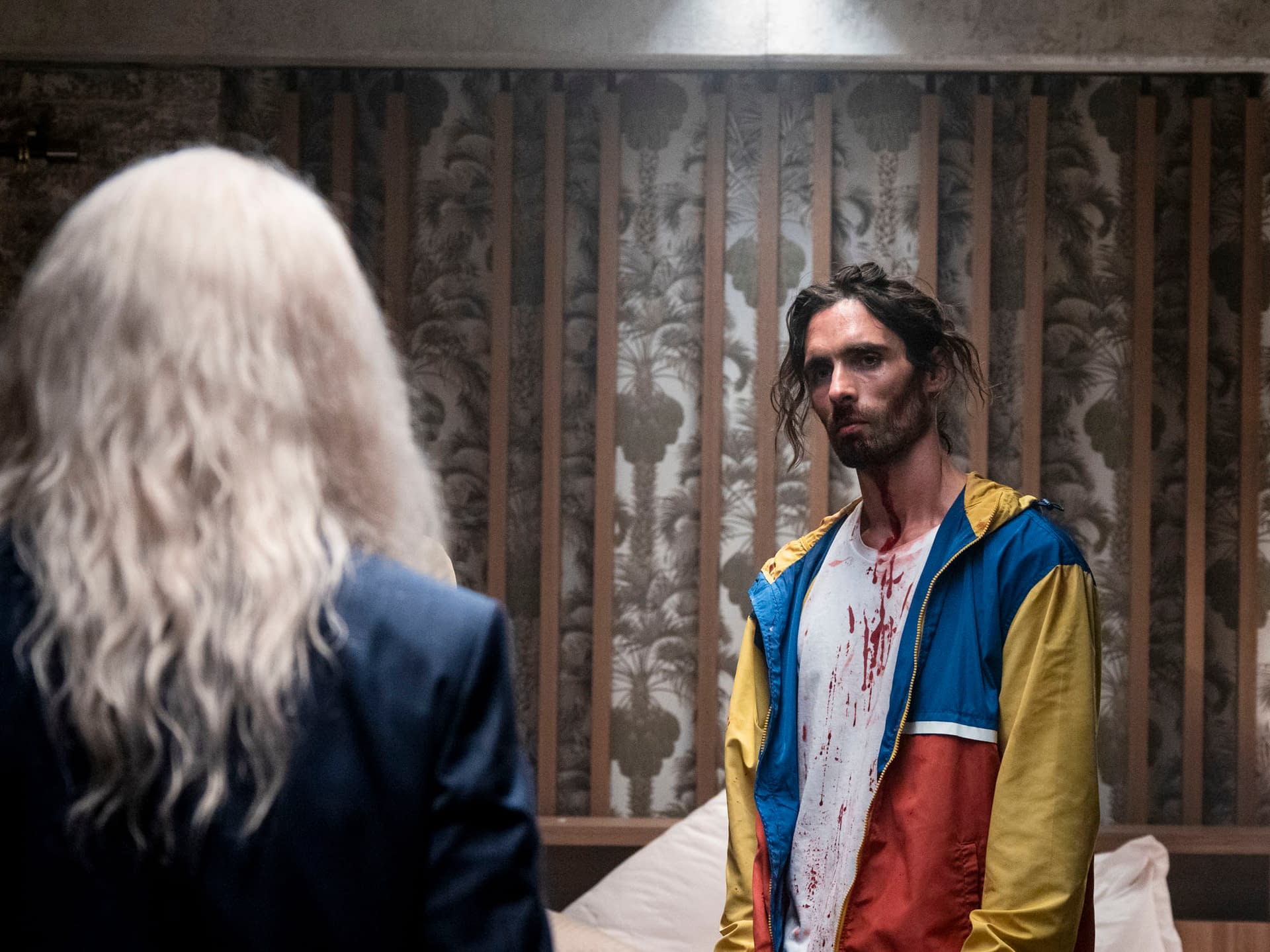 While she was doing all of that that onscreen, Emery was also "hijacking" Bleeding Cool's Twitter account to take questions and offer some amazing behind-the-scenes perspectives on the series' production (seriously, the wire work video for the flying suit scene alone is worth a visit – which you can do here).
---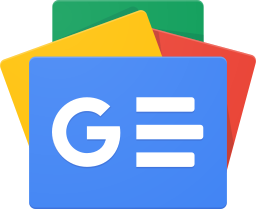 Stay up-to-date and support the site by following Bleeding Cool on Google News today!