WWE is taking a cue from rival AEW and using wrestlers as the audience for tonight's episode of Raw, according to the latest dirt sheet rumors. Sean Ross Sapp of Fightful.com reports (and Mike Johnson of PWInsider independently confirms) that WWE is using developmental wrestlers from their NXT brand to sit in the audience and create ambient noise for the show. But don't worry that this crowd could get a little too rowdy like the AEW wrestlers and crew that have served as an audience for Dynamite; WWE is keeping things tightly under control, with the wrestlers forced to wear black pants and WWE t-shirts, and with WWE doing their best, keep them out of focus. Sap reports that the wrestlers used for this taping are "Dominik Dijakovic, Chelsea Green, Shotzi Blackheart, Jessamyn Duke, and other NXT TV talent."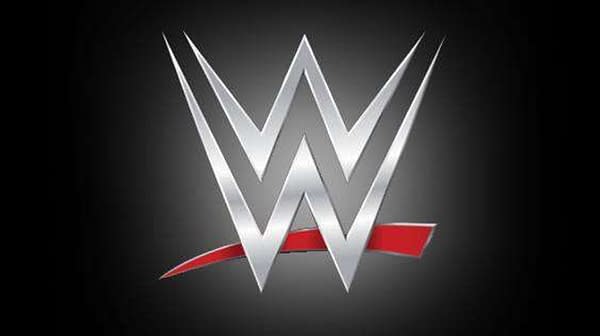 It's a sad day for the sport of professional wrestling. The empty arena era is coming to an end. Regular readers of Bleeding Cool are aware that The Chadster is a big fan of crowdless pro wrestling shows. The audience, after all, rarely contributes anything useful to wrestling. Instead, they often go against the wishes of the WWE by making rude chants, booing the people they're supposed to cheer, and cheering the people they're supposed to boo. I'm not completely oblivious. I know I've been in the minority on this. But god damn it, I loved wrestling in a sterile environment of complete silence.
On the other hand, I understand why WWE feels the need to do this. As I pointed out in my Wednesday ratings report, AEW has been using unfair tactics to gain an advantage over WWE in the ratings, and one of those advantages has been making the shows feel "exciting" by having wrestlers cheering in the crowd. WWE had to fight back, and honestly, they're doing it in the best way possible. These developmental wrestlers from NXT are going to be the furthest possible thing from a snarky regular crowd. If anyone is going to do what WWE tells them to do, it will be these wrestlers at the bottom of the ladder. Hopefully, they're all wearing earpieces, so Vince McMahon can guide them in when to cheer, when to boo, and what to chant.
Enjoyed this article? Share it!