Review: Craig Of The Creek: Itch To Explore DVD
Craig Of The Creek has been on Cartoon Network for about a year and a half, slowly building up an audience as one of the newest shows holding down the morning. A short time ago the company released the first DVD collection of episodes for the show called "Itch to Scratch", which we received for review. The DVD contains the first 13 episodes, all in order in their original form with no cuts or edits. Which is nice to have compared to some others we've watched recently, as this shows you the entire story of the show at the start and paints a nice picture of the world the show lives in.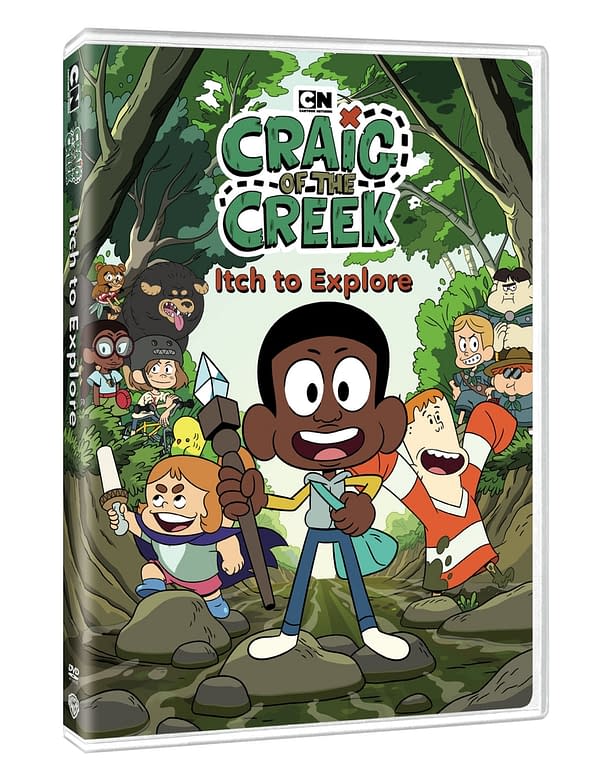 There aren't a ton of bonuses to the release, but there are a few to make it worthwhile. The first is a picture gallery of all the hallmark moments of the first season, like taking pictures at summer camp. You also get a full animatic episode of "The Final Book" if you're into watching a show be created. But that's where it ends as there's no commentary or deleted scenes. This is a pretty okay release, not the greatest, but not too shabby. If you want to dive into the series, this is a nice starting point DVD.