"Rick and Morty" & Krispy Kreme Team Up for Australia-Exclusive Doughnuts, Drink: Pickle Rick, Fleeb Juice Shake & More [PREVIEW]
While fans wait patiently for Dan Harmon and Justin Roiland's religiously popular Rick and Morty to return for the second-half of season four, the Adult Swim animated series is reaching out to Australian fans (sorry, rest of the world) in a way that would make Homer Simpson proud. At least until Rick Cronenberg'd him, that is – probably "force conjoin" the whole family out of his personal disgust over them being on the air for so long.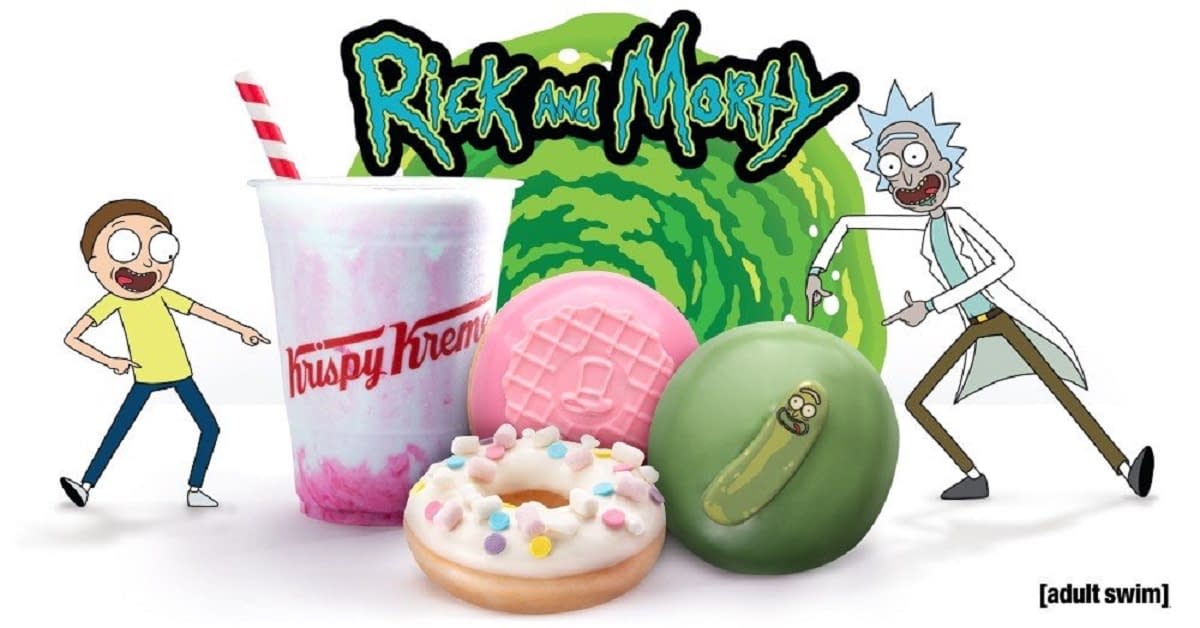 But I digress… so our dimension-hopping duo is teaming up with Krispy Kreme and Resse's to offer four Australia-exclusive edibles. On the doughnut side, fans can look forward to a not-pickle-tasting Pickle Rick (don't say you weren't wondering), Simple Rick's Wafer Cookie, and Strawberry Smiggles. Of course, one does not live on mere doughnuts alone – so you'll have a Fleeb Juice shake to wash it all down (check out more images and descriptions below).
Something for our friends "Down Under" to remember (yes, I hate myself for writing that as much as you hated reading it): this offer doesn't last a hundred days – with Rick and Morty setting things in this dimension back to "normal" on March 16 (or while the precious cargo lasts).
And it's great to see they survived "The Great Pringles Invasion of 2020"…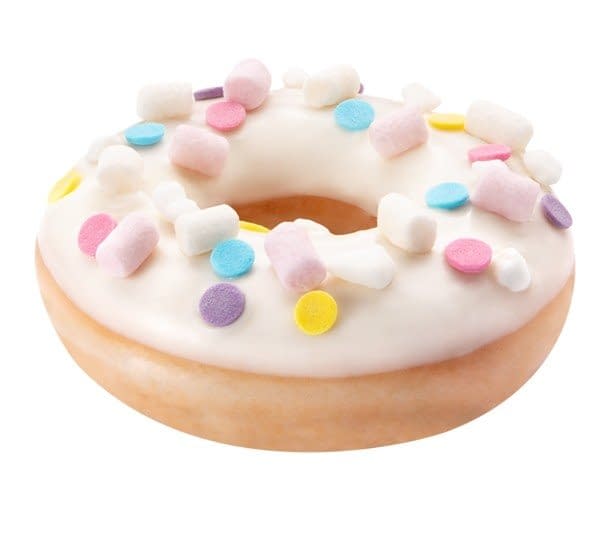 Strawberry Smiggles Doughnut: Our signature Original Glazed Doughnut with strawberry filling, and hand dipped in white choc truffle. Finished with mini marshmallows, meringue pieces and coloured sprinkles, deliciously Strawberry Smiggles.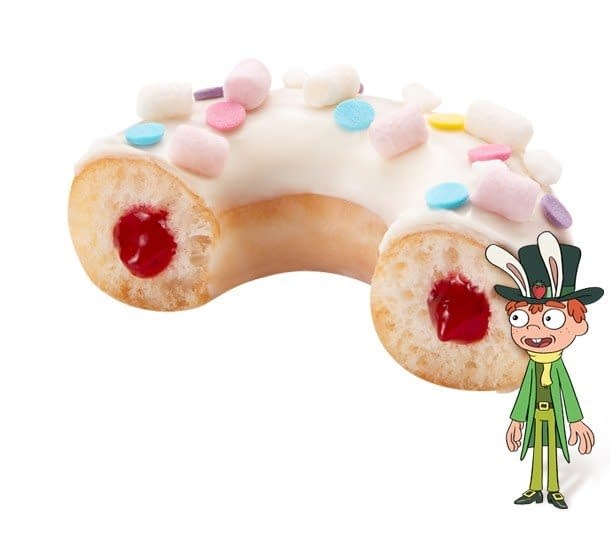 Simple Rick's Wafer Cookie Doughnut: Hand dipped in strawberry truffle, and filled with vanilla crème, topped with a white choc and crushed wafer disc.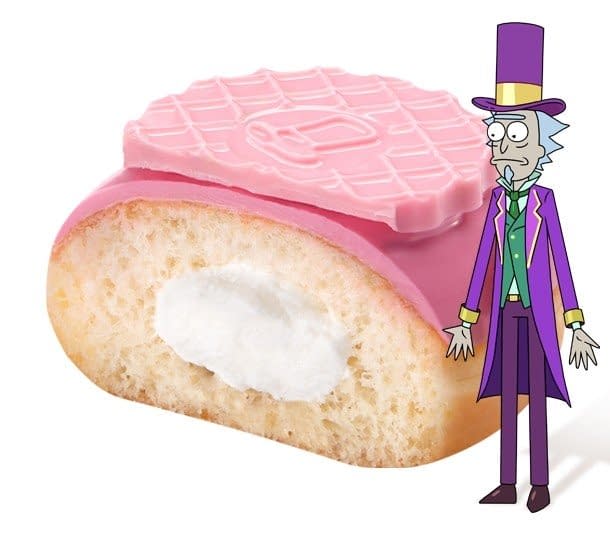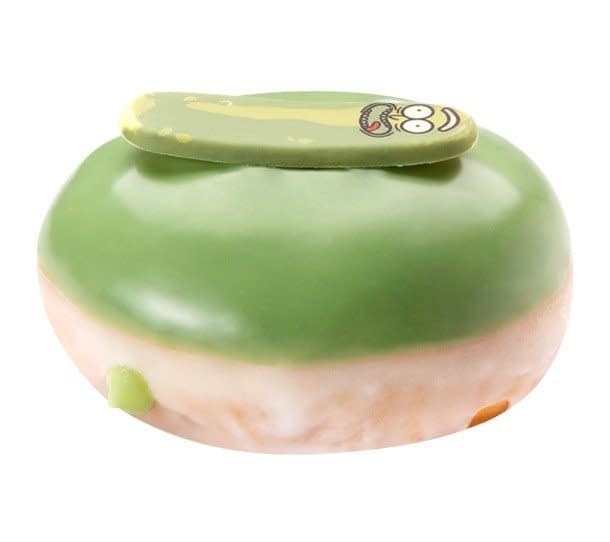 Pickle Rick Doughnut: Filled with mouth-watering lemon crème, dipped in white choc truffle, with a white choc 'Pickle Rick'.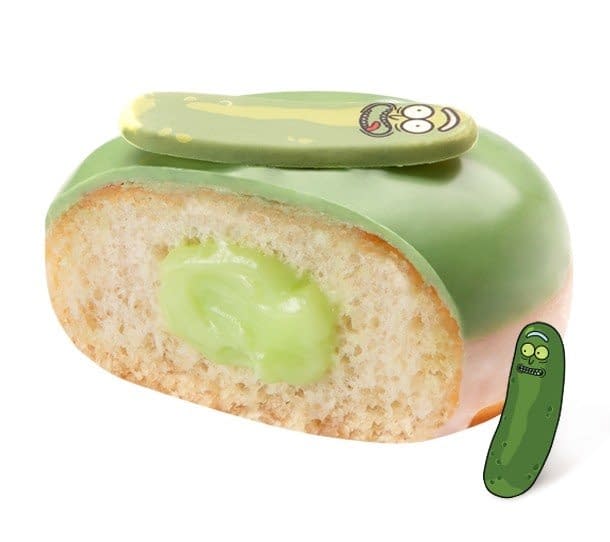 Fleeb Juice Shake: A delicious combination of fresh milk, ice cream and delicious blue heaven and raspberry flavoured syrups, blended in our traditional Milkshake mixer. Made Fresh in store.