The Righteous Gemstones: New HBO First-Look at Danny McBride, John Goodman Televangelist Series
HBO is finding some of that "old-time (shady) religion" in 2019 with upcoming comedy series The Righteous Gemstones, starring Danny McBride (Halloween, Vice Principals), John Goodman (The Big Lebowski, The Connors), Edi Patterson (The Last O.G., We Bare Bears), and Adam Devine (Modern Family, Workaholics) – and that includes giving viewers a fresh first-look at the series (courtesy of our friends at TVLine):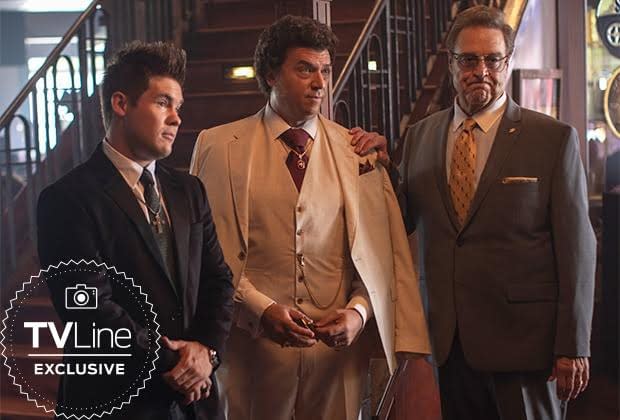 Written, directed, starring, and executive produced by McBride, the half-hour comedy series is based in and around the televangelism world, telling the story of the world famous Gemstone televangelist family. The family has a long tradition of deviance, greed, and charitable work — all in the name of the Lord Jesus Christ. Jody Hill and David Gordon Green are also set to executive produce the project.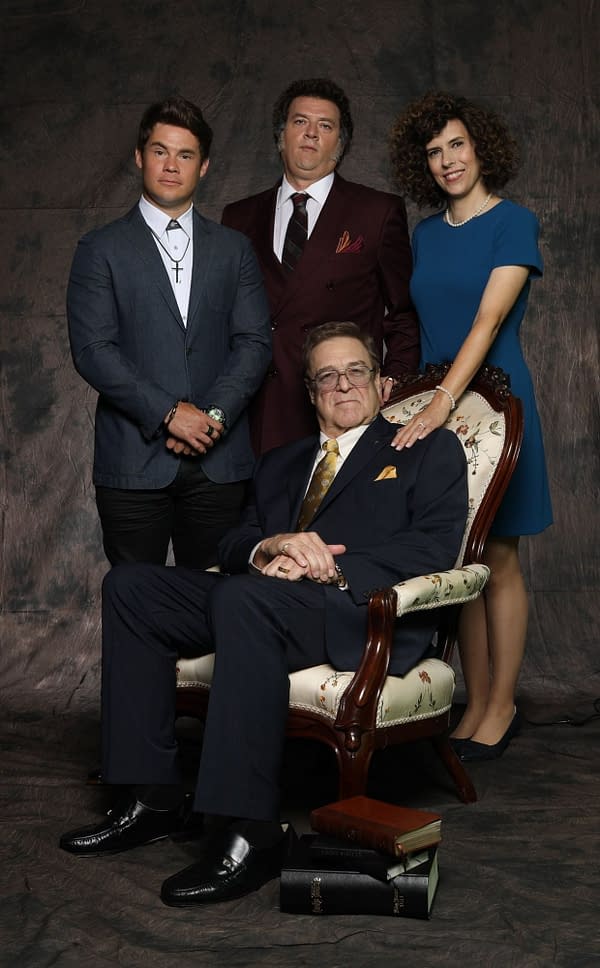 Goodman's family patriarch Eli Gemstone is an unbending force in the ministry game. He's known the world over for his aggressive salvation techniques, his worldwide ministries, and his award-winning weekly television program.
McBride's Jesse Gemstone is the eldest son and heir to the throne who"walks in his father's shadow while simultaneously blazing his own path. Like his father Eli, Jesse demands loyalty from those in his circle and surrounds himself by those that will follow him.
Patterson's Judy Gemstone isn't offered the same opportunities within the church as Jesse and Kelvin because she's a woman, leaving her resentful and longing for the day when she can stand on stage with her family on Sunday mornings.
Devine's Kelvin Gemstone is the youngest son of Eli; known as "the edgy one," he's has branded himself an outsider to the church, feeling his methods are too hardcore for mainstream religion. Kelvin doesn't have bigger ambitions for the head seat at the table but focuses his efforts on the eradication of Satan and dark forces from everyday life.
The Righteous Gemstones also stars Cassidy Freeman (Smallville) as Jesse's wife Amber, who gave up a career in journalism to devote her life to her husband and his church; Tony Cavalero (School of Rock) as ex-Satanist Keefe Chambers, who was saved by the Gemstone family and is now their loyal servant; and Tim Baltz (Veep) as Judy's fiance B.J., who struggles to fit in with the Gemstone clan.