Russian Doll Creator Leslye Headland Sets Star Wars Series at Disney+
Less than a day after reports circulated that Jon Favreau was already working on a third season of The Mandalorian comes word that Russian Doll creator, showrunner, and executive producer Leslye Headland is developing a new live-action Star Wars series for Disney+. Variety reports exclusively that the project will be a female-focused series that takes place in a different part of the Star Wars universe than other projects currently airing or in production. While exact plot details were not available at the time of the report, Headland is expected to write and serve as showrunner on the project. Disney and Headland's reps did not respond to Variety at the time of reporting.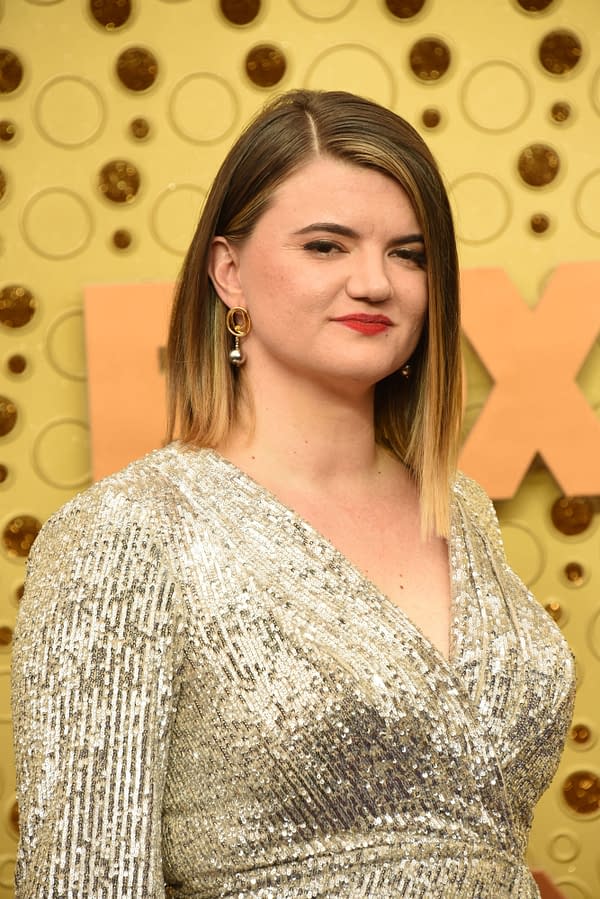 While The Mandalorian is still six months away from its second season return, that hasn't kept the live-action Star Wars spinoff series from making news not long after it aired last fall. Series creator and showrunner Jon Favreau is back at the helm, with series pilot director Dave Filoni back to direct and rumors of Rosario Dawson (DMZ) being cast as Ahsoka Tano (of Star Wars: The Clone Wars and Star Wars: Rebels fame) not exactly being denied by the actress. On May 4, the streamer looks to celebrate Star Wars Day ("May the Fourth Be With You") with a journey back to the first season via new eight-episode docuseries Disney Gallery: The Mandalorian.
Variety reported exclusively on Tuesday that pre-production work on the third season has already begun. Reports are that Favreau has been "writing season 3 for a while," and that Lucasfilm vice president and executive creative director Doug Chiang and the art department have been creating concepts "for the past few weeks." Another source revealed that the production design team began work on the third season on Monday, needing "a huge lead time" to explain why the work was beginning so soon. An additional source was much more matter-of-fact, "We've just started pre-production and are looking into further adventures for the Mandalorian in Season 3."