Saturday Night Live: Check Out Pedro Pascal, SNL Cast During Read-Thru
With only days remaining until the big show, here's a look at Saturday Night Live host Pedro Pascal and the SNL cast during read-thru.
---
Maybe it's because we actually figured out how to have a decent night's sleep and woke up today feeling 51% like the metaphorical glass really is half-full, but we're having really good vibes about this weekend's Saturday Night Live with Pedro Pascal (The Last of Us, The Mandalorian) hosting and Coldplay as the musical guest. It's the little things, like how Pascal went all-in on having a little TLOU fun during his midweek sketch and how SNL released a behind-the-scenes video from the shoot (not something they always do). Or, as you're about to see, we not only get a double dose of Pascal during the SNL read-thru via Instagram, but he even found a way to show up in the SNL cast photos- here's a look: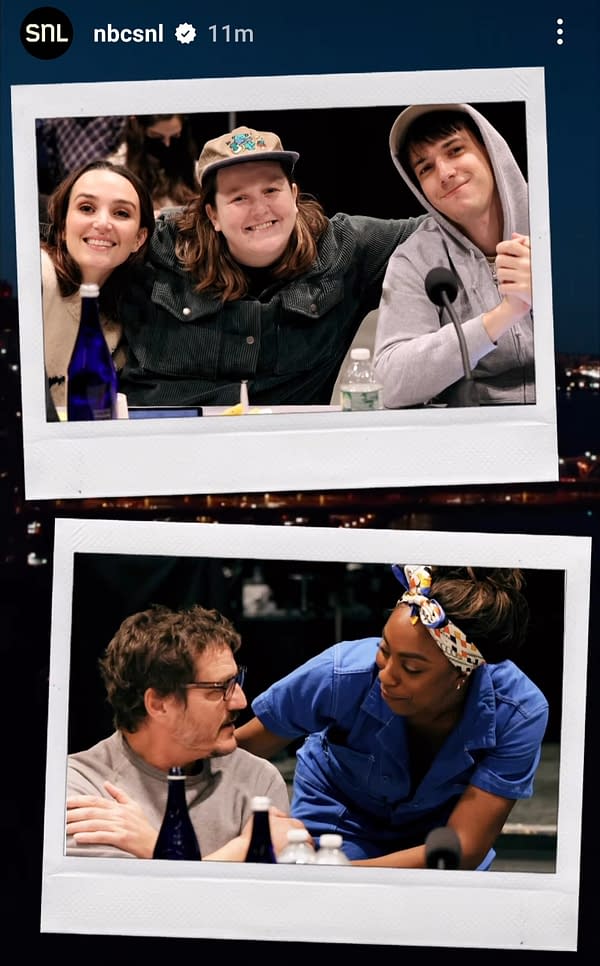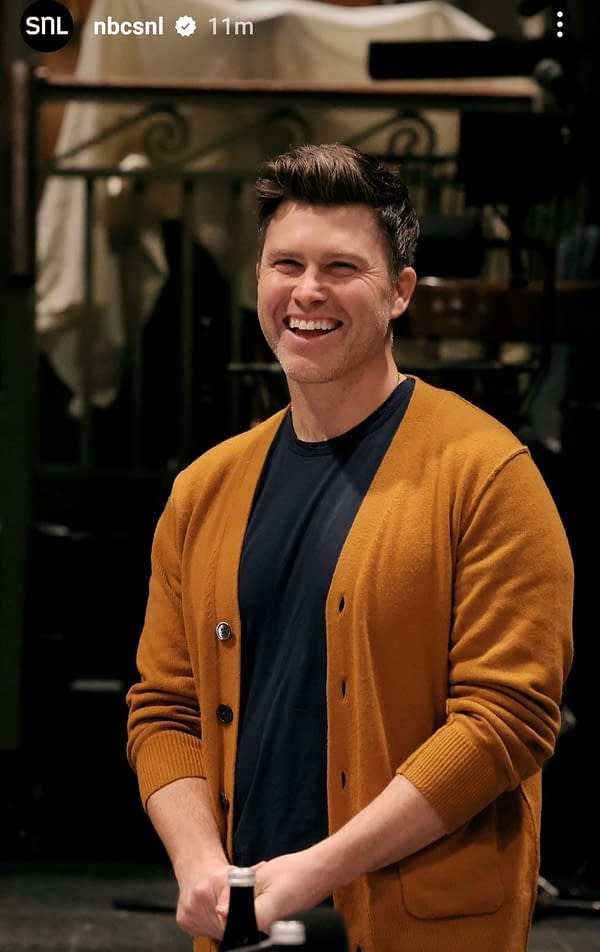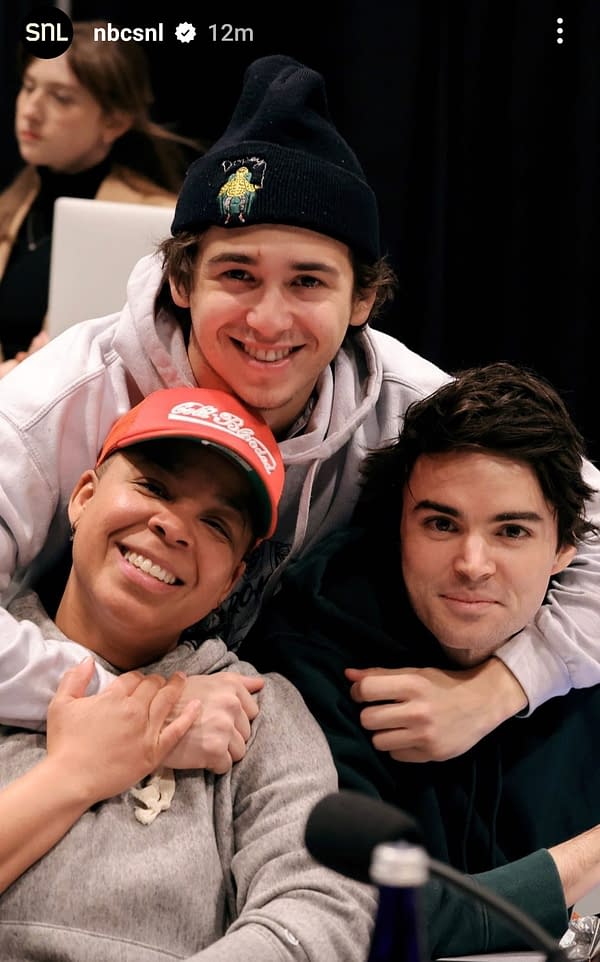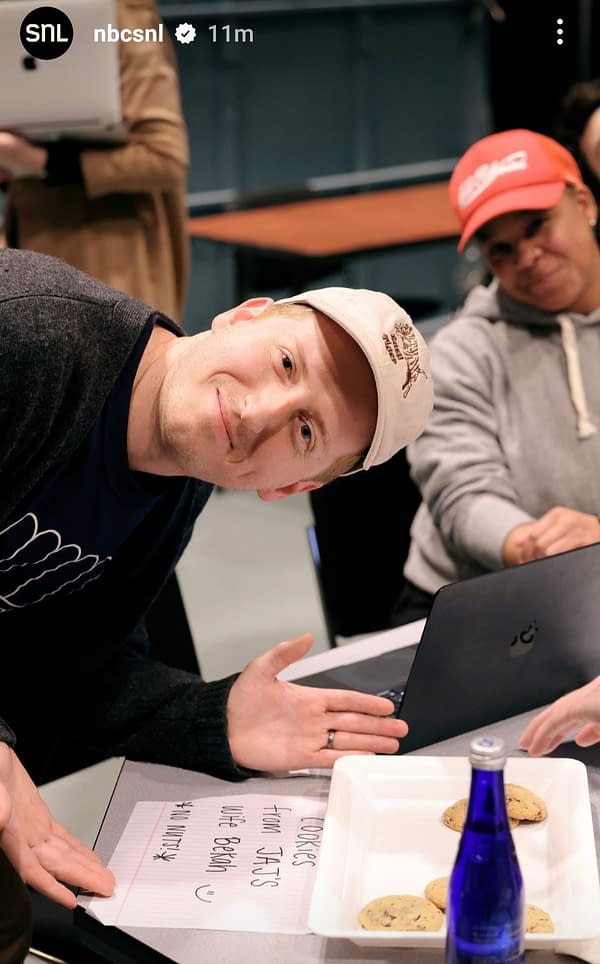 Saturday Night Live: Pedro Pascal's SNL Week So Far…
If you had a chance to check out this week's midweek sketch, then you know that Sarah Sherman and Molly Kearney saved the newest SNL cast member/clicker "Matt" from a hammer-beating from Pascal, who was clearly channeling his time playing Joel from HBO's The Last of Us. But as great as the sketch was (you can check it out below), little did we know that the best part almost didn't go public. Thankfully, SNL understood the need that the world had to enjoy Pascal dancing to Latto's "Big Energy" with Matt the Clicker. But was the world ready for what appears to be… a twerk-off?!?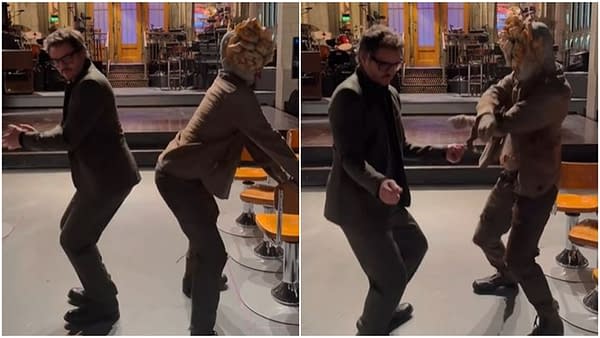 For a look at Pascal showing off some "Big Click Energy" behind the scenes of this week's midweek sketch, check out the following clip shared via SNL's Instagram account:
And here's a look back at Pascal, Sherman & Kearney during the midweek sketch on Wednesday:
And here's a look back at SNL's welcome video for Pascal and musical guest Coldplay that went live on Tuesday:
NBC's SNL Season 48 includes Michael Che, Mikey Day, Andrew Dismukes, Chloe Fineman, Heidi Gardner, Marcello Hernandez, James Austin Johnson, Punkie Johnson, Colin Jost, Molly Kearney, Michael Longfellow, Ego Nwodim, Sarah Sherman, Cecily Strong, Kenan Thompson, Devon Walker, and Bowen Yang. Executive produced by Michaels, SNL is directed by Liz Patrick, with alum Darrell Hammond announcing. Based out of Studio 8H in Rockefeller Center, the long-running late-night sketch comedy/music series is produced by SNL Studios in association with Universal Television and Broadway Video.