'Schooled' Season 1, Episode 12 "CB Likes Lainey": Isn't It Ironic…And a Little Familiar? [SPOILER REVIEW]
Welcome to Bleeding Cool's review of ABC's Schooled. As discussed in our review of the previous episode, Schooled feels like it's treading water until next week's season finale. Everything appears to be building toward Lainey's reunion with Barry, which we get a taste of at the end of this episode, and having to choose between Barry and CB. As such, this week's episode was all about CB realizing that he has feelings for Lainey and starting to act on those feelings.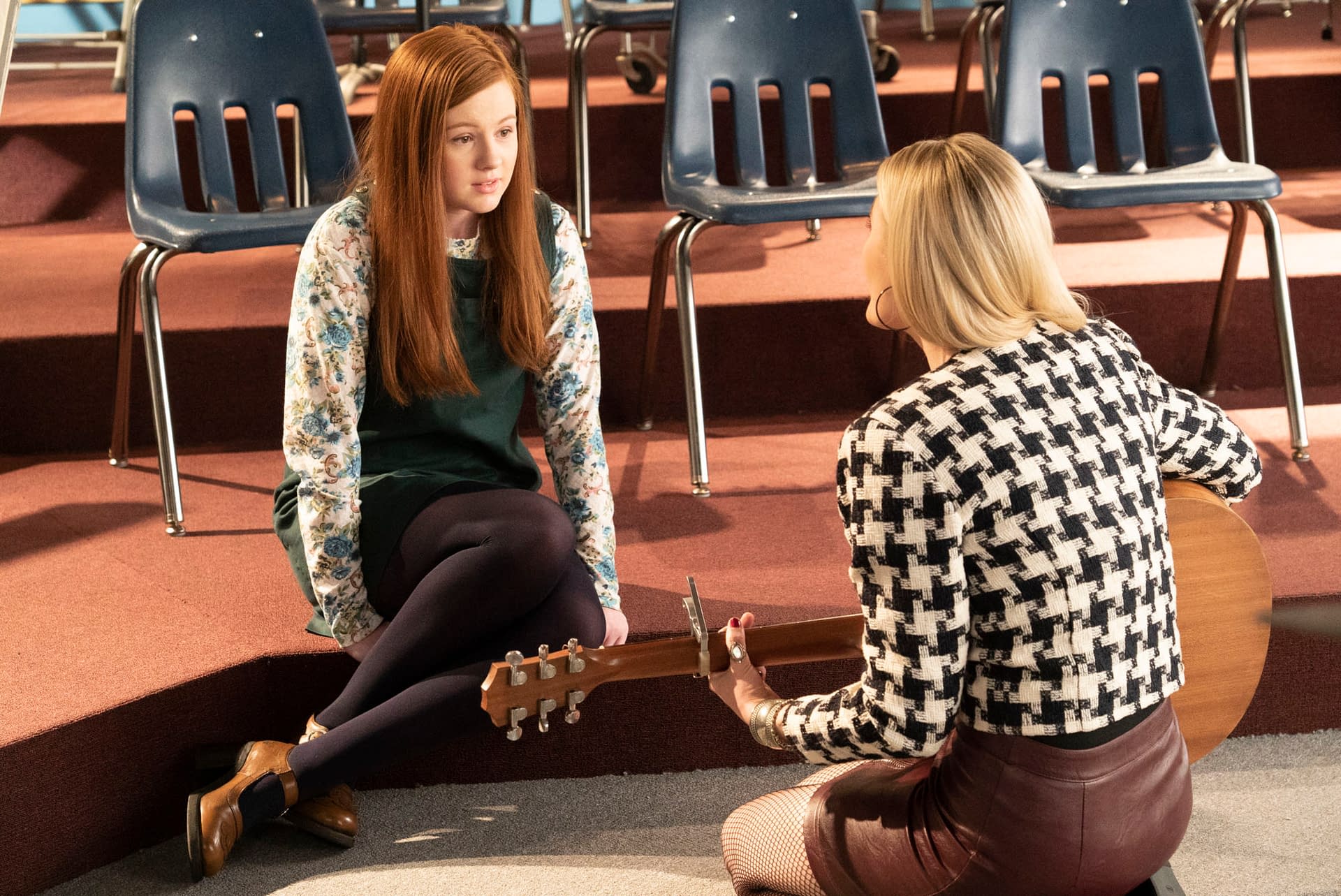 The set up is pretty standard:
● Introduction: Lainey is helping a shy kid, Anna, find the courage to sing "Ironic" at the school's talent show. CB comments on how much Lainey has grown as an educator and mentor to the students.
● Conflict: Lainey lands a gig at a local club the same night as the talent show. CB excepts that Lainey will pass on her own opportunity to be there for Anna. Lainey says she doesn't want to be a teacher the rest of her life.
● Resolution: Anna starts to bomb on stage, but Lainey blows off her own show to be there for Anna, who nails her performance.
Yawn.
Oh… and there's an inconsequential B-story about Glascott forcing Coach Mellor and Tabs the Spanish teacher to resolver their bickering by building the school's website together. Like the main story, the secondary story is fairly pedestrian and will likely mean nothing going forward when the writers want to play Mellor and Tabs antagonistically off of one another in the future.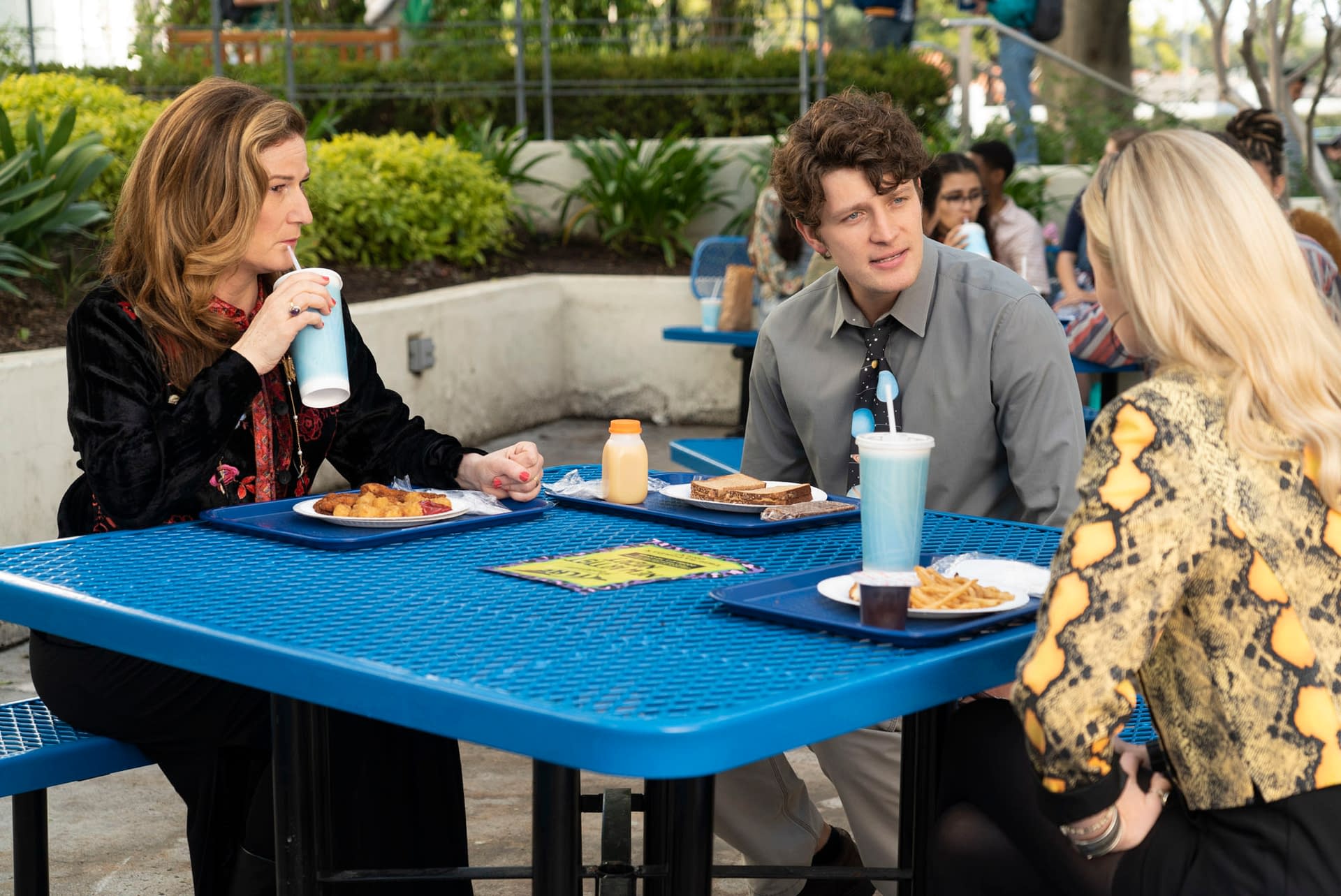 The real story here is Ms. Cinamon, the drama teacher, trying to get CB to realize that he likes Lainey and to get him to ask Lainey out for coffee. Ana Gasteyer is the episode's MVP. I think every episode going forward needs her to pop in at the moment of the dramatic twist and drop a "Drama". She eventually convinces CB to ask Lainey out for coffee after the talent show, when CB is feeling all warm about the fact that Lainey came back for her student. But…
…drama.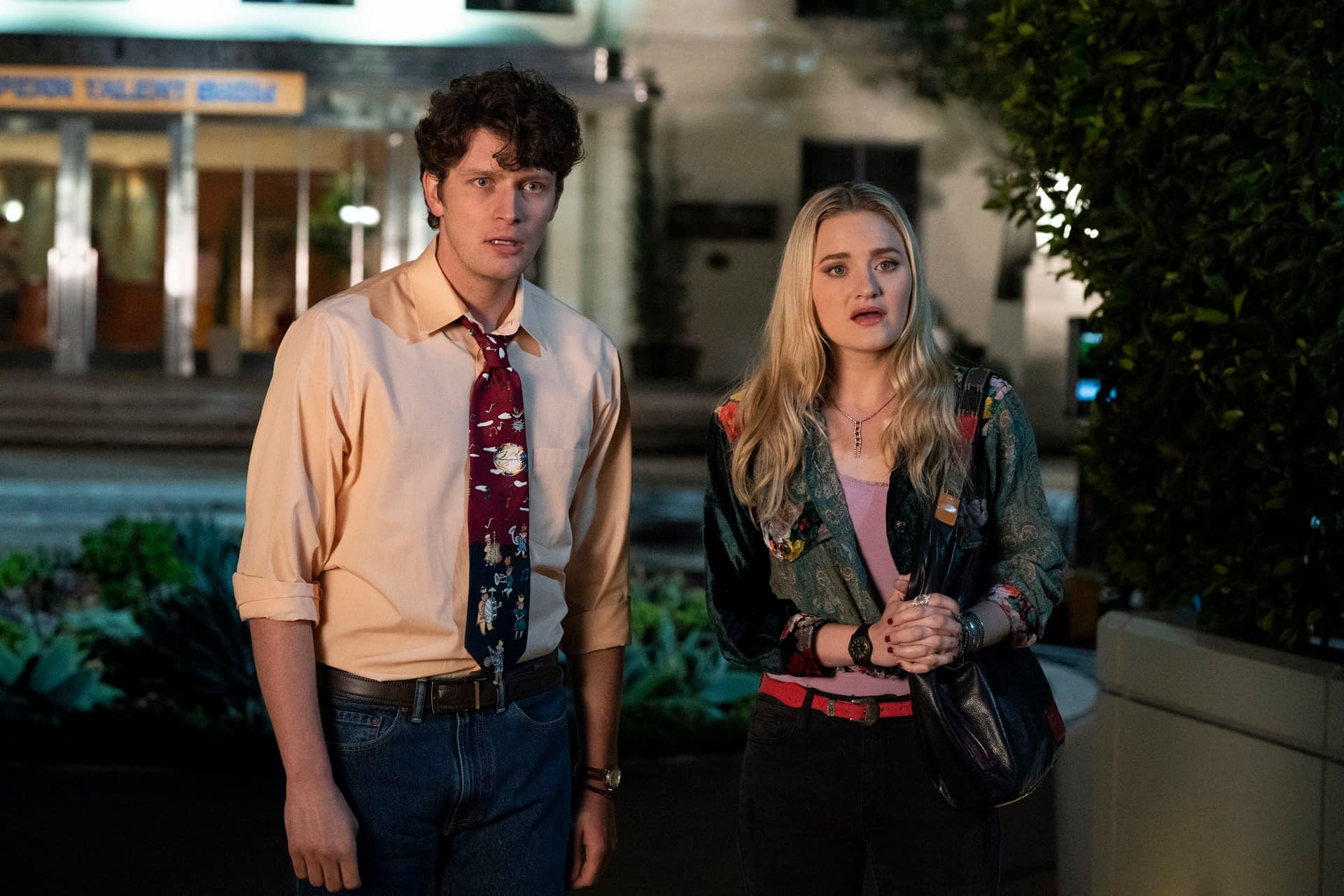 Barry shows up. All the hints over the past few episodes. All the hints this episode (none better than Clancy Brown as the shop teacher popping off with a "She dated Barry Goldberg? Maybe you do have a chance."). It's all been leading up to the finale.
I just wish the series hadn't telegraphed every move and made it so obvious. Worse, I wish this episode hadn't been so boring. It's season finale time: now's not the time to phone it in and get utterly predictable!
Who will Lainey choose – as if we don't know? Join us back here next Wednesday, May 8 when Schooled airs its first season finale at 8:30 p.m. ET/7:30 p.m. CT on ABC to find out.