The first season of Amazon's Sneaky Pete, produced by Bryan Cranston, saw Marius Josipovic (Giovanni Ribisi) take on the identity of his cellmate Pete Murphy (Ethan Embry) once he got out of jail. He did this to avoid the folks who where out to kill him. Kind of a good plan. Marius was able to convince Pete's estranged family that he was their son finally coming home.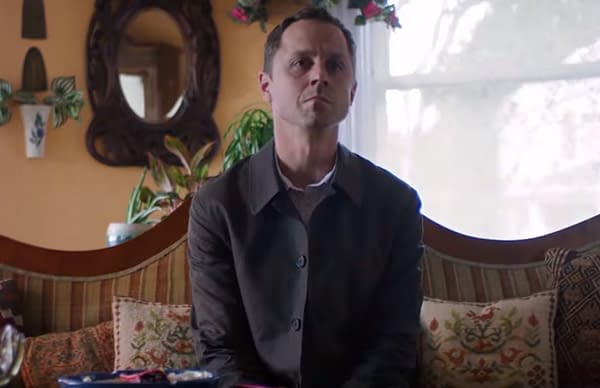 This worked well to avoid his own past, but now it seems that Pete has a past of his own. Two thugs, believing he is Pete, threated to kill the Bernhardts if he doesn't take them to Pete's mother and the millions she stole from their boss. Now Marius must find her, protect the family and keep up the appearance of being Pete.
Oh… and the real Pete is about to get out of prison.
The series comes from the creator of Justified and Executive Producer Bryan Cranston. It starts Ribisi, Marin Ireland, Shane McRae, Libe Barer, Michael Drayer, Peter Gerety and Margo Martindale.
Sneaky Pete season 2 returns to Amazon Prime on March 9th.
Enjoyed this article? Share it!