Snowpiercer Season 1 Preview: Melanie's Got Serious Explaining To Do
There's not much left to say heading into the following preview for this Sunday's episode of TNT's Snowpiercer. With only three episodes left for the season, "These Are His Revolutions" brings us to the inevitable: revolution. For Layton (Daveed Diggs), it's about taking the engine and making the dream of "one train" a reality. Meanwhile, Melanie's (Jennifer Connelly) paying the price for her scorched earth approach at finding Layton: the revolutionary leader spent a little gossip time with LJ (Annalise Basso) after learning of Josie's (Katie McGuinness) death. As you'll see from the sneak preview clip below (following a look at some preview images from this week's episode), LJ didn't exactly keep her new secret to herself for long: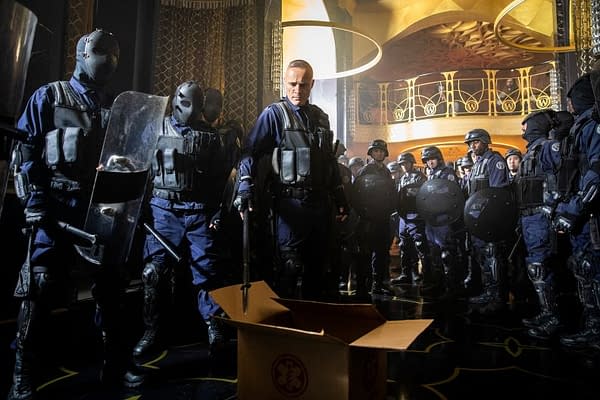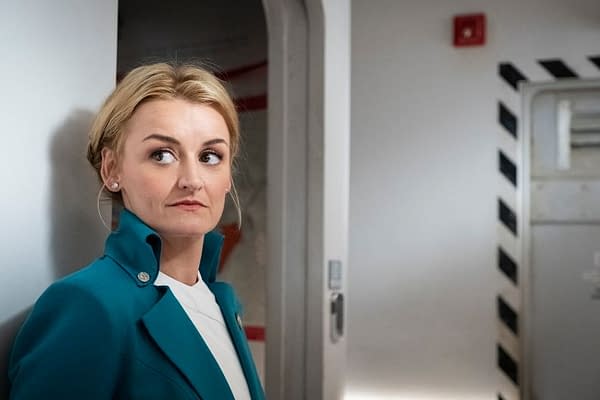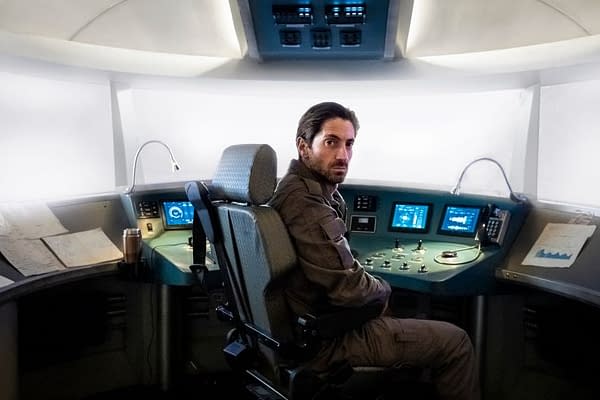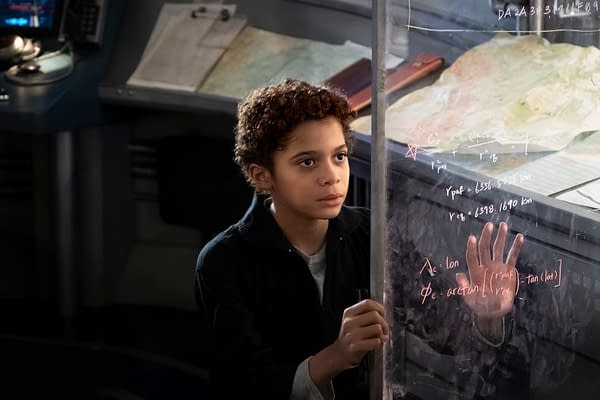 Snowpiercer season 1, episode 8 "These Are His Revolutions": Revolution has finally come, and Layton (Daveed Diggs) leads the lower classes forward in armed rebellion. Melanie's (Jennifer Connelly) house of cards collapses and she's in danger of becoming the first casualty in the battle for control of Snowpiercer. Written by Tina de la Torre, with television story by Hiram Martinez and de la Torre.
Joining Connelly and Diggs are Alison Wright (The Americans), Mickey Sumner (Frances Ha, Battle of the Sexes), Susan Park (Ghostbusters), Iddo Goldberg (Peaky Blinders, The Zookeeper's Wife), Katie McGuinness (Dirty Filthy Love), Lena Hall (Hedwig and the Angry Inch), Annalise Basso (Bedtime Stories), Sam Otto (Jellyfish), Roberto Urbina (Narcos), Sheila Vand (Argo), and Jaylin Fletcher (Saturday Church).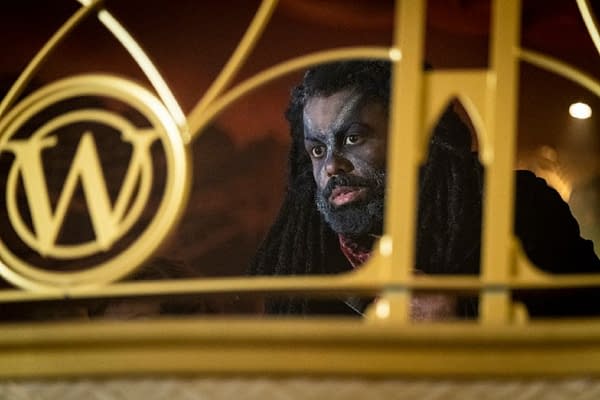 Snowpiercer is produced by Tomorrow Studios, along with original film producer CJ Entertainment. The series is executive produced by Tomorrow Studios' Marty Adelstein (Cowboy Bebop, Hanna, Prison Break) and Becky Clements (Hanna, Cowboy Bebop, Last Man Standing); showrunner Graeme Manson (Orphan Black), who wrote the first episode; director James Hawes (The Alienist, Black Mirror); Matthew O'Connor (Continuum, Tin Man); Scott Derrickson (Sinister, Doctor Strange), and the original film's producers Joon Ho, Miky Lee, Tae-sung Jeong, Park Chan-wook, Lee Tae-hun, and Dooho Choi. The original film and television series is based on the French graphic novel Le Transperceneige, from Jacques Lob, Benjamin Legrand, and Jean-Marc Rochette.