Current WWE Superstar Randy Orton has joined the ranks of WWE legends like CM Punk, Alberto El Patron, and Koko B. Ware, an exclusive club of wrestlers who have been snubbed by WWE for the WWE Raw 25th-anniversary celebration. Orton won't be at the star-studded show tonight, which emanates from two venues: Brooklyn's Barclays Center, and the Manhattan Center, the original venue of Monday Night Raw.
One huge Randy Orton fan is not pleased with this decision and took to Instagram to express her displeasure. That fan was Randy Orton's wife.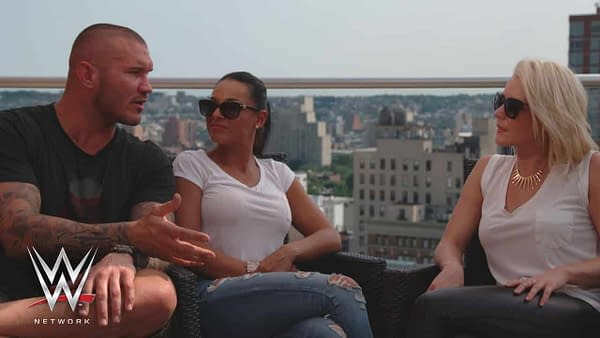 "Can someone pls explain to me how @randyorton isn't on the Raw 25th anniversary tonight?" Kim Orton asked on Instagram. "He's been on more episode of Raw then anyone besides HHH, Michaels, Taker, Kane and Cena. Impressive list right? So why NOT @randyorton? He's had some of the most memorable moments in Raw history too. He's also on the Promo pic but isn't on the show. Just doesn't make sense to me."
"Enjoy the show tonight guys," she continued, implying that she won't be watching the show without Orton involved. "I'll be playing MarioKart with my kids."
Of course, one reason why Randy Orton might not be appearing at Raw 25 is that he is a wrestler for WWE's competing Smackdown Live brand. So is Kim Orton working herself into a shoot, brother? Or is she swerving all of us so that we'll be shocked when Orton makes a surprise appearance on the show?
We'll find out tonight, when Raw 25 airs at 8PM Eastern.
Enjoyed this article? Share it!