NFL Hall-Of-Famer Shannon Sharpe Calls Out Hypocrisy Of NFL Protests
Shannon Sharpe was known as a "trash-talker" when he played in the NFL. He was also known as an elite tight end with three Super Bowl rings and a bust in the Hall of Fame. He played 12 seasons with the Denver Broncos and Baltimore Ravens, revolutionizing the position. He was the NFL's all-time leader at tight end in receptions (815), receiving yards (10,060) and receiving touchdowns (62) until they were surpassed by Tony Gonzalez. When he left the field, he went into the studio and became an analyst on CBS for a long while and is now a co-host of the Skip and Shannon: Undisputed show with Skip Bayless and Joy Taylor. And it's that show that brings him into the news today. On yesterday's broadcast he talked about the NFL's show of unity in response to Donald Trump's comments, and he said he was unimpressed. In an eloquent and poignant response, Sharpe laid out what he believes is the hypocrisy of Sunday's displays.
Sharpe goes on to list out many of Trump's more controversial comments over the years and questions why it was calling an NFL player an S.O.B. that was too far. Why, he asks, going after a Gold Star family didn't stop some NFL owners from donating to Trump's campaign, but getting told what to do by the president was the final straw? He also specifically mentions Hall-of-Fame linebacker Ray Lewis, who as a guest on their show said he could never take a knee or not stand for the national anthem… and then kneeled with the team on Sunday. Sharpe and Lewis are extremely close friends, yet Sharpe called Lewis out on his actions.
We've heard those that support the NFL, those who support Trump, and those who just want politics out of football. Sharpe brings in the fourth voice, asking what exactly was it that the owners and players were protesting on Sunday.
The video below is long. The first eight minutes or so are Sharpe's comments. After that is a discussion between Sharpe and Bayless and then Bayless gives his opinion. The full discussion is worth watching.
---
---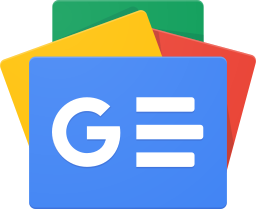 Stay up-to-date and support the site by following Bleeding Cool on Google News today!