Star Trek Alum LeVar Burton Talks Possible Picard Return For La Forge
During the first season of CBS All Access' Star Trek: Picard, viewers welcomed familiar faces back to the franchise's fold, including Jonathan Frakes, Marina Sirtis, Brent Spiner, and Jeri Ryan. LeVar Burton played the U.S.S Enterprise-D's chief engineer Lt. Commander Geordi La Forge in The Next Generation over seven seasons and four films, but did not reprise his role for Picard. When asked about the absences of Burton and Michael Dorn, who played chief of security Lt. Commander Worf, series star Patrick Stewart, and executive producers Michael Chabon, Alex Kurtzman, and Akiva Goldsman said they were concerned with turning Picard into TNG 2.0.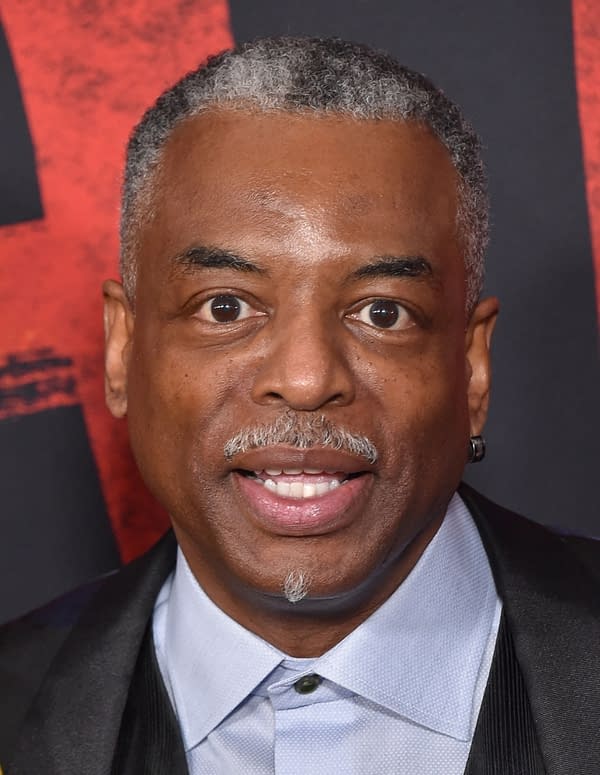 LeVar Burton Entertains Returning to Star Trek
Stewart was reluctant to return as Jean-Luc because he didn't want to come back to the same universe of 2002 with the release of Nemesis. Speaking to Entertainment Tonight, Burton teased Geordi's possible involvement in the second season of Picard. "How do I answer this without getting myself in trouble? I think it is reasonable to think that those people are still a part of Picard's life. Sure, what the hell, absolutely," Burton said. "You will see us all, probably not all at the same time but… you know, never say never." Burton reprised his role in the Star Trek: Voyager season five episode "Timeless." In the alternate timeline, La Forge is a Starfleet captain in pursuit of Commander Chakotay (Robert Beltran) and Ensign Kim (Garrett Wang), who commandeer the Delta Flyer. They attempt to repair the past to prevent Voyager's destruction to an ice planet.
The Next Generation Family Are Still Very Close
Burton proposed a hypothetical to what his character could do at the time of Picard. "I have suggested to the producers that perhaps we find Geordi in a position where he is teaching, passing that knowledge on to another generation of people. We'll see," Burton shared. "Alex [Kurtzman] and the folks in charge [are] doing an amazing job. When they call, and whatever it is they want me to do, I'm pretty sure It's going to be spectacular." He reminisced the time he and Dorn visited the set of Picard when Frakes and Sirtis shot the episode "Nepenthe." "I was on the set during the filming of season one, the day that Jonathan [Frakes] and Marina [Sirtis] were there playing the Rikers. We are family to one another," Burton said. "We love one another, and the chemistry that people talk about, that they experienced on the show, it really is a dynamic that exists among us. When I got married, Brent Spiner was my best man. My groomsmen were Michael Dorn, Jonathan Frakes, and Patrick Stewart. We are those people to one another and anytime we get together, it's just awesome." Picard is available to stream on CBS All Access.