Star Trek: Lower Decks Trailer: Making Space the Funnest Frontier
CBS All Access and Rick and Morty writer/executive producer Mike McMahan thought it would be a good idea to show you how the "non-Kirks, Picards, and Janeways" spend their day-to-day lives. You know, the side that doesn't get to scream about the wrath of Khan, help with the search for Spock, face the final frontier, or any other Star Trek movie title we can manipulate to sustain a joke that should've ended with the pretty decent "Khan" line. They're the day-to-day'ers, where health insurance premiums and faulty food replicators are the "big bads" they face on a regular basis. On Thursday, August 6, their tales will be told in Star Trek: Lower Decks, a 10-episode half-hour animated comedy series that's set to streaming exclusively on the CBS All Access (with new episodes airing weekly on the streamer). Now, we have new poster art as well as an official trailer for the animated adventure-comedy series: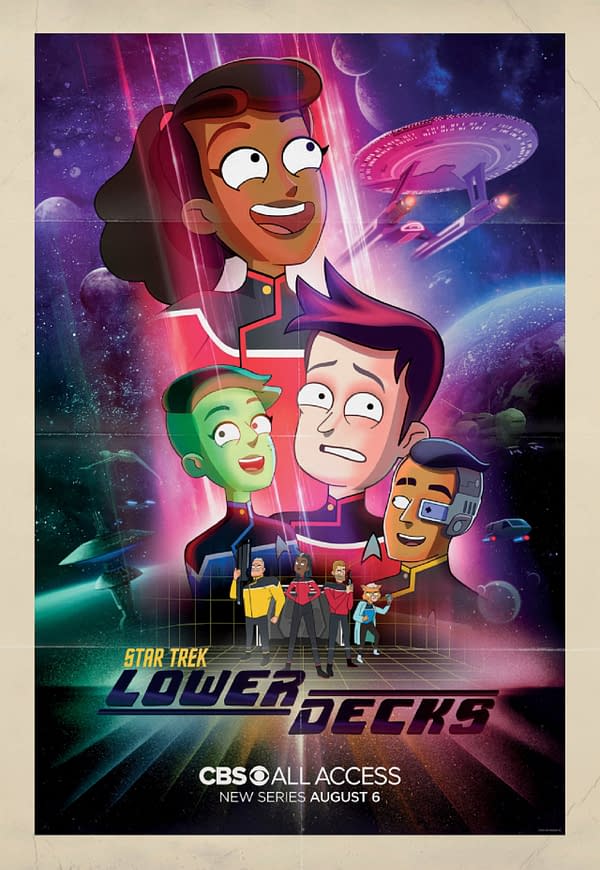 Developed by Emmy Award winner Mike McMahan ("Rick and Morty," "Solar Opposites"), "Star Trek: Lower Decks", a new half-hour animated comedy series, focuses on the support crew serving on one of Starfleet's least important ships, the U.S.S. Cerritos, in 2380. Ensigns Mariner, Boimler, Rutherford and Tendi have to keep up with their duties and their social lives, often while the ship is being rocked by a multitude of sci-fi anomalies.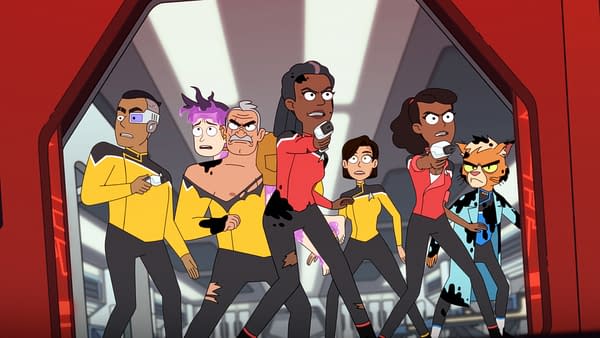 CBS All Access' Star Trek: Lower Decks features the vocal talents of Tawny Newsome as Ensign Beckett Mariner, Jack Quaid as Ensign Brad Boimler, Noël Wells as Ensign Tendi, Eugene Cordero as Ensign Rutherford, Dawnn Lewis as Captain Carol Freeman, Jerry O'Connell as Commander Jack Ransom, Fred Tatasciore as Lieutenant Shaxs, and Gillian Vigman as Doctor T'Ana. The animated series is produced by CBS Eye Animation Productions, CBS Television Studios' animation arm; Secret Hideout; and Roddenberry Entertainment. Secret Hideout's Alex Kurtzman and Heather Kadin and Roddenberry Entertainment's Rod Roddenberry and Trevor Roth and Katie Krentz will serve as executive producers alongside McMahan. Aaron Baiers, who brought McMahan to the project, will serve as a co-executive producer.