So back at the beginning of the year, we published The Bleeding Cool Top 30 TV Series Influencers 2020, a look inside the BCTV "crystal ball" to predict the broadcast, cable, and streaming shows that would have a major influence on our viewing habits as we rolled through 2020 – and beyond. We made some changes from the previous year, shifting our focus exclusively to new and returning series/limited series. Our 30 selections were based on a year's worth of Bleeding Cool television coverage, third-party coverage, analytics, trends, and raw gut instinct.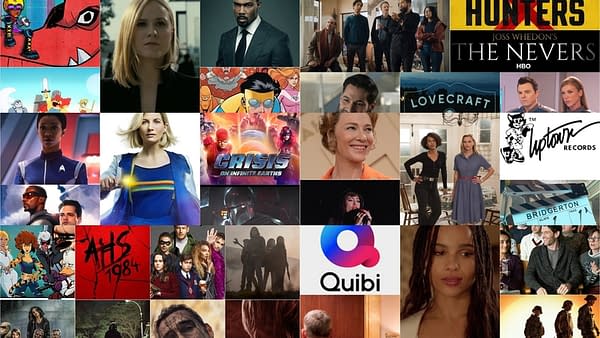 Our initial list began with nearly 100 new and returning series/limited series, which was nearly halved to 50 before being shaved down to the 30 we presented. We also stressed that being a "series influencer" does not necessarily mean that it's the best show or that it's necessarily better than any series that didn't make the cut. Along with judging the quality of what we know about a show so far (director, cast, platform, etc.), we're also taking into consideration the impact a show's success (or failure) can have on "bigger picture" considerations.
So everything looked good, and we actually kicked off the year looking pretty strong. Then COVID-19 happened. Now, I know I don't need to go into a long tirade over just how badly this f***ed-up productions around the world or how the ripple effect from that means premiere dates are nothing more than a big bag of question marks (except for The Mandalorian, apparently). So with a raging pandemic to use as an excuse for anything we got wrong (except Quibi, because they need to own that s**t), I thought now would be as good a time as any to give the BCTV list a mid-year report card. So let's see how great we're doing, and who we can blame for anything we got wrong:
#30 Selena: The Series (Netflix) and #29 Uptown (BET): Incomplete (still appears to be on track for 2020)
#28 Mrs. America (Hulu/FX): C (not the best, not the worst, came across more like a really expensive and well-acted PBS docu-drama)
#27 Little Fires Everywhere (Hulu): A (Reese Witherspoon and Kerry Washington started a national conversation that was then elevated by the killing of George Floyd by your police officer and the resulting global protests against systemic racism and police brutality)
#26 Shonda Rhimes' "Bridgerton" Series (Netflix): Incomplete (still appears to be on track for 2020)
#25 68 Whiskey (Paramount): A (joins Yellowstone on Paramount Network's hit parade, and was picked up by CBS All Access to stream in May)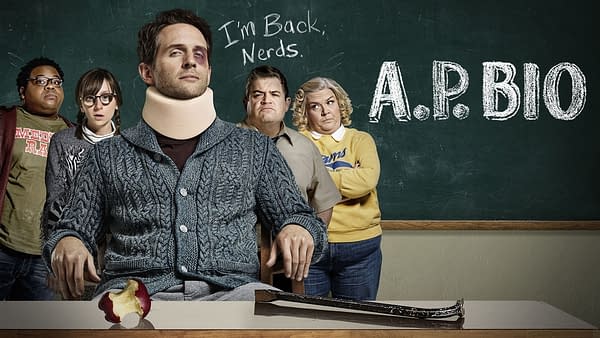 #24 A.P. Bio (Peacock): Incomplete (still appears to be on track for 2020)
#23 High Fidelity (Hulu): A (Zoë Kravitz's modern take on Nick Hornby's 1995 novel and the John Cusack 2000 film worked on so many levels, respecting both works while carving out its own identity)
#22 Space Force (Netflix): B- (still feels like many of the mediocre-to-bad reviews were based on The Office expectations when it's so much more than that, but it takes a little too long to find its rhythm and what it wants to be)
#21 Quibi: F (when you can't sell your service in the middle of a pandemic when everyone's at home on lockdown and starving for things to watch, then your marketing plan and initial content roll-out is painfully lacking)
#20 Power/Power Spinoffs (STARZ): A/Incomplete (the main series ended its run on both a creative and ratings strong note, while the spinoffs appear to be on track for 2020)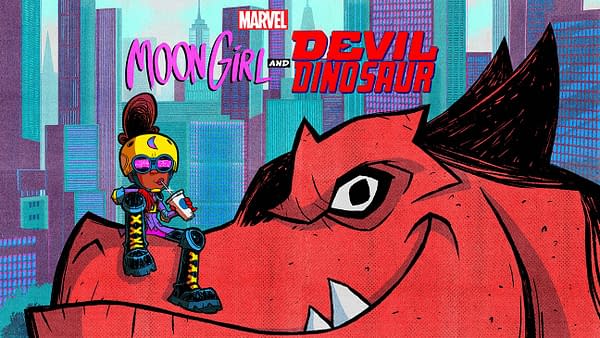 #19 Moon Girl and Devil Dinosaur (Disney Channel): Incomplete (still appears to be on track for 2020)
#18 ThunderCats Roar! (Cartoon Network): B+ (not the grand slam we were expecting, but the first season was strong on a number of levels and easily proved itself as more than just another Teen Titans GO!)
#17 Invincible (Amazon Prime): Incomplete (still appears to be on track for 2020)
#16 Westworld (HBO): A- (addition of Aaron Paul, Tessa Thompson getting more screen time to chew up in all the best ways possible, and over-the-top action that didn't take away from the layered narrative brought new-found energy back to the HBO franchise)
#15 Mythic Quest: Raven's Banquet (Apple TV+): B+ (proof that there's life beyond the bar for It's Always Sunny in Philadelphia star Rob McElhenney and executive producer Charlie Day, the series earned serious attention and respect for its quarantine episode: a series-definer)
#14 The Nevers (HBO): Incomplete (production delays have the series pushed to 2021)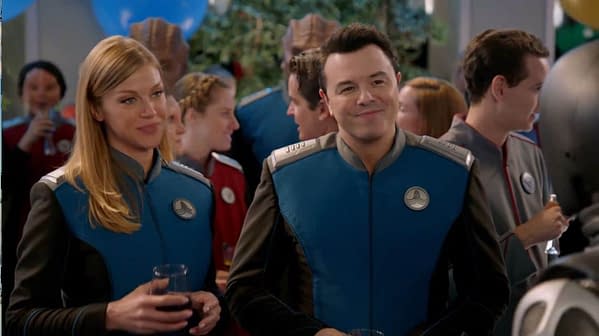 #13 The Orville (Hulu): Incomplete (filming on the third season only half-complete)
#12 Lovecraft Country (HBO) / Hunters (Amazon Prime): Incomplete (trailer released, on track for August 2020 premiere) / A (Amazon Prime Video's Nazi-hunting action-drama attracted both critical praise and tons of eyeballs, with a back-to-form turn by Al Pacino)
#11 Lucifer (Netflix): Incomplete (though news on the upcoming fifth season as well as a sixth season is expected to drop soon so this grade will definitely improve by year's end)
#10 Locke & Key (Netflix) / Y (FX): A (Netflix's Joe Hill and Gabriel Rodriguez's comic book series carried that Stranger Things vibe all the way to a second season) / Incomplete (recasting and pandemic delays see this series more like a 2021 series now)
#9 Upcoming Hulu/Marvel Animation Slate: F (Howard the Duck, Tigra & Dazzler Show, The Offenders were all cancelled as part of the big Marvel Studios reconfiguration) / Incomplete (M.O.D.O.K. and Hit-Monkey are apparently still moving forward, with some footage having been seen by execs)
#8 American Horror Story (FX): A/Incomplete (looks like there may not be any AHS this year due to pandemic shutdowns, but Ryan Murphy's horror anthology was given a green light for spinoff American Horror Stories)
#7 The Umbrella Academy (Netflix) / The Boys (Amazon Prime) / Doom Patrol (DC Universe): Incomplete (considering TUA and Doom Patrol both return within about the next month and The Boys should be dropping return news soon, we're expecting these scores to be high by the end of the year because what's being shown so far is righteously impressive)
#6 The Walking Dead: World Beyond (AMC): Incomplete (delayed by pandemic but set to debut later in 2020)
#5 The Mandalorian (Disney+): Incomplete (but this series looks to be riding high with production on the second season complete, a locked-in return month of October 2020, and a line-up of impressive names on both sides of the camera)
#4 "Doctor Who Series 12 (BBC): A (Jodie Whittaker continues making the role her own, while Chris Chibnall blew fans minds with some universe-altering revelations that made the show feel big, bold, and new; but things are looking a little sketchy for Series 13 come 2021)
#3 CBS All Access "Star Trek" Universe: A (scoring big with Picard, things looking good for Discovery and animated Lower Decks, and Strange New Worlds is giving the fandom what they were asking for: more Pike, Number One, and young Spock)
#2 The CW's Arrowverse: A/Incomplete (it was almost a tale of two different "Arrowverses," separated appropriately enough by well-executed mega-crossover event "Crisis on Infinite Earths" and now moving forward with Arrow gone and new series like Superman & Lois coming aboard)
#1 The Falcon and the Winter Soldier (Disney+): Incomplete (Anthony Mackie and Sebastian Stan's live-action Marvel Studios series for Disney+ is the first one under the Marvel banner for the streaming service, but while it did experience a production delay there's still nothing official to change its Fall 2020 premiere window)
Enjoyed this article? Share it!