Star Trek: Picard EP Matalas on [SPOILER] "Dominion" Appearance
Star Trek: Picard executive producer and showrunner Terry Matalas on why it was important to have [SPOILER] return in S03E07 "Dominion."
---
It seems trust comes at a premium, especially in the current era of Star Trek: Picard, as the Federation finds itself a rampant target for corruption, whether it's Romulans in season one to now the Changelings in season three. When we last left our heroes in the episode "Dominion," the crew of the U.S.S. Titan-A is trying to find an ally who hasn't been compromised. Executive producer and showrunner Terry Matalas broke down the story behind recruiting their latest surprise guest from the franchise's legacy past. The following contains major spoilers.
Star Trek: Picard: How the Mystery Guest Ties to Seven
The special favor Seven of Nine (Jeri Ryan) calls is Tuvok, who we find is promoted to captain since their days on Voyager. Tim Russ reprised his role from the UPN series. "[Tuvok]'s the perfect character to do it with because he is a Vulcan. And so, an is-he-or-isn't-he is inherent in how he's going to portray the character, and there's something so juicy and delicious about the reveal being a smile for a Vulcan," Matalas told Collider. "And they had a very special relationship, Tuvok and Seven. And I love a Vulcan, and as someone who worked on Voyager back in the day, Tim Russ is just a wonderful human being. So it was just the perfect opportunity for that."
As Seven and Tuvok converse about the whereabouts of Captain Riker (Jonathan Frakes), Seven tests her friend's memory, the last question was about the events of the season five episode "Infinite Regress." "When the Voyager theme comes on, you drop your guard, you feel the swell of emotion, of reconnection. And then, what I love is Seven's really clever, and she's like, 'I'm going to give this one more try. I need to be really sure it's him," Matalas explained. "And that's, again, one more step into her being suitable for being a captain of a Starship is, 'I'm not fully convinced,' and then tries it one more time, and then that's when she's got him." As Jean-Luc presses further on where his former first officer is, the Changeling morphs into a more morbid version of Riker in a taunt before the Titan cuts off transmission. "We just said, 'Give me zombie Frakes,' and he was fully on board with it, and that's what we did." On social media, Russ revealed he'll appear in one of three remaining episodes of Picard. The series streams Thursdays on Paramount+.
---
---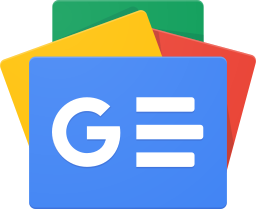 Stay up-to-date and support the site by following Bleeding Cool on Google News today!