Posted in: Paramount+, Preview, TV, YouTube | Tagged: episode 8, paramount, Picard, preview, season 3, star trek
---
Star Trek: Picard Season 3 Ep. 8 Preview: Twisted Symphony (SPOILERS)
We have a preview for Star Trek: Picard S03E08 "Surrender" to pass along, but anything we could say would be SPOILERS, so tread carefully...
---
Okay, you know how we work things around here, Since the newest chapter of Paramount+'s Sir Patrick Stewart-starring Star Trek: Picard is only hours old, we're holding back on any potential spoilers while passing along this week's Wil Wheaton-hosted The Ready Room. But after this week's episode, we can't even offer details on what this week's podcast is about without dropping major spoilers. So before you check out what to come with next week's S03E08 "Surrender," we're throwing on the "MAJOR SPOILERS AHEAD!" sign and dropping an image spoiler buffer just to be on the safe side – you've been warned!
Season 3 Episode 8 "Surrender" Preview
Star Trek: Picard Season 3 Episode 8 "Surrender" (Directed by Deborah Kampmeier & written by Matt Okumura): Beginning at around the 32:30 mark, we're treated to a preview that finds Vadic (Amanda Plummer) in control of a certain ship, conducting a brutally twisted "symphony" as Geordi (LeVar Burton) and the others struggle to get control of the ship back. And speaking of spoilers… Wheaton and Tim Russ (Tuvok) discuss Russ' return to "Star Trek" as well as which Star Trek: Voyager episode he gets asked about the most. Plus, viewers get a behind-the-scenes look at the final season's new costumes, a spotlight into Vadic's past, and much more:
What You Need to Know About Star Trek: Picard Season 3
For a look ahead at what's to come, as well as the road that's already been traveled, here's a look back at what we learned about Star Trek: Picard Season 3 ahead of the streaming series' return:
Paramount+'s streaming series features Stewart reprising his iconic role as Jean-Luc Picard, which he played for seven seasons on "The Next Generation," and follows this iconic character into the next chapter of his life. LeVar Burton, Michael Dorn, Jonathan Frakes, Gates McFadden, Marina Sirtis, Brent Spiner (as Lore), Jeri Ryan, and Michelle Hurd star alongside Stewart in the third and final season of the hit streaming series.
In addition, Amanda Plummer (The Fisher King, Pulp Fiction) has joined the cast in a recurring role as Vadic, the mysterious alien captain of the Shrike, a warship that has set its sights on Picard and his old crewmates from his days on the Enterprise. In addition, Mica Burton (Critical Role, Vampire: The Masquerade: L.A. by Night) plays Ensign Alandra La Forge, Geordi La Forge's (Burton) youngest daughter, who works alongside her father. Ashlei Sharpe Chestnut (Cruel Summer) is on board as Ensign Sidney La Forge, the eldest daughter of Geordi La Forge and helmsman of the U.S.S. Titan. Todd Stashwick (12 Monkeys) has been cast in the role of U.S.S. Titan Captain Liam Shaw.
The series is produced by CBS Studios in association with Secret Hideout and Roddenberry Entertainment. For the third season, Alex Kurtzman, Akiva Goldsman, Terry Matalas, Patrick Stewart, Heather Kadin, Aaron Baiers, Rod Roddenberry, Trevor Roth, Doug Aarniokoski, and Dylan Massin serve as executive producers. Terry Matalas serves as the showrunner for season three, which premiered on Thursday, February 16, 2023, on Paramount+
---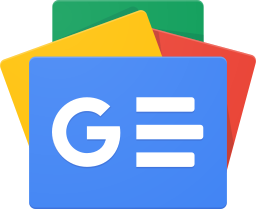 Stay up-to-date and support the site by following Bleeding Cool on Google News today!