Star Trek: Picard Season 3: [SPOILER] Teases Second Appearance
With the release of Star Trek: Picard S03E07 "Dominion," the series' latest mystery guest shares that we'll see more of their character.
---
On the Star Trek: The Next Generation presumed farewell tour on the third and final season of Star Trek: Picard, we've got some additional special surprise guests aside from the promoted reunion from the franchise's legacy past. Among them so far are Michelle Forbes, who reprised her TNG role as Ro Laren, we discover left the Marquis and worked her way up to the rank of Commander within Starfleet Intelligence. Daniel Davis also reprised his TNG role as the Sir Arthur Conan Doyle character Professor James Moriarty. Given the episode seven title of season three in "Dominion," perhaps fans were expecting a guest star from Deep Space Nine, but apparently, showrunner Terry Matalas had other plans. The following contains major spoilers.
Star Trek: Picard's Fascinating Cameo
Those expecting Avery Brooks' Sisko, Alexander Siddig's Bashir, or Nana Visitor's Kira will be disappointed because Matalas didn't channel DS9, but another familiar face emerged in the cold opening in the form of Voyager star Tim Russ reprising his role as Tuvok, now a Captain. Seven of Nine (Jeri Ryan) tries to talk to him about Captain William Riker's (Jonathan Frakes) capture at the hands of Vadic (Amanda Plummer) and his whereabouts. Once Seven deduces "Tuvok" is a fake and the Changeling reveals itself, the connection is severed before the crew of the U.S.S. Titan-A rethink their strategy.
With the episode's release, Russ took to social media to reveal there is more of him on the way, writing, "It was all top secret up till today. But my character, TUVOK will be appearing on two episodes of 'Star Trek: Picard' starting today! :)" With three episodes to go, we will likely see him return as his Changeling imposter and perhaps his real-life counterpart. The actor appeared in all 168 episodes of the UPN series during its seven-season run from 1995-2001. I don't see Matalas killing Tuvok off-screen. Star Trek: Picard streams Thursdays on Paramount+.
---
---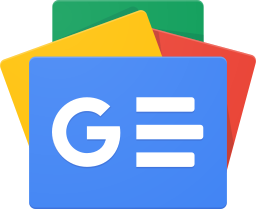 Stay up-to-date and support the site by following Bleeding Cool on Google News today!