Posted in: Paramount+, Review, Star Trek, TV | Tagged: jeri ryan, Jonathan Frakes, michelle hurd, paramount, patrick stewart, Review, star trek, Star Trek Picard
---
Star Trek: Picard Season 3 Ep. 1 Offers A Bold New Adventure: Review
Star Trek: Picard Season 3 Episode 1 starts off at warp speed as Stewart, Frakes, McFadden, Hurd, and Ryan encounter a new galactic threat.
---
It might not look it at times, but the Star Trek franchise is always looking for ways to challenge the idea of what's considered convention even when it undermines its foundation, like Starfleet and its military-like traditions. Since Star Trek: Picard's premiere in 2020, the Paramount+ series has long embraced how the core cast is willing to go above and beyond the greater call of duty, exemplifying creator Gene Roddenberry's greater noble universe narrative even when Starfleet bureaucracy can sometimes get in the way as much as it can rub some from within the fan community the wrong way. That hasn't changed in the season three premiere, "The Next Generation," alluding to the obvious journey as we get started to the eventual reunion of the Enterprise-D crew. The following contains minor spoilers.
When we start things, we see the former Enterprise chief medical officer Dr. Beverly Crusher (Gates McFadden), isolated with another mysterious passenger (Ed Speleers) on their ship that's under attack. As they get boarded, Beverly makes a stand to fend them off. She manages to send an encrypted message to her former captain, Jean-Luc Picard (Patrick Stewart). Back at his vineyard, Jean-Luc attempts to move some things forward with his new life with Laris (Orla Brady) and perhaps finally starts that memoir.
After getting the transmission, Jean-Luc reconnects with his former first officer William Riker (Jonathan Frakes), as they discuss the nature of her message and her insistence that Starfleet not get involved. Getting to Beverly will involve some trickery in their passage to the U.S.S. Titan-A and a mutual friend and new first officer in Seven of Nine/Cmdr. Annika Hansen (Jeri Ryan). We also meet her captain, Liam Shaw (Todd Stashwick).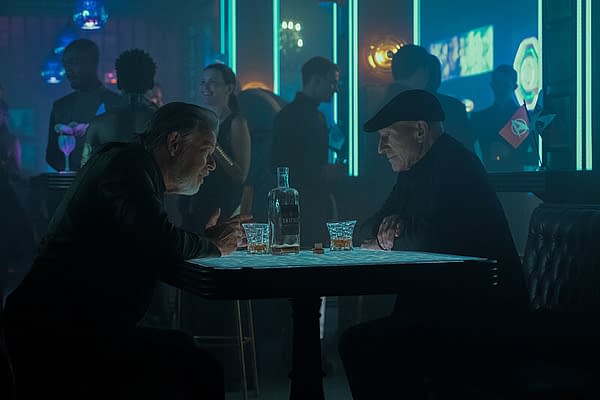 The secondary arc involves the new path of Michelle Hurd's Raffi Musiker, who's fallen on dark times…or so we think as we find out that she's been serving the Federation in a different matter. We get a better idea of the galactic threat through her eyes. Seeing Stewart and Frakes in action again certainly does bring out the warm fuzzies from their TNG. Riker's role served a far greater purpose driving the narrative than the season one episode of "Napenthe" that had Riker and Troi (Marina Sirtis) as a literal reset stop.
I'm also pleased the series is letting McFadden do what she wants in her more action-oriented scenes. Directed by Doug Aarniokoski and written by EP/showrunner Terry Matalas, "The Next Generation" does an exemplary job establishing its characters, especially the new one in Stashwicks' Shaw, who's a great asshole captain and that tension between him, Stewart, Frakes, and Ryan, just pure gold. Seeing Ryan's performance as a dejected Seven is more indicative of what I feel service is on Starfleet as much as it is more peaches and cream on the shows because of the innate camaraderie we're far too accustomed to seeing. I look forward to how the character overcomes that obstacle. Star Trek: Picard streams Thursdays on Paramount+.
Star Trek: Picard Season 3 Episode 1 "The Next Generation"
---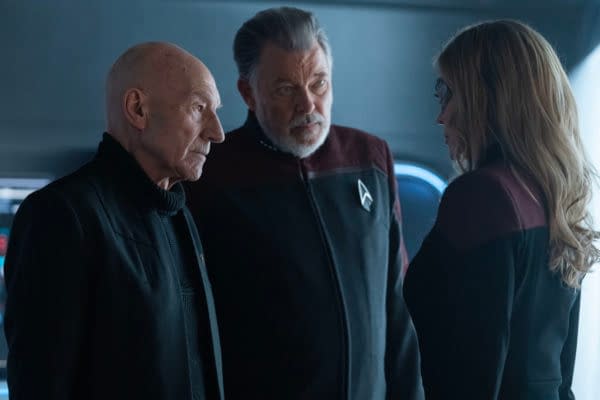 ---
Director Doug Aarniokoski and showrunner Terry Matalas brings back the classic Star Trek: The Next Generation feel that some fans have dreamed of since Picard's original premiere in 2020. Set aside your personal feelings on the previous seasons (since they're not required viewing), "The Next Generation" knocks it out of the park by getting fans ready to strap in for an exciting ride. Credit to Sir Patrick Stewart, Jonathan Frakes, Michelle Hurd, Gates McFadden, Todd Stashwick, and Jeri Ryan for helping create an exhilarating start with a deeper sense of mystery than we were expecting.
Credits
---
---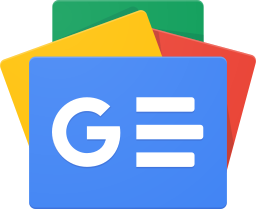 Stay up-to-date and support the site by following Bleeding Cool on Google News today!