Posted in: Paramount+, Star Trek, streaming, TV | Tagged: Brent Spiner, Data, Geordi La Forge, LeVar Burton, paramount, Star Trek Picard, Star Trek: The Next Generation, Terry Matalas
---
Star Trek: Picard Showrunner Discusses Geordi/Data Emotional Loose End
Star Trek: Picard Showrunner Terry Matalas on LeVar Burton's powerful scene with Brent Spiner tying up the Geordi/Data loose end from TNG.
---
One of the most powerful scenes in the Star Trek: Picard episode "Dominion" was in the middle of the U.S.S. Titan-A's disastrous plan to trap Vadic (Amanda Plummer) in her attempts to capture Jack Crusher (Ed Speleers). The important cog in making the plan work was hooking up the experimental hybrid "Data" (Brent Spiner) to the ship's computer with his best friend from the U.S.S. Enterprise-D Geordi La Forge (LeVar Burton), trying to enact the plan. Executive producer and showrunner Terry Matalas discussed making it up to Next Generation fans who never saw Geordi properly mourn the loss of Data from the two times he died in 2002's Nemesis and the season one finale of Picard. The following contains minor spoilers.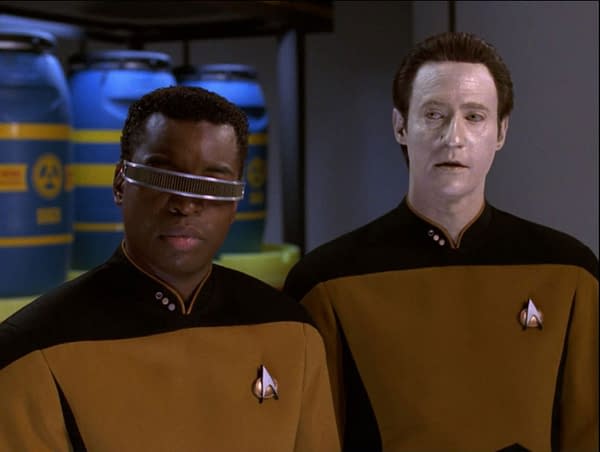 Tying the Major Loose End in 'Star Trek: Picard'
"It was going back to 'The Next Generation,' and also, going back to the end of 'Nemesis,' and really never getting to see Geordi properly mourn that relationship," Matalas told Collider. "Certainly, we saw a lot of that with Picard in Season 1, but seeing what this must mean to Geordi and getting to play that, but using that as a way to get through to his old friend, that's in there. And wow, is LeVar good. He's so good."
Matalas also explained Burton and Spiner's relationship beyond TNG. "And Brent and LeVar are just dear friends. I mean, Brent was LeVar's best man at his wedding, and they bring something out in each other in these scenes. And [there are] things to come, too, that I cannot wait for people to see that is really special. It's genuine. That's really LeVar feeling those feelings you're seeing there. So yeah, it's a privilege to be able to get those two actors in a room, to be able to get them to emote and say how they feel about each other, and hopefully be able to tell a story that brings an outcome to it that is satisfying."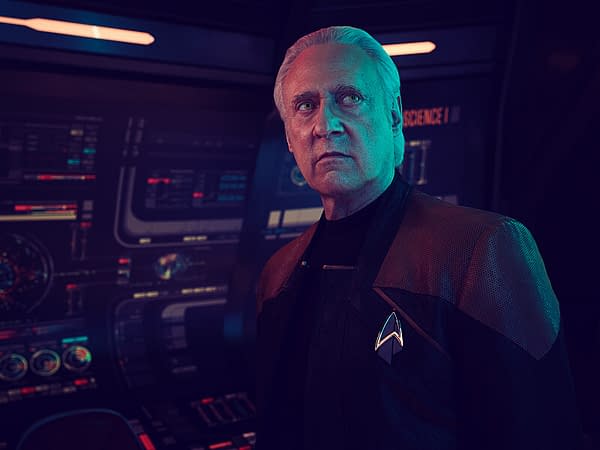 For more, including wardrobe choices, Vadic, Section 31 intel, and Jean-Luc (Patrick Stewart) and Beverly Crusher's (Gates McFadden) moral compass, you can check out the rest of the interview here. Star Trek: Picard streams Thursdays on Paramount+.
---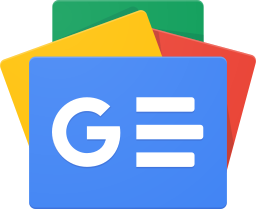 Stay up-to-date and support the site by following Bleeding Cool on Google News today!