Star Trek: William Shatner on Not Attending Leonard Nimoy's Funeral
William Shatner discusses not attending Leonard Nimoy's funeral, his own mortality, why he made the doc "You Can Call Me Bill," and more.
---
William Shatner seems to always be in a battle with his public perception from his Star Trek days to even to this day. While some of that has to do with the nature of celebrity, certain figures typically have more of a tendency to stub their toes more than others. While promoting his documentary from Alexandre O. Philippe in You Can Call Me Bill, Shatner spoke with Variety about why he decided now was a good time to film it, confronting his own mortality with Leonard Nimoy's passing and his The Original Series character, James T. Kirk's swan song in 1994's Generations. Here are some of the highlights: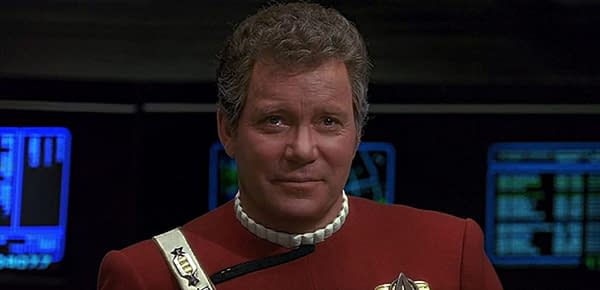 Star Trek: William Shatner on Making "You Can Call Me Bill"
When Shatner was asked why a documentary about his life now, the actor/author responded, "I've turned down a lot of offers to do documentaries before. But I don't have long to live," he said. "Whether I keel over as I'm speaking to you or 10 years from now, my time is limited, so that's very much a factor. I've got grandchildren. This documentary is a way of reaching out after I die." The actor delved deeper into filling in as many blanks about his life.
"Time and time again, I've come across some interesting thought or idea. That can be because a thoughtful interviewer sparked something in me. In the movie, I didn't just want to go on about 'I did this or that when I was 7, or this is my favorite color.' I'm trying to discover something I've never said before or to find a way to say something I've said before in a different way, so I can explore that truth further. I read all the time — newspapers and books. I'm feeding my mind. The sad thing is that the older a person gets, the wiser they become, and then they die with all that knowledge. And it's gone. It's not like I'm going to take my ideas or my clothing with me. Today, there's a person going through some of my clothes in order to donate or sell them because what am I going to do with all these suits that I've got? What am I going to do with all these thoughts? What am I going to do with 90 years of observations? The moths of extinction will eat my brain as they will my clothing, and it will all disappear."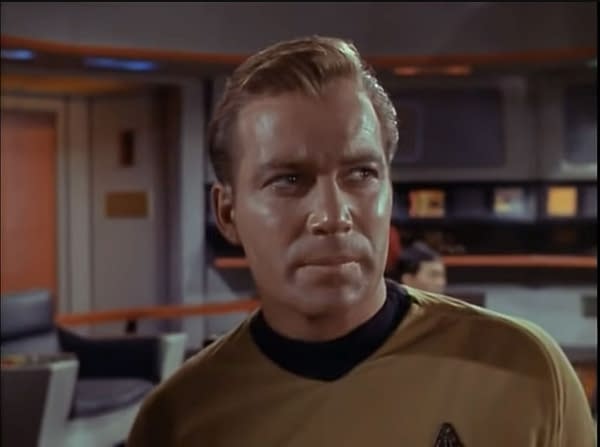 Shatner also explained his absence from a TOS co-star's funeral. "When Leonard Nimoy died a few years ago, his funeral was on a Sunday. His death was very sudden, and I had obligated myself to go to Mar-a-Lago for a Red Cross fundraiser," he said. "I was one of the celebrities raising money. That event was on Saturday night. I chose to keep my promise and go to Mar-a-Lago instead of the funeral, and I said to the audience, 'People ask about a legacy. There's no legacy. Statues are torn down. Graveyards are ransacked. Headstones are knocked over. No one remembers anyone. Who remembers Danny Kaye or Cary Grant? They were great stars. But they're gone, and no one cares.' But what does live on are our good deeds. If you do a good deed, it reverberates to the end of time. It's the butterfly effect thing. That's why I have done this film." If he had any regrets, "Who cares? I know what I did was right. So it doesn't matter. We're criticized when we lift a finger. I don't read that stuff. I try not to indulge in the evil that's out there."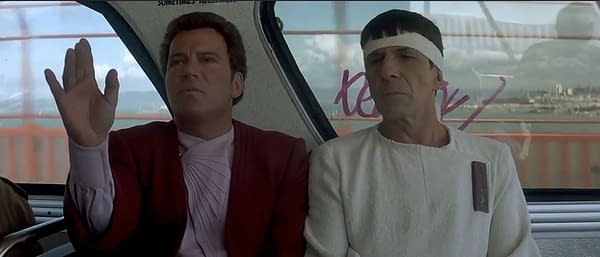 When it comes to Shatner's view on death, he was also very open. "There was a time when actors, and I include myself in this, would portray death by falling to the ground, and your eyes would flicker, and you'd slump around and then you're dead," he said. "That's not how you die. This is how you die [Shatner's eyes go wide abruptly, and his breath stops]. See? I'm dead. Ever put a dog down? When I have to put a dog down, and I'm at the vet, I cup my dog's head, and I say, "I'm with you, baby, I'm with you." And the injection goes in, and the dog looks at me with love, and that's it. You don't know they're dead. That's how you die. It's abrupt. My wife's brother walked out of the living room and into the bedroom. There was a thud. His wife walked in, and he was dead. Death comes anew to all of us." As for Kirk's death scene, he shared, "I'm of the opinion that you die the way you live. I thought Kirk would die with a "Wow, look at that coming at me. There's a guy with a scythe. Holy shit!" He'd seen all these weird aliens before. Here comes death, and he meets it with awe and a sense of discovery."
For more on Shatner talking about his family, conventions, his favorite role, and the aftermath of his Blue Origin spaceflight, you can check out the interview here. Since the piece's release, Shatner went on social media having to explain himself again having to explain things in context about his mortality.
---
---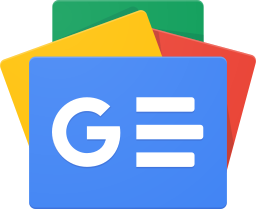 Stay up-to-date and support the site by following Bleeding Cool on Google News today!