"Star Wars: The Clone Wars" – Into The Unknown "On The Wings Of Keeradaks" [SPOILER REVIEW]
The third episode of the Star Wars: The Clone Wars final season on Disney+ is one long chase scene. "On The Wings Of Keeradaks," starts moments after the events of the previous episode. Anakin (Matt Lanter), Captain Rex (Dee Bradley Baker), and the Bad Batch must escape Wat Tambor's (Matthew Wood) base on Skako Minor after freeing Echo from the clutches of the Separatists.
With droids on their tails, and no real exit strategy, the escape turns into a violent, desperate struggle to survive. The team is outgunned, outnumbered, and out-planned. Luckily, Anakin has experience in these conditions and Tech has an app for that. Overall, "On The Wings Of Keeradaks," is exactly what you would expect from The Clone Wars at this point in the arc, and that's just fine.
Don't trip… MAJOR SPOILERS AHEAD! below.
The Clone Wars is now three episodes into the four-episode "Bad Batch" arc. The titular Bad Batch introduced themselves, the team located Echo, and Anakin knowingly led everyone into a trap with no escape plan. Coincidentally, the team finds themselves in this exact position rather frequently. Watching well-known characters fall into their regular patterns onscreen is comforting, like knowing what is for dinner without having to ask. Fortunately, while Echo was plugged into the Matrix he uploaded information about the enemy base.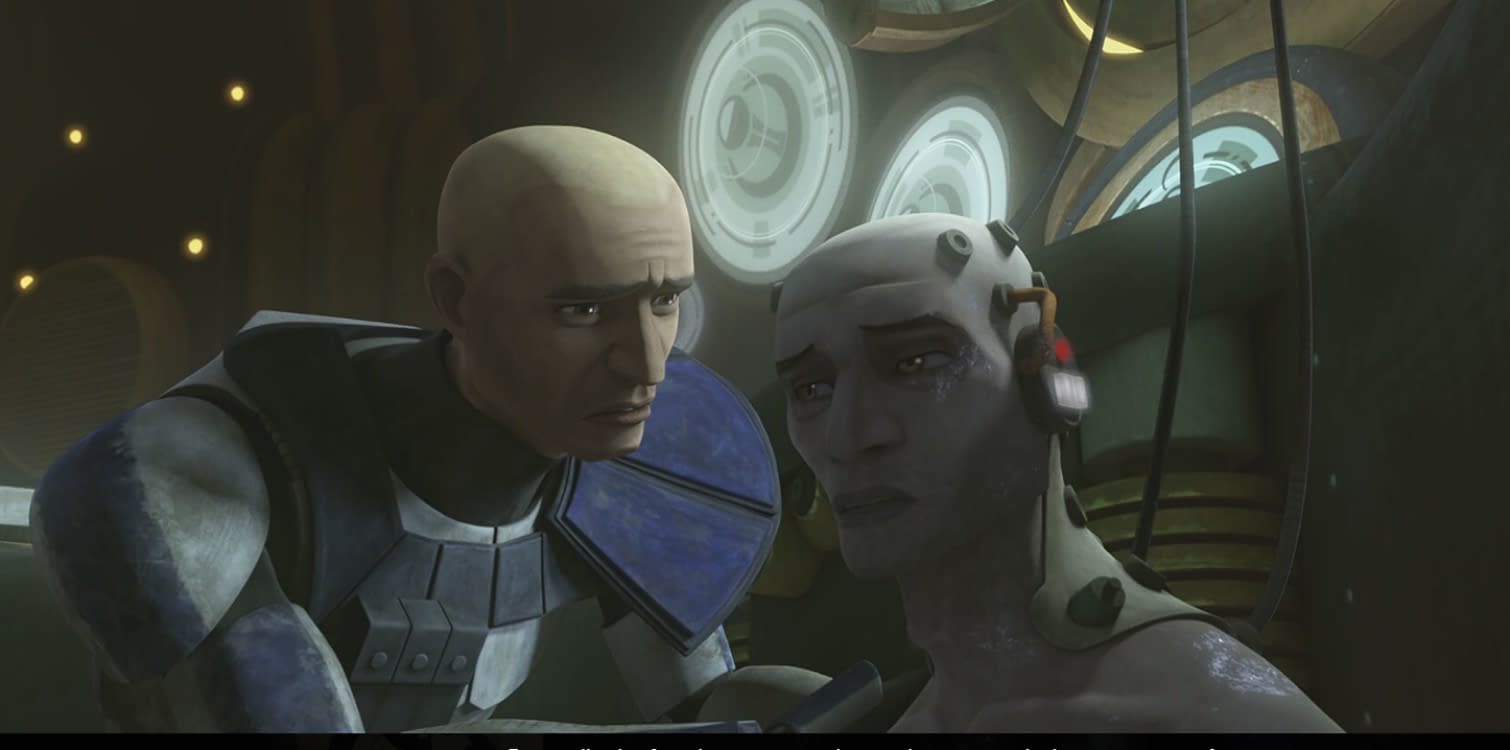 Clones lead the way:
In fact, "On The Wings Of Keeradaks" is an excellent example of the clones taking initiative and saving Anakin's ass – again. Echo leads the group out of the base and towards the landing bay. Tech's recording device calls the Keeradaks to help whisk the team away. And Rex's impassioned speech to the local leader convinces the Poletecs to fight alongside the team. The episode's best scene, Rex's speech is honest, shows respect for the Poletecs, and draws on his own weariness with war. Rather than demanding the neutral aliens take the Republic's side, Rex starts by apologizing. He then speaks of Poltec interests and how the aliens would benefit from the fight. It is also an excellent illustration of Rex's development as a character, from soldier grunt to independent-thinking leader.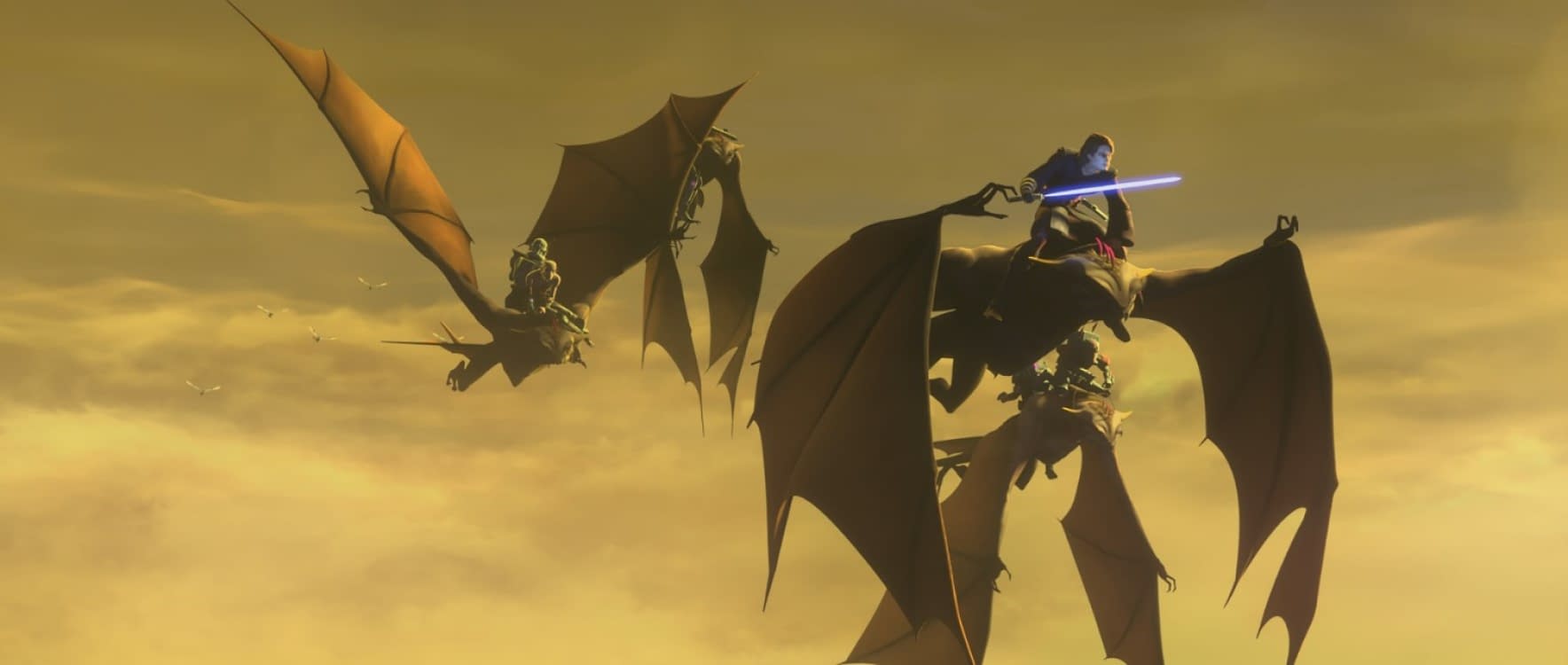 There is nothing wrong with the episode. The action is engaging, the writing is on point, and the dialogue is perfect. However, "On The Wings Of Keeradaks" is merely a link in the story arc chain. It builds on the previous episodes, but ends before the resolution of the arc. Like The Empire Strikes Back and The Half-Blood Prince, at the end of the episode the viewer feels unfulfilled. Will Echo be whole again? Did Wat Tambor upload something dangerous into his mind? Answers will be forthcoming, but not in this episode.
[rwp_box id="0"]
New episodes from the final season of Star Wars: The Clone Wars are available Fridays on Disney+.