Posted in: Netflix, streaming, TV | Tagged: action, Adam Christopher, bleeding cool, books, cable, comedy, david harbour, drama, Eggo, eleven, fantasy, hawkins, hopper, horror, indiana, Jim Hopper, netflix, novels, prequel, stranger things, stranger things 3, Stranger Things: Darkness on the Edge of Town, streaming, television, thriller, tv, waffles
---
New 'Stranger Things' Prequel Novel Reveals Jim Hopper's NYC Days
One month before fans of Stranger Things find out the futures of the fine folks of Hawkins, Indiana, they'll have the chance to learn some official in-canon backstory on the town's beloved protector: Chief Jim Hopper (Hellboy's David Harbour). Netflix and Penguin Random House/Del Rey are set to release new prequel novel Stranger Things: Darkness on the Edge of Town by Adam Christopher on June 4, 2019–a month before Stranger Things 3 debuts on the streaming service on July 4.
While the novel begins just before the events of Stranger Things, the focus of the novel will be on Hopper's days as a homicide detective in New York City six years prior. As Eleven urges her adopted father to open up about his past, Hopper will be forced to resolve some "unanswered questions" and finally confront some "long-buried secrets."
Published by Penguin Random House/Del Rey and set to be released on June 4, 2019, here's an official look at Christopher's Stranger Things: Darkness on the Edge of Town: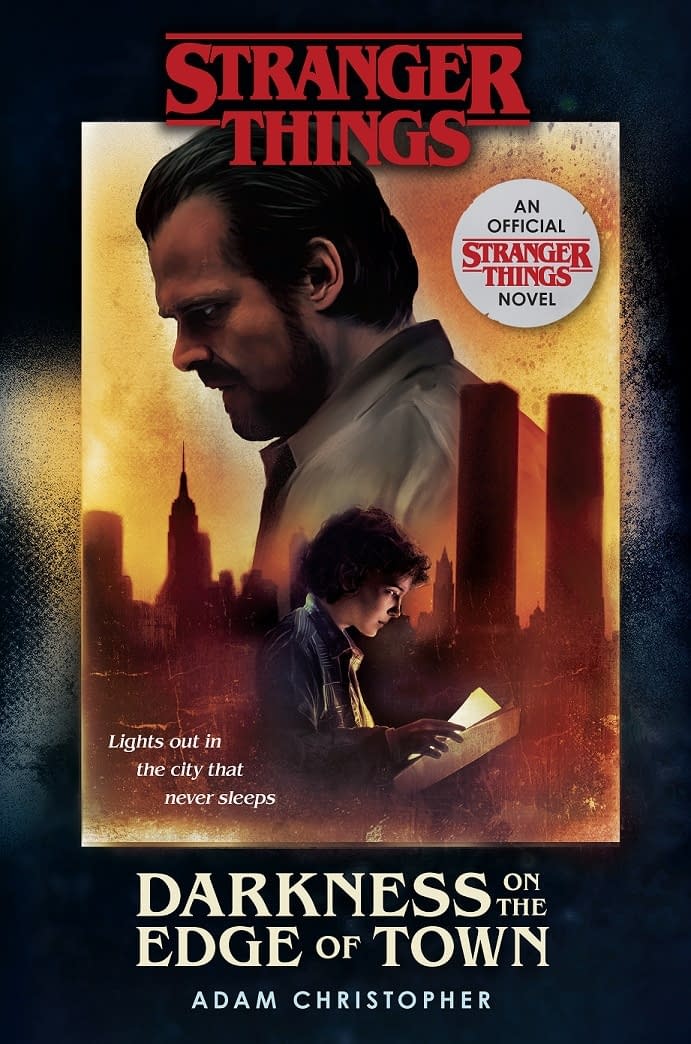 Chief Jim Hopper reveals long-awaited secrets to Eleven about his old life as a police detective in New York City, confronting his past before the events of the hit show Stranger Things.

Christmas, Hawkins, 1984. All Chief Jim Hopper wants is to enjoy a quiet first Christmas with Eleven, but his adopted daughter has other plans. Over Hopper's protests, she pulls a cardboard box marked "New York" out of the basement—and the tough questions begin. Why did Hopper leave Hawkins all those years ago? What does "Vietnam" mean? And why has he never talked about New York?

Although he'd rather face a horde of demogorgons than talk about his own past, Hopper knows that he can't deny the truth any longer. And so begins the story of the incident in New York—the last big case before everything changed…

Summer, New York City, 1977. Hopper is starting over after returning home from Vietnam. A young daughter, a caring wife, and a new beat as an NYPD detective make it easy to slip back into life as a civilian. But after shadowy federal agents suddenly show up and seize the files about a series of brutal, unsolved murders, Hopper takes matters into his own hands, risking everything to discover the truth.

Soon Hopper is undercover among New York's notorious street gangs. But just as he's about to crack the case, a blackout rolls across the boroughs, plunging Hopper into a darkness deeper than any he's faced before.
The announcement comes on the heels of Stranger Things: Suspicious Minds by Gwenda Bond, the first Stranger Things prequel novel that hit bookshelves last week. The novel gives fans some important backstory on Eleven's mother Terry Ives, who was wrapped up with a secret government facility in the late '60s–and will finally explain the catatonic state that Terry was in during the first season of the series.
As a fan of the series, Christopher was excited to reveal the project on his own site, adding:
"This was a dream project and the book was a joy to write – I'm a huge fan of the show, and Hawkins police chief Jim Hopper is my favourite character. Digging into his past in NYC was a real blast, and I hope readers have as much fun reading about his bizarre 1977 adventure as I did writing it."
---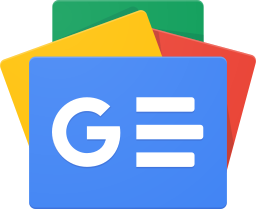 Stay up-to-date and support the site by following Bleeding Cool on Google News today!