Supergirl: CW Casts Two and a Half Men's Jon Cryer as Lex Luthor for Season 4
Less than a month after Supergirl exec producers Robert Rovner and Jessica Queller announced that iconic DC Universe villain Lex Luthor would make his presence known in a big way on the series, we now have a face to match the reputation: Emmy Award-winning actor Jon Cryer (Two and a Half Men) has been cast in the key role on the CW superhero series. Cryer (Big Time Adolescence) will begin his run on the Greg Berlanti-produced, Melissa Benoist-starring drama beginning with the 15th episode of season four (set to air sometime in 2019).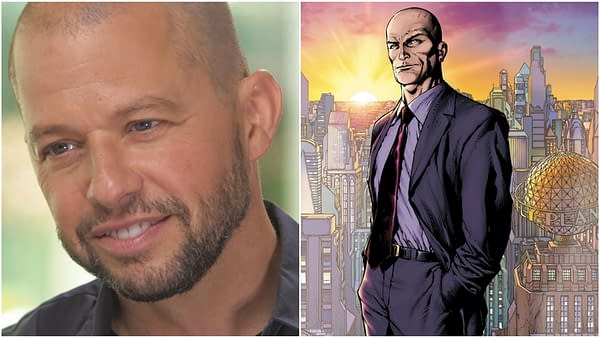 "We are enormous fans of Jon Cryer, and he was instantly our dream actor to play the iconic role of Lex Luthor. Jon is a super-talent, and the fact that he played Lenny Luthor in Superman IV brings an added layer of legacy to his casting. We're beyond thrilled to welcome Jon to the Supergirl family."

– Robert Rovner, Jessica Queller (statement)
As Rovner and Queller alluded to in their statement, this isn't Cryer's first run at the Luthor name: the actor appeared as Lex Luthor's nephew Lenny in 1987's Superman IV: The Quest for Peace. Cryer's previous relationship with Warner Bros. Television was a fruitful one, resulting in the actor appearing in twelve seasons Chuck Lorre comedy Two and a Half Men for CBS.
In a joint statement last month, Rovner and Queller expressed their excitment at have the classic "big bad" make his way to the Supergirl universe:
"We're beyond excited to introduce iconic villain Lex Luthor to Supergirl and to weave him into our story this season. We've talked about having Lex on the show since its inception, and we're excited to have him finally arrive. We can't wait for him to shake things up in National City and watch him go toe to toe with not only Supergirl, but his sister, Lena Luthor (Katie McGrath)."

– Rovner, Queller (statement)