"Supergirl" S05E11 "Back From The Future – Part One": Do Familiar Faces Returning from the Future Ever Bode Well? [PREVIEW]
Now that the dust has settled from "Crisis on Infinite Earths" – and The CW's Arrowverse is a bit more "cozier" because of it – the changes are starting to be felt across all of our shows. Arrow is ending its run after eight seasons – only to become Green Arrow and the Canaries; while The Flash, Supergirl, Batwoman, and DC's Legends of Tomorrow have to rewrite their "universe scorecards" to adjust for some major changes in the status quo.
Did we mention Black Lightning doesn't have the benefit of past crossovers to help with its transition? Meanwhile, viewers have Superman & Lois to look forward to down the road as the pilot script was given a series order. Yup, change is in the air – and throughout the universes.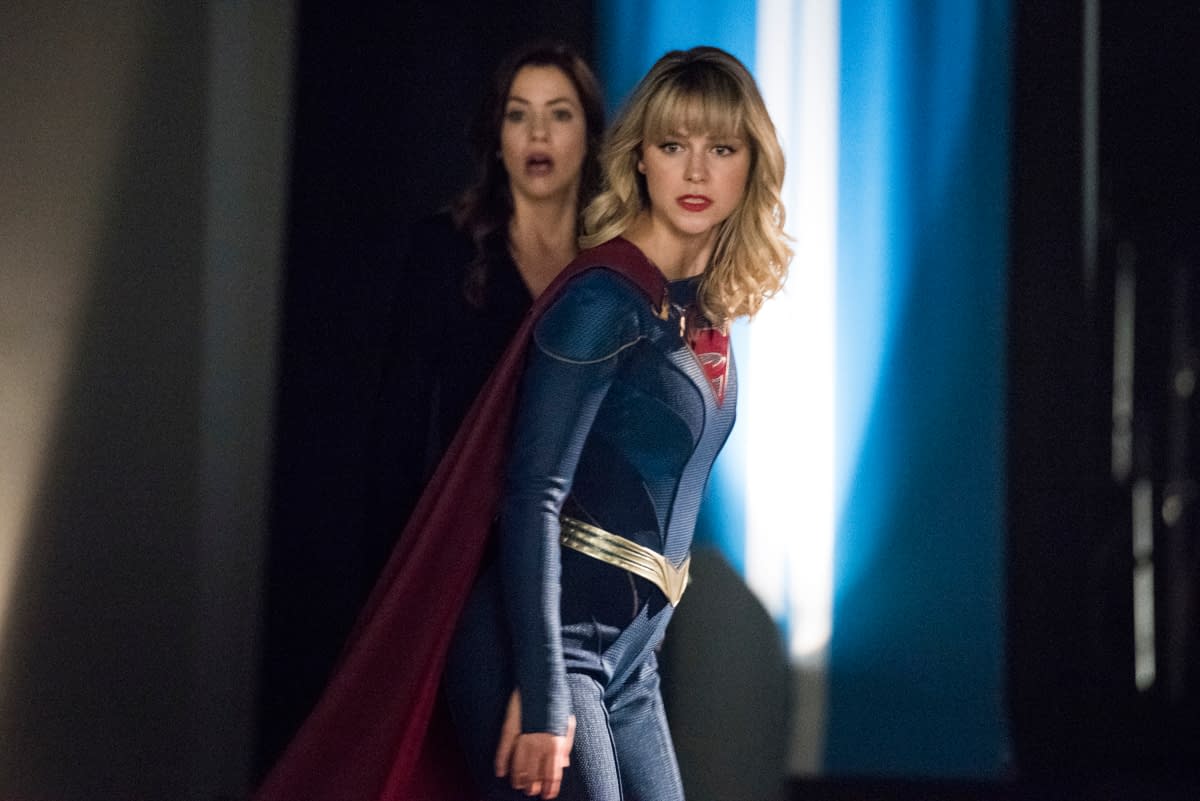 Kate Kane (Ruby Rose) aka Batwoman isn't the only one who had to deal with the "'Crisis' hangover" last week. Kara aka Supergirl (Melissa Benoist) had her own new "status quo" to adjust to – one that looks to have a lot more Lex (Jon Cryer) in it – at least for now. Which brings us to this week's episode "Back From The Future – Part One", with the following preview showing us a familiar face returning from the future and… well… we know how well that usually goes:
"Supergirl" season 5, episode 11 "Back From The Future — Part One": JEREMY JORDAN RETURNS; DAVID HAREWOOD DIRECTS – As Supergirl (Melissa Benoist) tries to thwart a Toyman copycat, Winn Schott (guest star Jeremy Jordan) returns from the future. David Harewood directed the episode written by Dana Horgan & Katie Rose Rogers.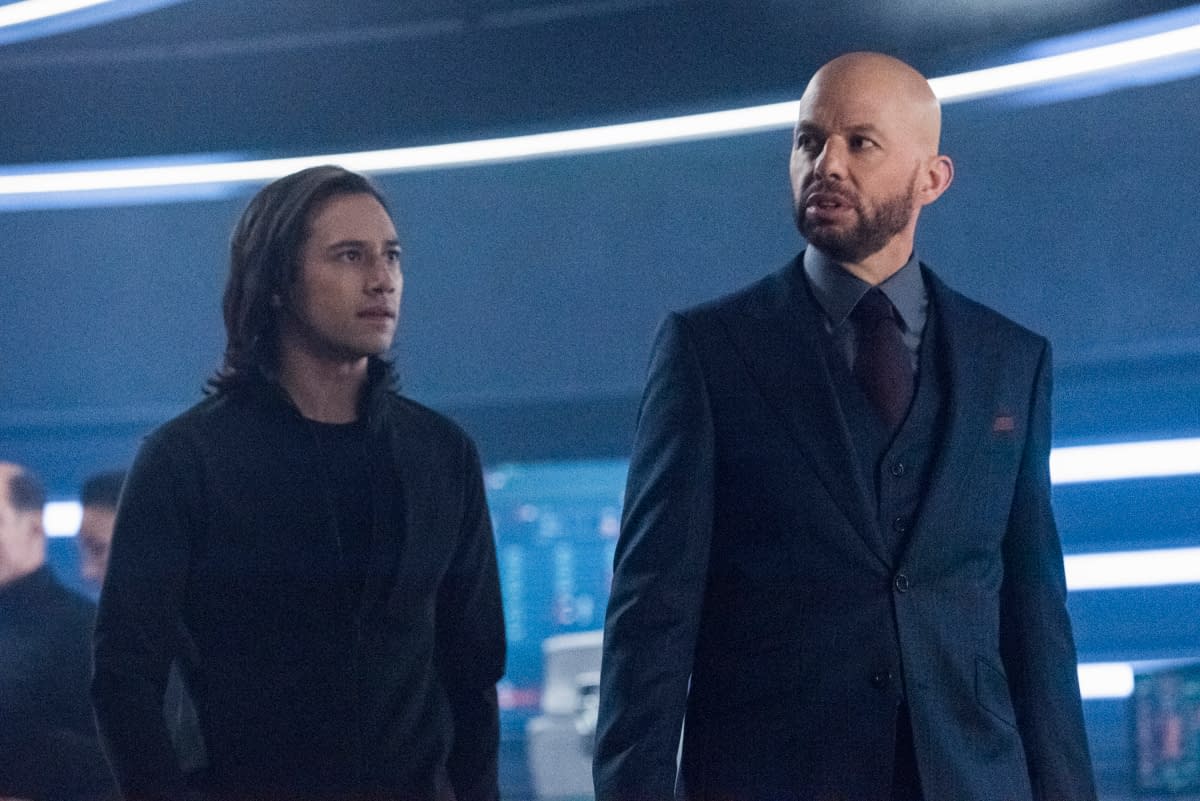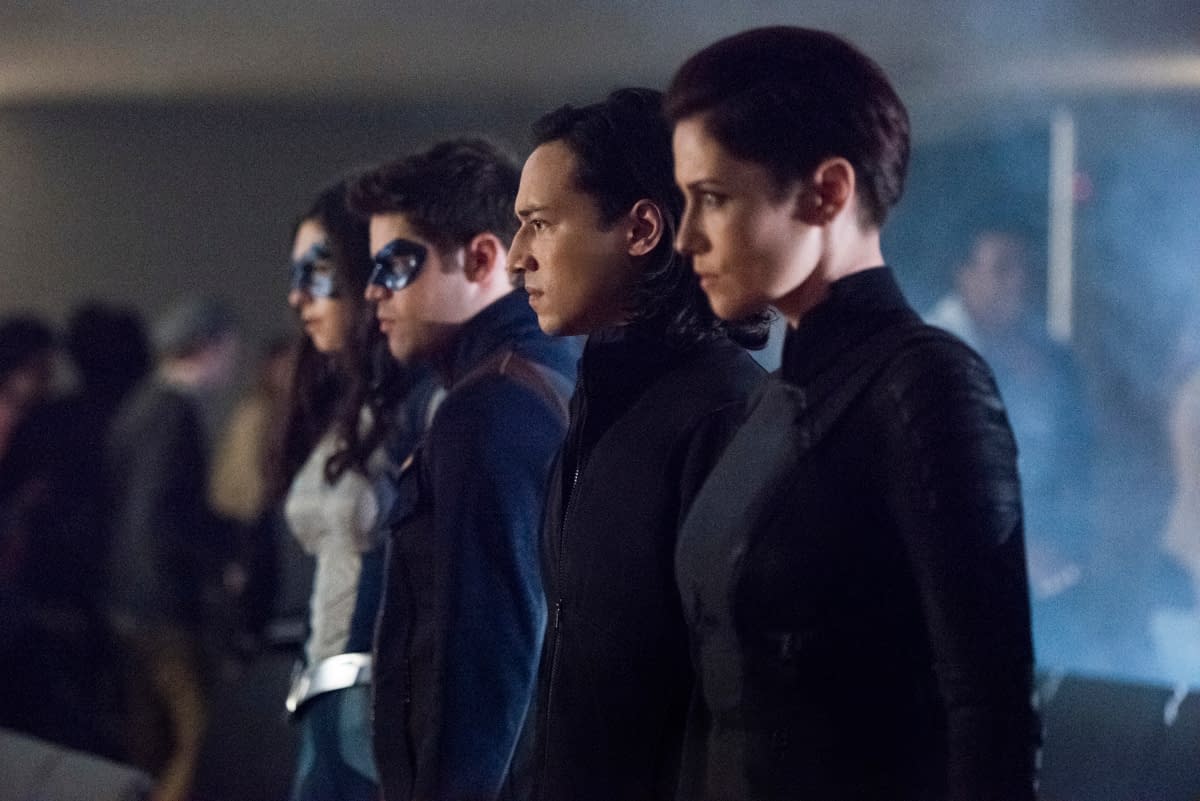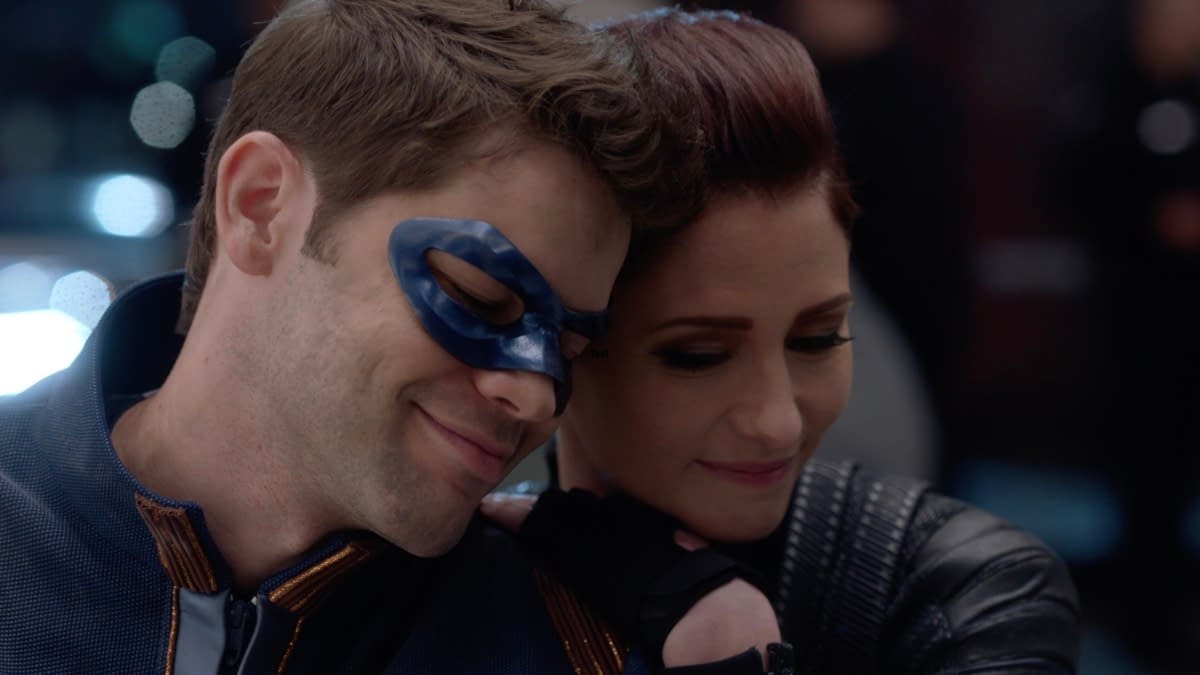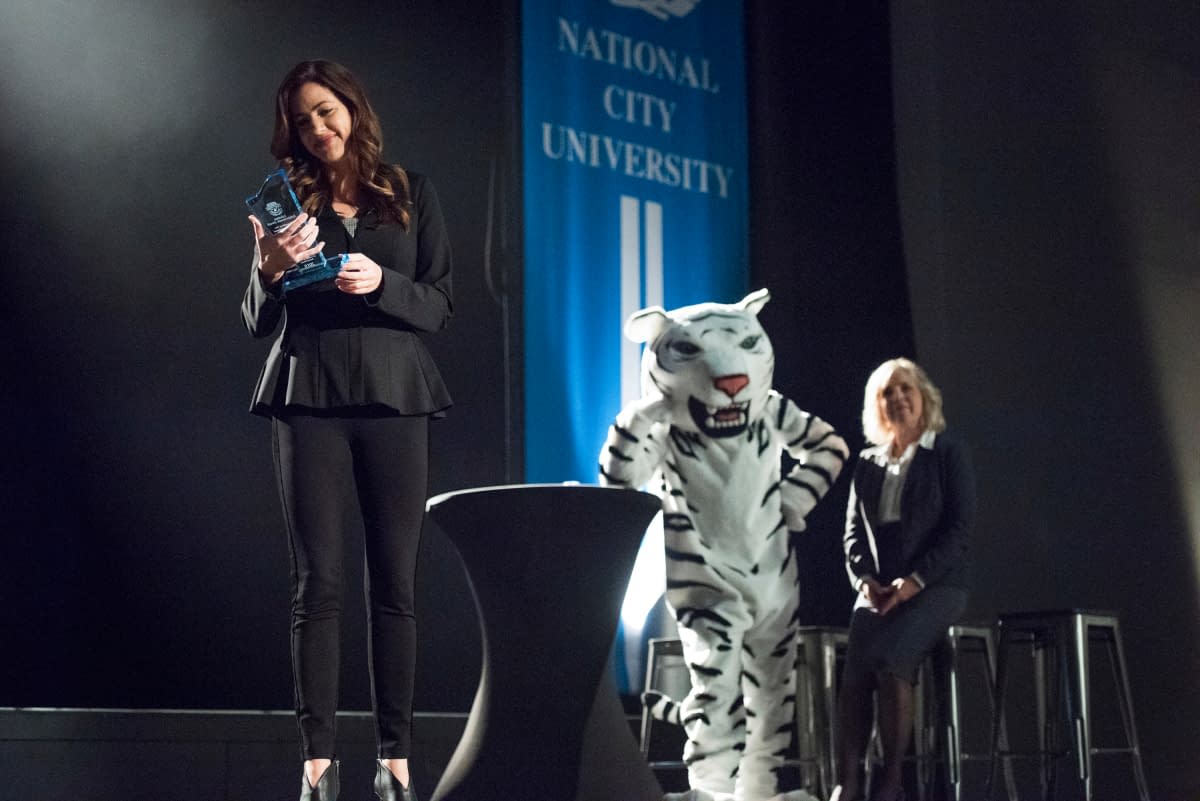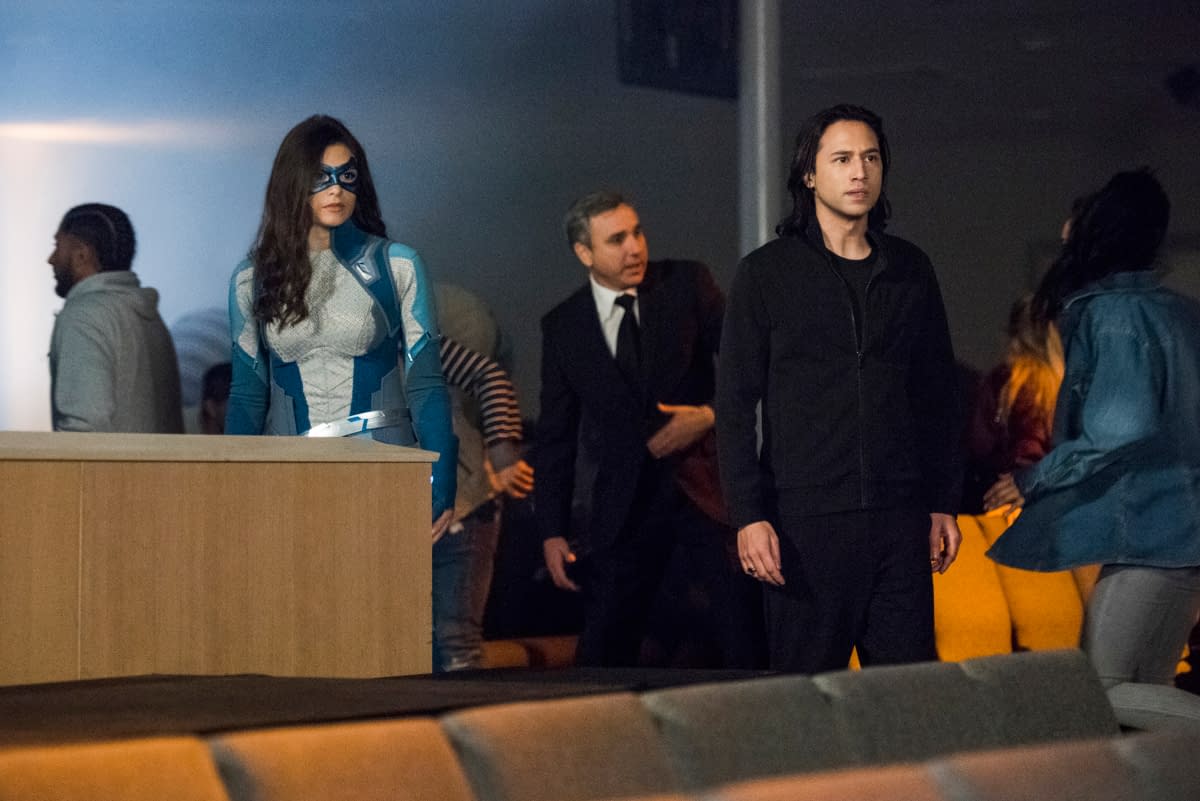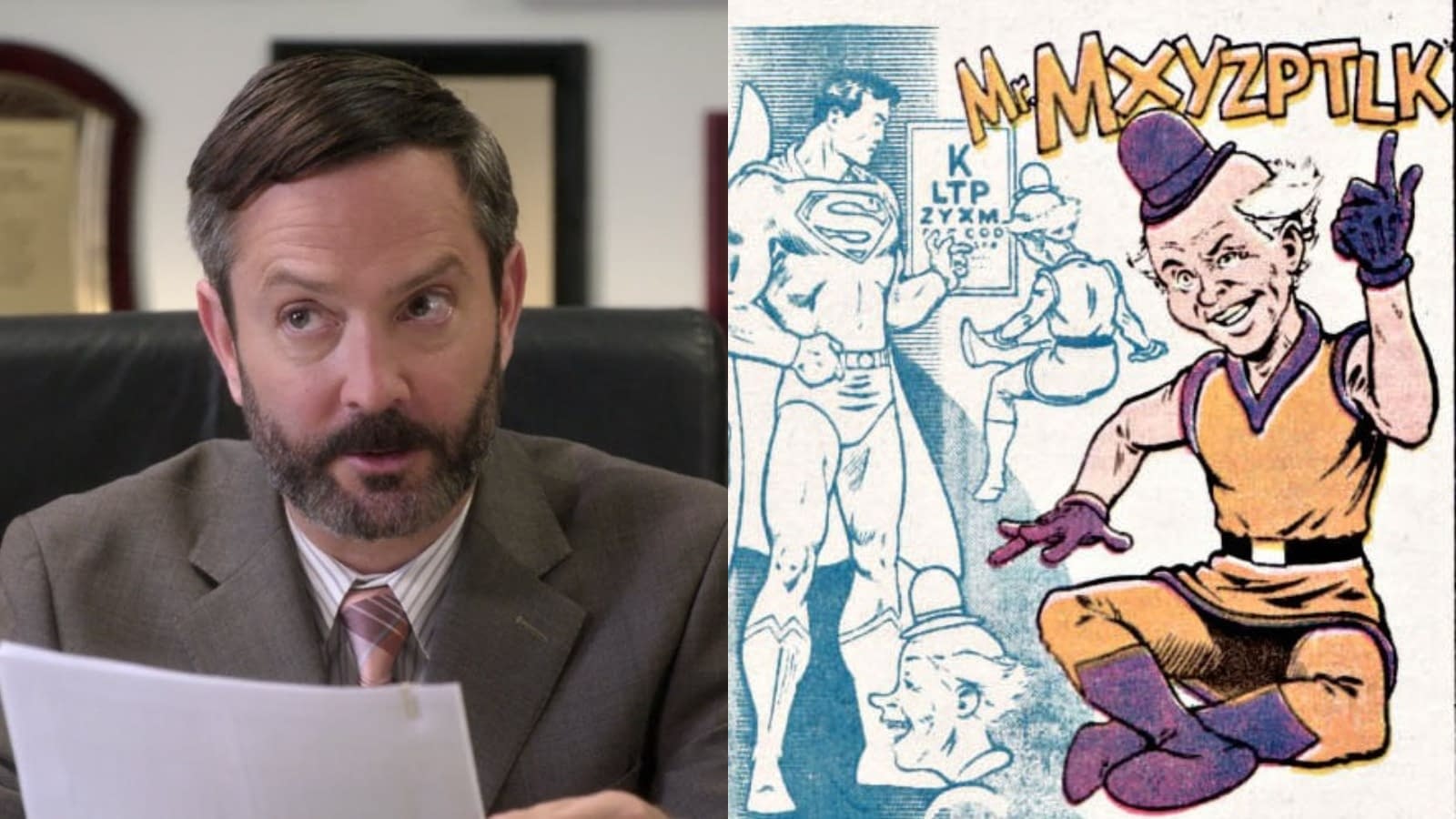 Kara will take on a new menace this season that might be as polar opposite of Lex as you'll find, with Thomas Lennon (The State, Reno 911!) joining the cast as magical master of mayhem Mxyzptlk. Previously portayed by Peter Gadiot during a second season two-parter, "Mxy's" change into Lennon will be explained though his shape-shifting, 5th Dimension magic.
Pronounced "miks-yez-PIT-əl-ik", the little mischief-maker has been haunting Superman (and his extended family) since the mid-1940's. Portrayed mostly as a prank-causing, fun-seeking foil (except for Alan Moore's disturbing take, to no one's surprise), Mxyzptlk always had the potential to be a serious problem for Kryptonians considering their weakness to magic. Looks like viewers will get a chance to see if Lennon's Mxyzptlk lives up to that "potential".