Supergirl Season 3: Why the Best Episode is 'In Search of Lost Time'
Today we're going to take a look at the single best episode of the season in each of the superhero-related shows I cover for Bleeding Cool. These are, of course, based on my opinion, and you are welcome to disagree in the comments below. What I look for in an episode is how it moves the characters, plot, and/or universe forward, as well as how memorable the episode is and how I felt about the series after having watched it. In the case of the Arrowverse shows, I'm skipping the Crisis on Earth-X crossover.
It may seem odd to do Supergirl before the season ends, and I hesitated to add it… but the nine-week hiatus threw things off timing-wise, and there is one episode that really stands out: 'In Search of Lost Time'.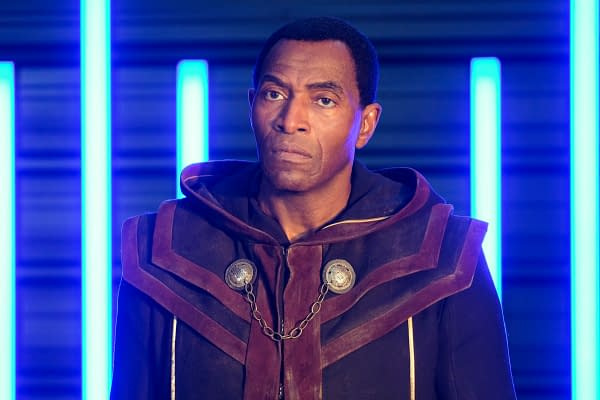 The series brought in Carl Lumbly this year to play M'yrnn J'onzz, the father of David Harewood's J'onn J'onzz. The casting choice was inspired as Lumbly had voiced the Martian Manhuter in the Justice League animated series, so bringing him back as J'onn's father was great for fans.
The interaction between the two actors has been brilliant every time they've been on the screen together, but while there is joy in the reunion when he first appears, this episode is a far more familiar and heartbreaking moment for viewers. M'yrnn starts into the Martian equivalence to Alzheimer's Disease, but with the added bonus that his mental abilities now force anger and frustration onto those around him. This episode pushed some unsaid things between Kara (Melissa Benoist) and Mon-El (Chris Wood) to the surface.
But the main focus of the episode is on M'yrnn and how J'onn is forced to accept what is happening to his father and step up as the caregiver. This is something that many people have to go through in their lives as their parents age and begin to lose their mental faculties. This hit home for me, and I believe it was a very personal story to many of the people on the series. The story came from Eric Carrasco, the episode was written by Katie Rose Rogers and Nicki Holcomb, and it was directed by Andi Armaganian. The episode stepped out of the main story but was crucial for a lot of character growth for the season.
It is still possible that one of the final three episodes of the season will be better and I'll have to redo this article… which would be great because of how high the bar is set. Also, this is the episode where Zook, the Martian Manhunter's old alien friend and sidekick, was mentioned in the series.