The CW has released a new behind-the-scenes video for tonight's episode of Supergirl season 3, 'In Search of Lost Time'. Executive producers Jessica Queller and Robert Rovner set up the episode that seems to use what's going on with M'yrnn J'onzz (Carl Lumbly) to help further along the relationship between Kara (Melissa Benoist) and Mon-El (Chris Wood), which has been strained at best since his return from the future and the introduction of his wife, Imra Ardeen (Amy Jackson).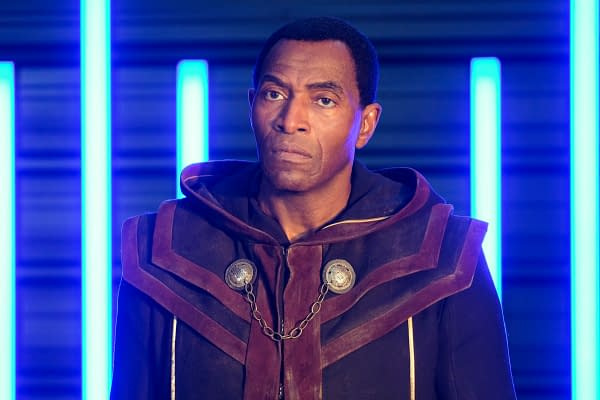 We learned last week the M'yrnn is beginning to suffer from the Martian equivalent to dementia, which is bad enough for a human, but for a Martian with psychic abilities, it can be dangerous to others around them. That is part of what the video shows us that as M'yrnn is having issues, it bleeds out through the DEO and effects others.
Winn (Jeremy Jordan) getting into a fight with another agent is the obvious thing, but according to the co-showrunners, it will affect Kara, allowing her to say things to Mon-El that she has been keeping inside since his return. Which could destroy everything or open the door to them getting back together, depending on what they both say.
Supergirl airs tonight at 8 p.m. ET on the CW.
https://youtu.be/YC6HelQZvUY
Enjoyed this article? Share it!