Now that the dust has settled from "Crisis on Infinite Earths" – and The CW's Arrowverse is a bit more "cozier" because of it – the changes are starting to be felt across all of our shows. Arrow ended its run in grand fashion after eight seasons – only to become Green Arrow and the Canaries; while The Flash, Supergirl, Batwoman, and DC's Legends of Tomorrow have to rewrite their "universe scorecards" to adjust for some major changes in the status quo. Did we mention Black Lightning doesn't have the benefit of past crossovers to help with its transition? Meanwhile, viewers have Superman & Lois to look forward to down the road as the pilot script was given a series order. Yup, change is in the air – and throughout the universes.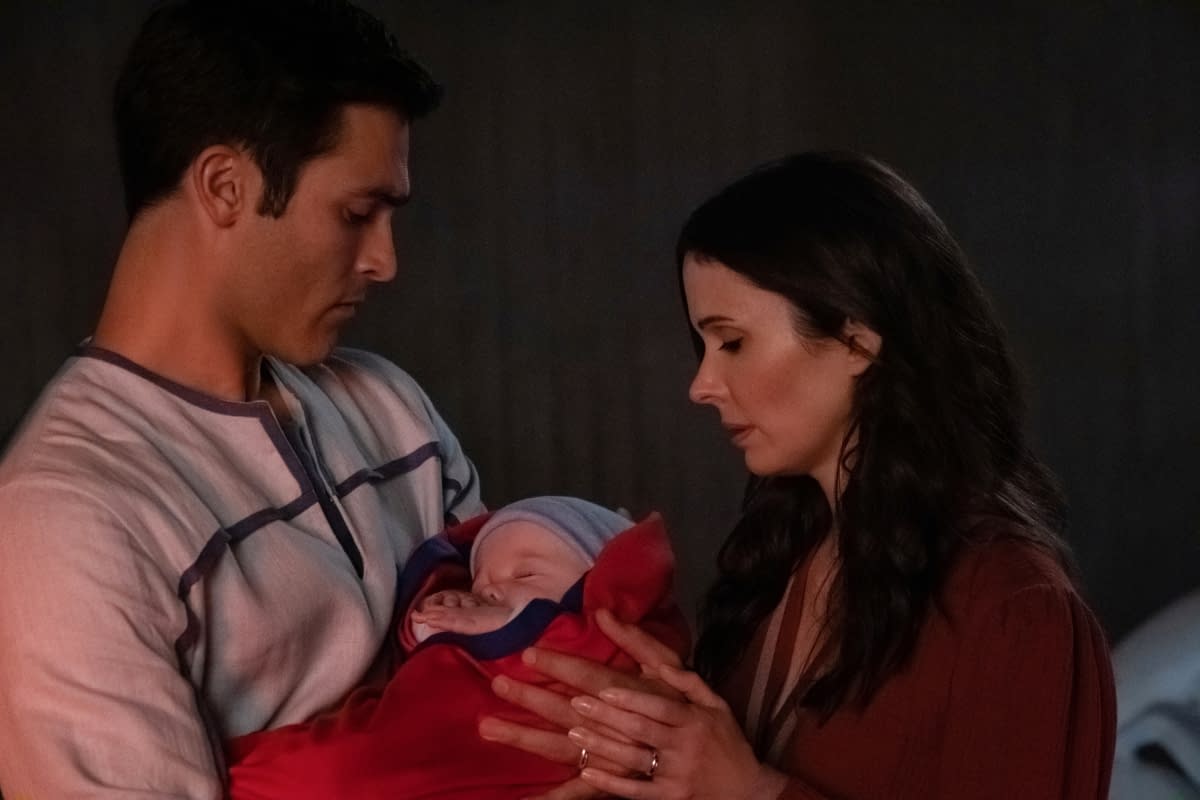 Three months after news broke that The CW was developing a standalone pilot for Superman & Lois with Tyler Hoechlin and Elizabeth Tulloch reprising their Arrowverse roles, Tulloch offered her thoughts on the chilling pilot script to TV Guide at the Supergirl 100th Episode celebration:
"When Todd Helbing, who's our showrunner, was telling me about the story for the pilot script for Superman & Lois, I got chills. It's so good, and it's so something we haven't seen before with them, so I think it's going to be great."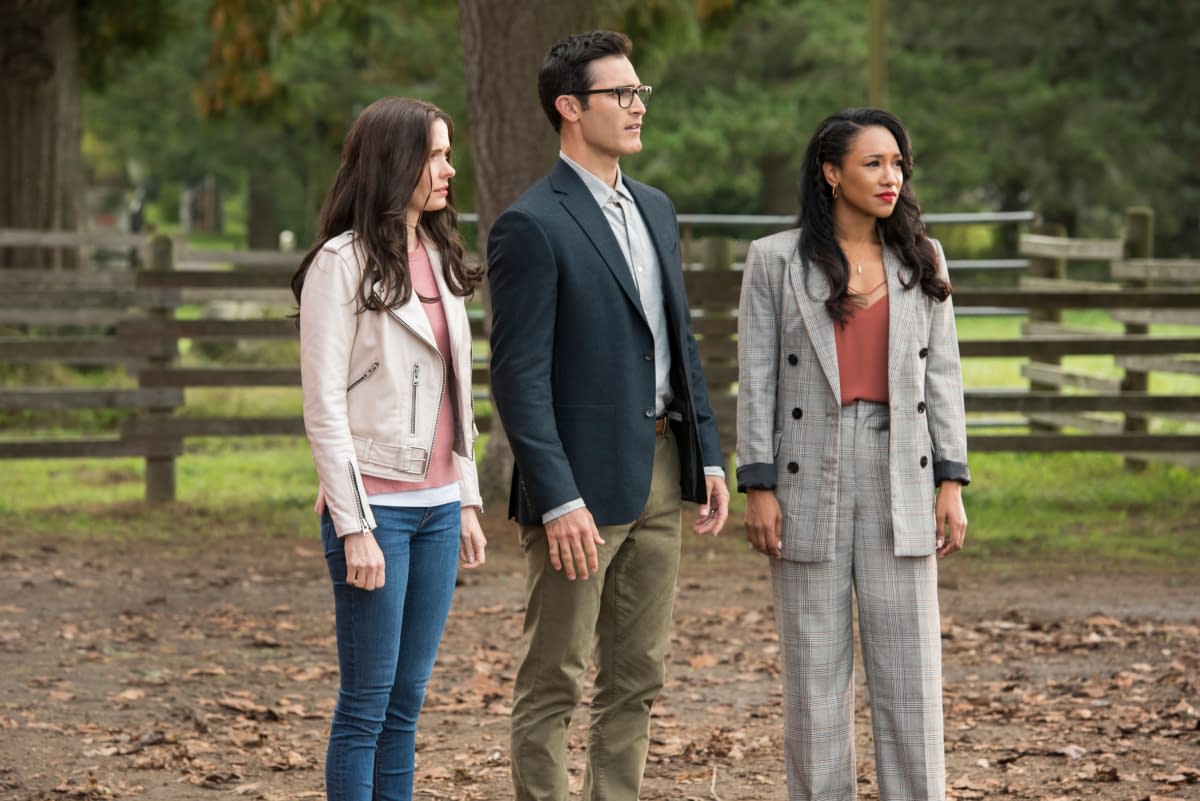 Tulloch took to Twitter last November to help spread the word that there was an open casting call for two interesting-sounding series regular roles – and now we're learning that the search must've paid off. Deadline Hollywood is reporting exclusively that Jordan Elsass (Little Fires Everywhere) and Alexander Garfin (Whisker Haven Tales with the Palace Pets) will co-star as Clark aka Superman and Lois' teenage sons Jonathan and Jordan, respectively.
Elsass' Jonathan is clean-cut, modest and kind-hearted, with an "aw-shucks" attitude that somehow doesn't seem dated. Garfin's Jordan is wildly intelligent, but his mercurial temperament and social anxiety limits his interactions with people – and consequently, Jordan prefers to spend most of his free time alone, playing video games.
Hey folks! If you know any young male actors 13-16 yrs old who want to be in #SupermanAndLois please share the below info with them. @RapaportCasting is doing an open casting call, and the deadline is now 12/11 to submit self-tapes 🥰 https://t.co/f3s5lFHHAj

— Elizabeth Tulloch (@BitsieTulloch) November 27, 2019
Superman & Lois is an hour-long drama pilot from The Flash executive producer Todd Helbing, DC Universe architect Greg Berlanti, and Warner Bros. TV.
Written by Helbing and based on the DC characters created by Jerry Siegel and Joe Shuster, Superman & Lois finds Hoechlin and Tulloch returning to their Arrowverse roles as the world's most famous superhero and comic books' most famous journalist. Together, they must deal with all the stress, pressures, and complexities that come with being working parents in today's society.
Helbing, Berlanti, Sarah Schechter, and Geoff Johns are set to executive produce.
Enjoyed this article? Share it!