The Bleeding Cool TV Top 10 Best of 2019 Countdown: #9 [TIE] "Star Trek: Discovery" (CBS All Access) & "Barry" (HBO)
Once upon a time… working for television was labelled a "demotion," a professional death sentence for actors whose careers were considered on a no-way-back downward spiral.
Today, actors of all ages and experiences (especially women and actors of color) have found more opportunities to practice their craft and tell their stories (and be recognized for it) than ever before. While there are still many roads that need to be travelled in terms of fairness and equality on both sides of the camera, progress has been made – even as the film industry continues a slow descent into "event film haze" to remain relevant.
Once upon a time… it was thought for a show to succeed, it needed to start every September, end every April/May, and run at least 20 episodes per season.
Today, fans wait over a year for a half-season of Adult Swim's Rick and Morty, and have shown their willingness to embrace an 8-episode quality season over a 16-episode "padded" season.
https://www.youtube.com/watch?v=Rw6BrzB1drs
Once upon a time… television meant "The Big Three," HBO went off-air at 11 p.m., and "water cooler" moments before the VCR could be a very select club at the work place.
Today, cable and streaming have turned "The Big Three" into "The Big 333" – with DVR, on-demand, and binge watching making any time a great time to watch.
With that said, it's hard to believe it's been a year since our last go-around – and as difficult as it was to choose only 10 shows last year, this year tripled the pressure. Once again, it felt like we were trying to find ten specific needles in a pile of needles – and this year, that pile was huge… and twice as painful when it came to cuts.
But we prevailed – and over the course of the next ten days, you'll see that our list represents the best in diverse thought and action that graced our screens this year. Next up, we have two distinctly different yet equally impactful series, with Bleeding Cool's Tiffany Tchobanian and Erin Wilhelm offering their thoughts on why they were so deserving.
#9 "Barry" (HBO)
Desperate to leave his violent past behind in favor of his newfound passion, Barry is attempting to untangle himself from the world of contract killing and fully immerse himself in acting. But getting out is messy. While Barry has eliminated many of the external factors that pushed him towards violence, he soon discovers they weren't the only forces at play. What is it about his own psyche that led him to become a killer in the first place?

As season two opens, Barry struggles to focus exclusively on the theater and his girlfriend and classmate Sally, hoping against hope to rid himself of the ties that bind him to the Chechen mob group now led by Noho Hank, who ascended to the top job after Barry whacked his boss last season. Although he's persuaded grieving acting coach Gene Cousineau to return to class, Barry is incapable of extricating himself from a violent criminal triangle involving the Chechen, Bolivian and Burmese underworlds – not to mention some deeply suspicious LA detectives. Meanwhile, on the Midwest horizon looms Monroe Fuches, Barry's erstwhile boss, who has found it exceedingly difficult to hire a replacement in Cleveland as capable as his onetime ace assassin.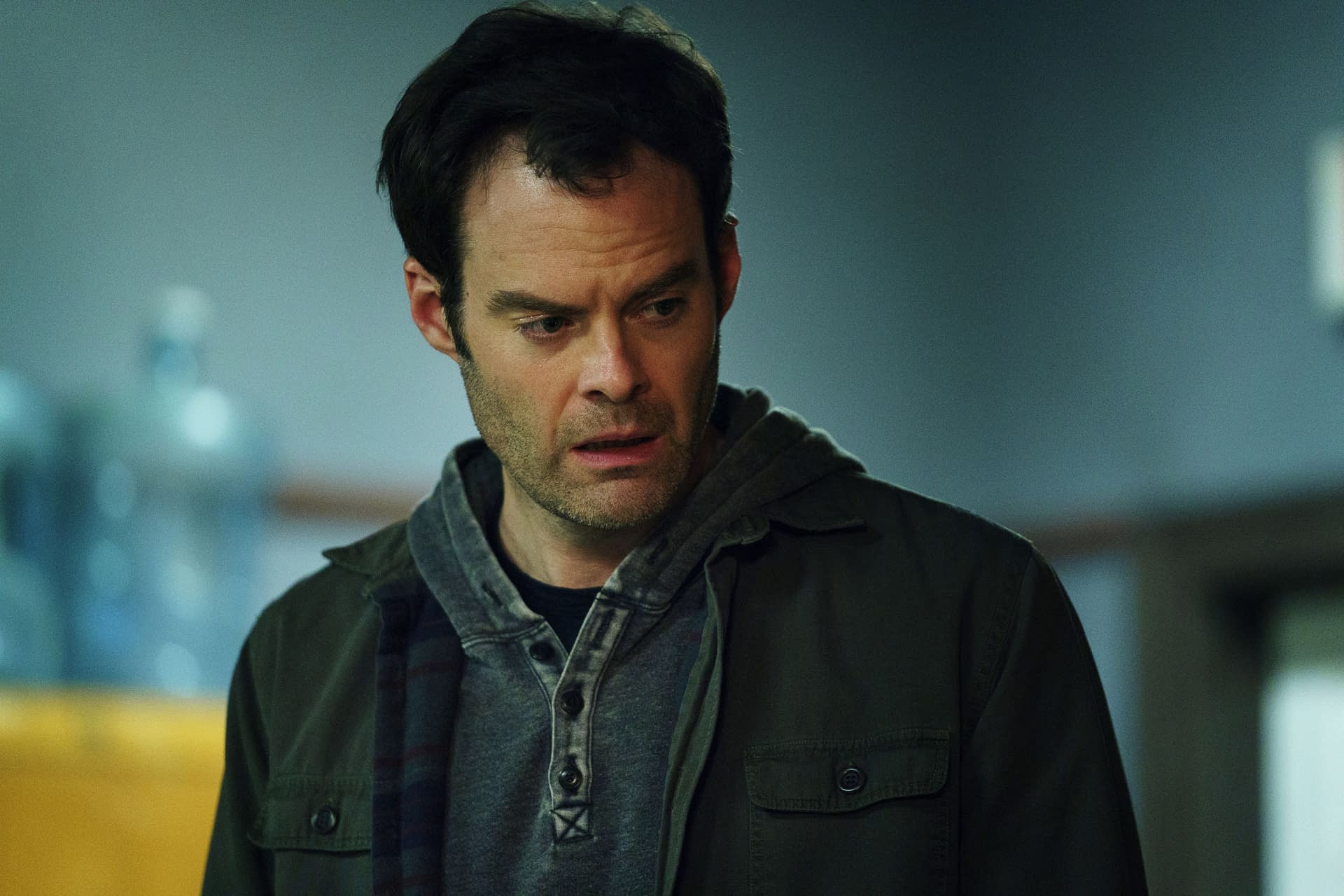 "I've been mesmerized by HBO's 'Barry' since the first trailer for Bill Hader and Alec Berg's paradoxical and ambitious brainchild dropped. Every episode keeps viewers on edge and we never know what to expect. 'Barry' presents the perfect balance between laugh-out-loud comedy, thrilling action, gut-wrenching drama and a dash of heart-warming rom-com. Hader, Henry Winkler, Anthony Carrigan and Sara Goldberg deliver career defining performances. Simply put, 'Barry' deserves all the accolades it gets because it is pure genius."

– Tiffany Tchobanian

#9 "Star Trek: Discovery" (CBS All Access)
After answering a distress signal from the U.S.S. Enterprise, season two of STAR TREK: DISCOVERY finds the crew of the U.S.S. Discovery joining forces with Captain Christopher Pike on a new mission to investigate seven mysterious red signals and the appearance of an unknown being called the Red Angel. While the crew must work together to unravel their meaning and origin, Michael Burnham is forced to face her past with the return of her estranged brother, Spock.

"Star Trek: Discovery" season two cast members include Sonequa Martin-Green (Commander Michael Burnham), Michelle Yeoh (Philippa Georgiou), Doug Jones (Commander Saru), Shazad Latif (Ash Tyler), Anson Mount (Captain Christopher Pike), Anthony Rapp (Lt. Commander Paul Stamets), Mary Wiseman (Ensign Sylvia Tilly), Wilson Cruz (Dr. Hugh Culber), Mary Chieffo (L'Rell), and Ethan Peck (Spock).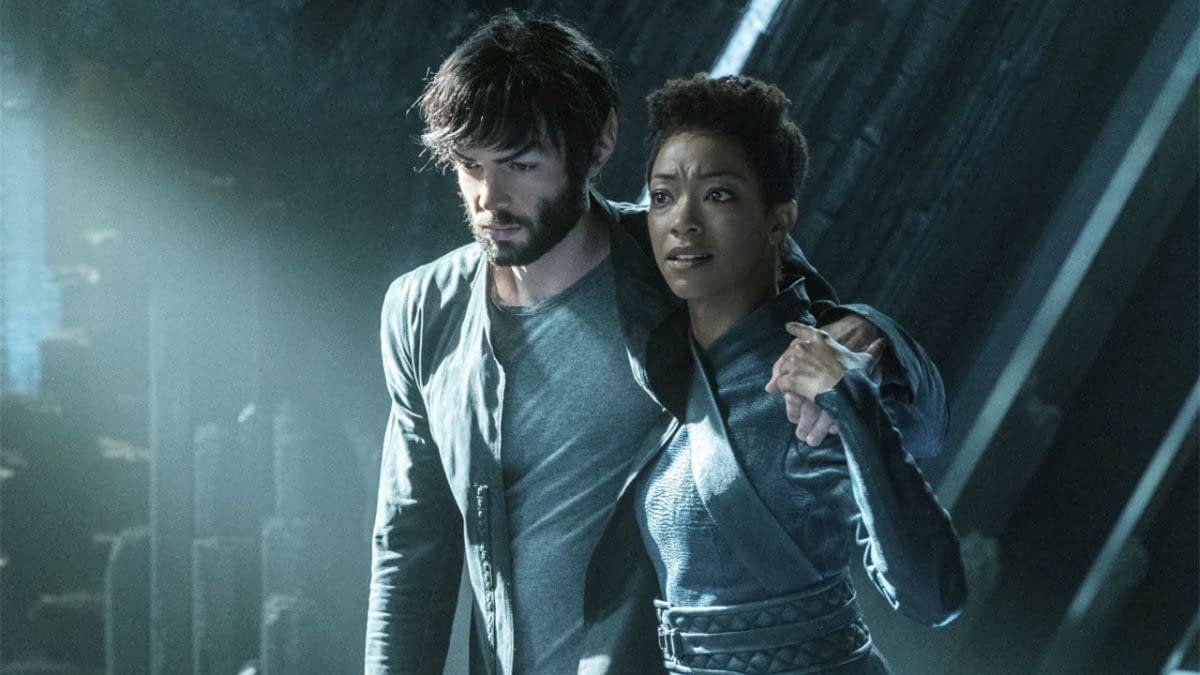 In Season 2, Star Trek: Discovery finally became the show viewers wanted it to be. Character development, pacing, world building, and that nostalgic Trek feeling all improved drastically. While the season was a bit uneven, and spent too much time teasing Spock, the ending – and the Enterprise – were worth the wait. Captain Pike (Anson Mount) was a great addition to the cast, however, I would have preferred the focus stay a bit more on Michael Burnham (Sonequa Martin-Green). Discovery's journey to the future, and escape from the canon stranglehold, have us excited for a groundbreaking Season 3.

– Erin Wilhelm