The Dresden Files: Harry Dresden Returning to Television
It would appear that Fox21 Television Studios have optioned "The Dresden Files" book series by Jim Butcher for a new tv series.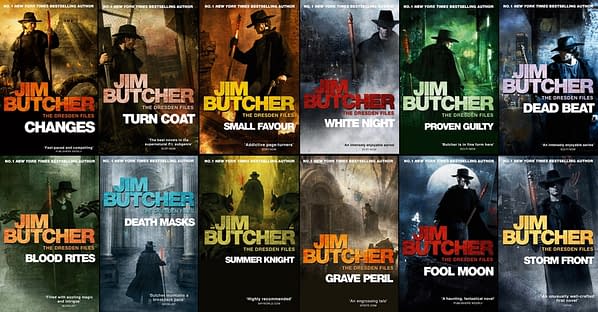 Deadline says that Ileen Maisel will be producing the project with Temple Hill Entertainment, and that Maisel is currently under a first-look deal with Fox 21. John Fischer and Julie Waters are reportedly overseeing the project for Temple Hill, Deadline continued.
This of course isn't the first time main character Harry Dresden has appeared on the small screen, the short-lived live-action series starring Paul Blackthorne back in 2007.
Fans are already fancasting the modern day wizard detective, and it'll be interesting to see if this series goes through to production.
We'll let you know when we hear more about this The Dresden Files tv series.