The Falcon and the Winter Soldier: Disney+ Delays Series Premiere
With the Czech Republic's government clarifying that television and film productions were "essential workers" and exempt from the European Union ban at the end of last month, Disney+ and Marvel Studios' The Falcon and the Winter Soldier started working up a timeline to get production back on track while abiding by new COVID-19 health and safety policies. Unfortunately, that new production timeline means the live-action series will not be making its August premiere date. EW is officially confirming what many being speculating when the production was first shuttered. That speculation became much more real when the series wasn't featured in the streaming services' promo for August programming. A source close to the EW report confirmed the decision, with the hope that a new premiere date will be announced soon.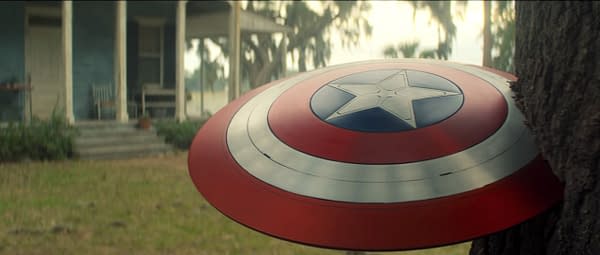 Just last week, series star Daniel Brühl revealed that he wasn't sure when he would be heading back to work on the series: "We were affected by the coronavirus whilst we were shooting the show, so hopefully we'll be able to return very soon. We were not able to finish and to wrap it up. That's still something that we have to do. Fingers crossed that it will happen, as soon as possible."
Directed by Kari Skogland with Malcolm Spellman as head writer, The Falcon and the Winter Soldier features Anthony Mackie aka Sam Wilson aka The Falcon and Sebastian Stan (Bucky Barnes aka Winter Soldier) returning to their feature film roles, alongside Emily VanCamp (SHIELD agent Sharon Carter), Daniel Bruhl (Baron Zemo), Wyatt Russell (John Walker aka US Agent), Desmond Chiam (Now Apocalypse), and Miki Ishikawa (The Terror: Infamy). Noah Mills (The Enemy Within, The Brave) and Carl Lumbly (Supergirl, Alias) were recently cast in undisclosed roles.