"The Flash" Season 6 "There Will Be Blood" – And Tears, In Surprisingly Emotional Episode [SPOILER REVIEW]
This week's episode of The CW's The Flash provides a lot of conflict and a lot of tears as Team Flash deals with the impending loss of Barry (Grant Gustin) in the coming Crisis. While Barry looks for a way to save Dr. Ramsey Rosso (Sendil Rammamurthy), Cisco (Carlos Valdes) is trying to find a way to save Barry. "Nash" Wells (Tom Cavanaugh) offers to help Team Flash in exchange for some tech that Cisco builds for him. And it all culminates in a giant zombie fight with Killer Frost (Danielle Panabaker) because it's a Halloween episode!
All of this is injected with the earnestness and pluck that makes The Flash work. Barry's so focused on this idea that if he can just save Dr. Rosso then his last few weeks before "Crisis" will be worth it– and that he can teach Cisco about being a leader through hard times. Awwww, my heart.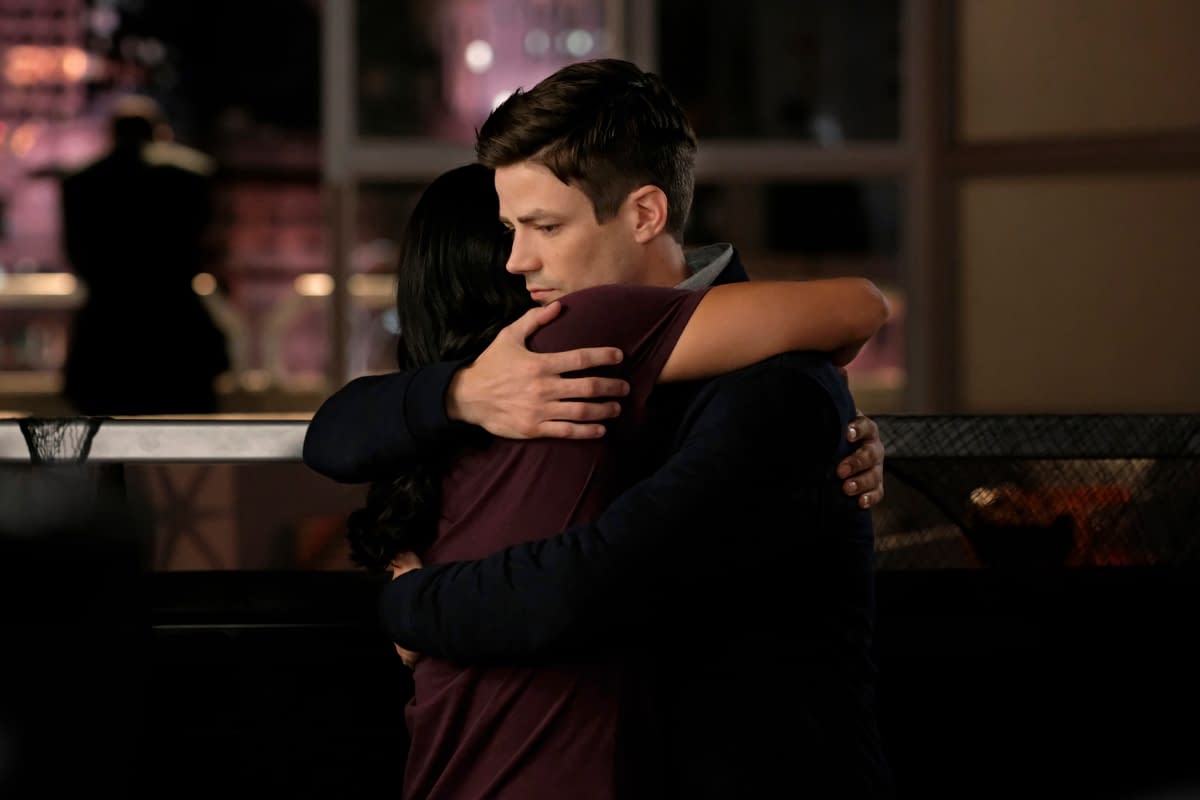 Speaking of heart, while the episode's climax is definitely centered around the big confrontation with Dr. Rosso (and his blood zombies!!) the two most interesting pieces follow immediately afterward. The first is an incredibly touching an emotional scene between Joe (Jesse L. Martin) and Barry.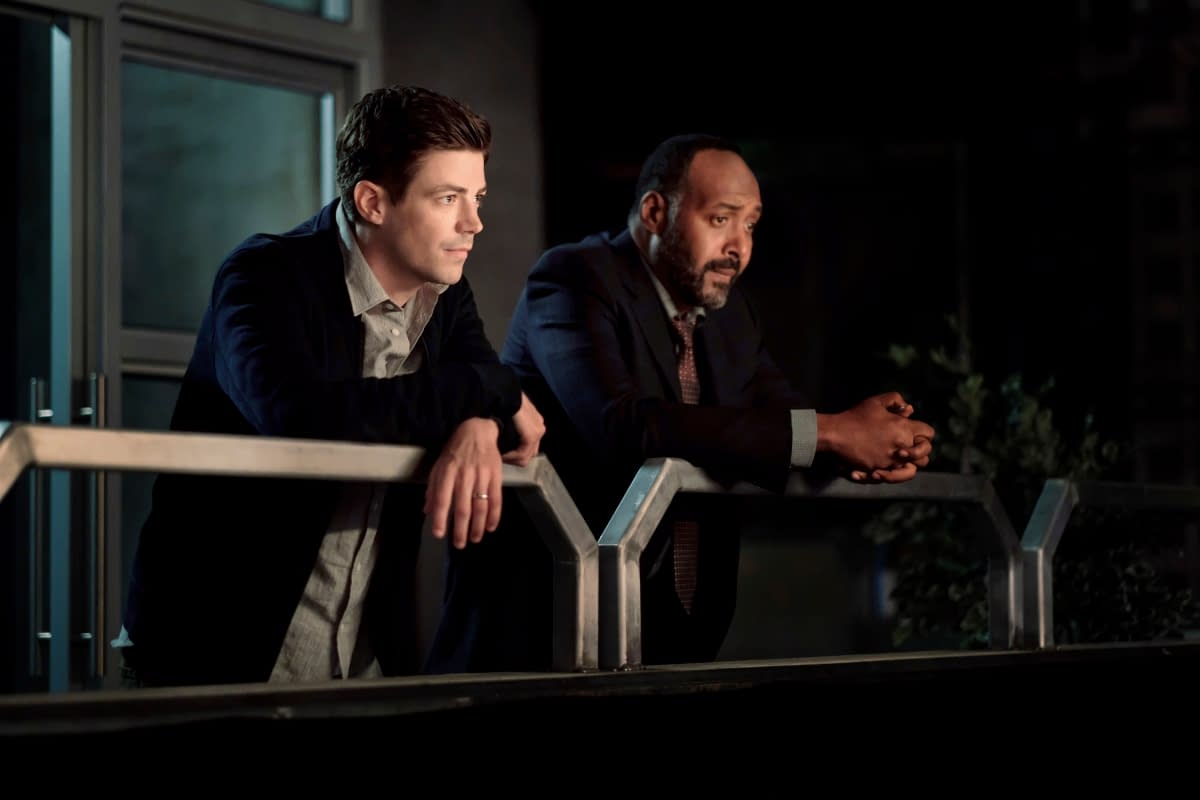 We've always known Martin was a great actor, but his talents are on full display here as he is raw, emotional as he deals with losing Barry, who is as much a son to him as anyone. This is such a great scene, and while maybe a teensy melodramatic, you definitely feel the weight on everyone that they really think they're going to lose Barry.
And then that final scene. "Nash" is down in the sewers using the circuit Cisco made for him, and uses it to track the movements of The Monitor into some secret room – and he starts digging. As much as everything is centered around the countdown to" Crisis", this is a great new wrinkle and mystery of exactly what is going on.
Overall, this is a very efficient episode at moving all our characters and our plot forward. There may as well be a countdown clock for the sense of impending doom, and its great to see all of the characters reacting as we expect them to.
Next week, The Flash returns with "Kiss Kiss, Breach Breach" – and special guest star Danny Trejo!!