"The Good Place" Season 4: Holy Mother Forking Shirtballs! Kristen Bell Set to Direct!
So wait a minute… Eleanor's going to be running The Good Place?!?
That's right! Kinda'! Our favorite Arizona trash bag's real world alter-ego Kristen Bell is making her directorial debut on an upcoming episode of the fourth season of NBC's hit sitcom. Currently in production, Bell will take the helm of one of the season's 13 episodes – with the season exepcted to return this fall.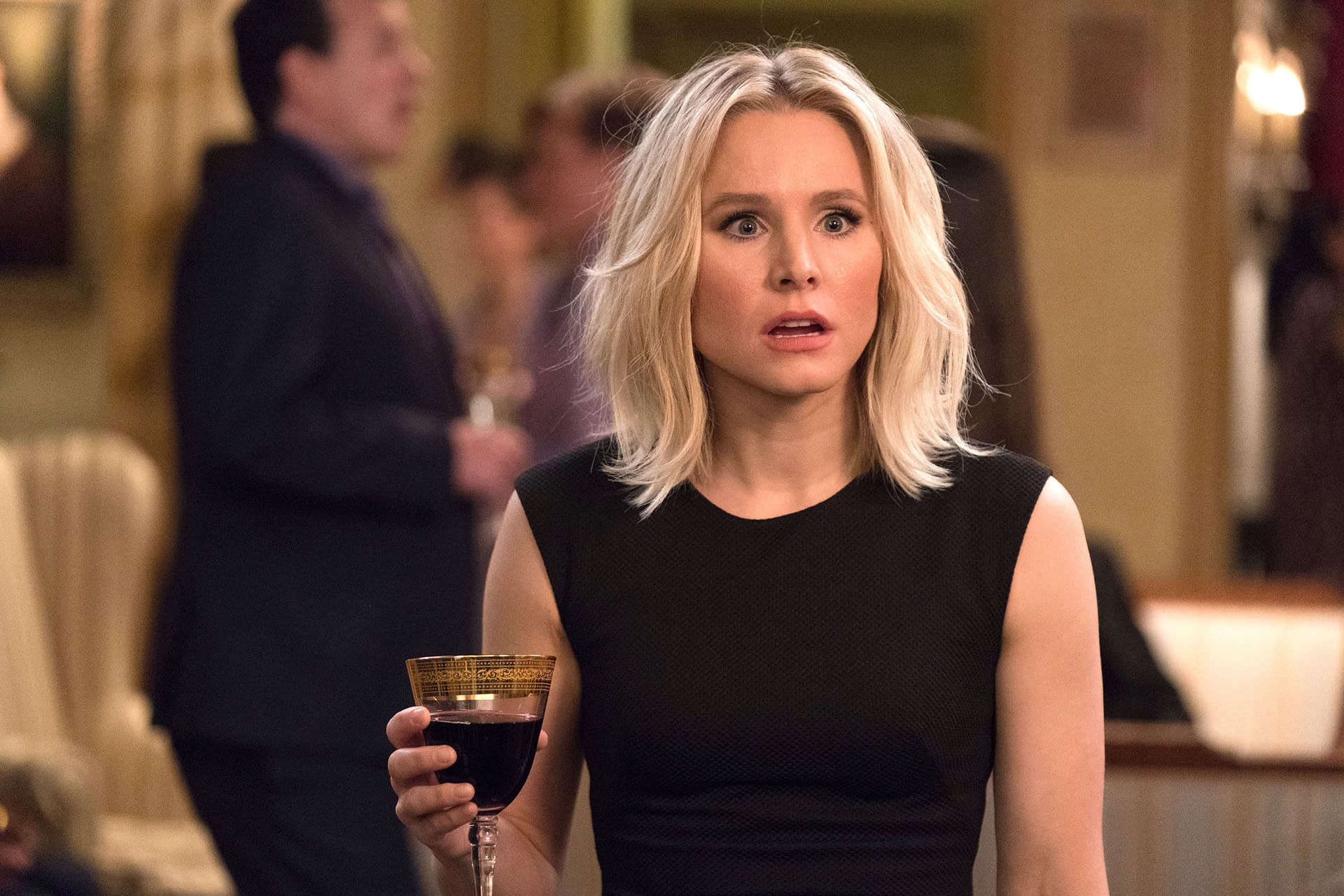 If you're unfamiliar with the show, The Good Place is a comedy about the after-life and what happens after we die. Ted Danson stars as after-life architect Michael, who is tasked with creating a neighborhood for humans to inhabit once they die. With the help of Siri-like embodiment of the internet Janet (D'arcy Carden), they guide four humans through the after-life – and through its various stages. Chidi (William Jackson-Harper), Eleanor (Kristen Bell), Tahani (Jamela Jamil), and Jason (Manny Jacinto) navigate their after-lives with curiosity, jokes, grace, and of course shenanigans.
The actors and directors may have just recently gotten back into the swing of things, but for the writers? It's a constant struggle to keep up with the astronomically high bar they set for themselves after each subsequent season. No spoilers here (though please feel free to check out our recaps for those), but the first season in particular features a fresh take on storytelling as well as an amazing twist that is on-par with watching the sixth sense for the first time.
In an interview earlier this year, series creator and showrunner Michael Schur put it best:
"The first two weeks of every year – except for Season 1 – have been all of the writers staring blankly at each other and then quietly getting in our cars and driving home. The idea is always to change everything and somehow still do the same show that people have been watching. So hopefully, that's what happens."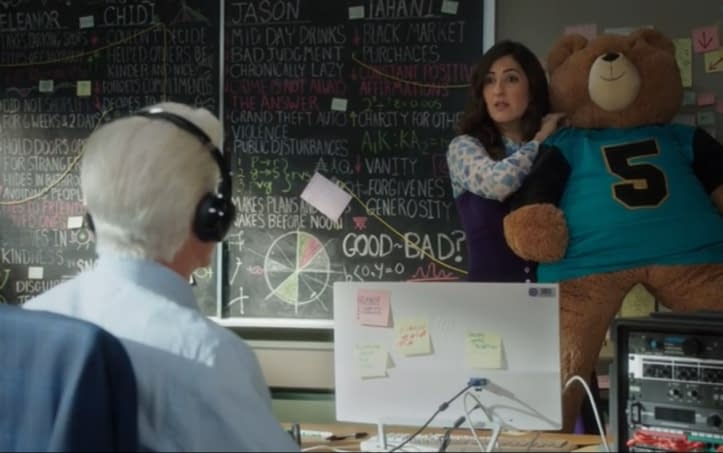 So Janet, will season four have that same spark of creative ingenuity that we've all come to know and love?
"Unclear. Conversation over."
Well. Looks like we'll just have to hold out until this fall when The Good Place returns to NBC for a slightly more helpful Janet response.