The Last of Us OG "Ellie" Ashley Johnson on S01 Finale, Bella Ramsey
Original Ellie actress Ashley Johnson on appearing in HBO's The Last of Us, Bella Ramsey, and the season finale/video game comparisons.
---
With Ashley Johnson's appearance in the season one finale of HBO's The Last of Us, the circle is now complete on the core cast from Part I, the 2013 Naughty Dog PlayStation classic. Johnson (Ellie) joined Troy Baker (Joel), Jeffrey Pierce (Tommy), and Merle Dandridge (Marlene). Only Dandridge reprised her role as Marlene on the HBO series, whereas the rest played other supporting characters, with Baker as James and Pierce as Perry. Johnson played Anna, Ellie's (Bella Ramsey) mother, who is introduced in a flashback. The actress, who voiced the character in both games, spoke with The Hollywood Reporter about her appearance in the episode "Look for the Light," Ramsey's performance as Ellie, and more. The following contains spoilers for the episode.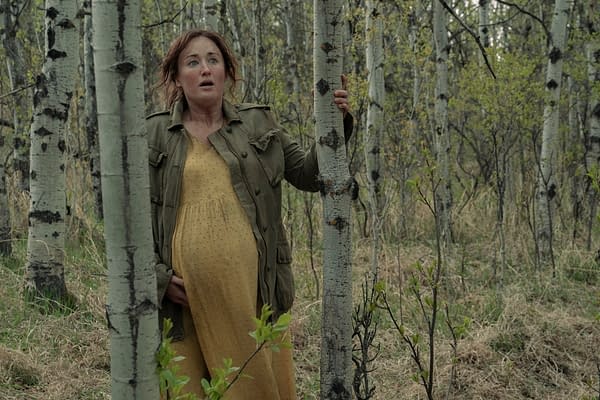 The Last of Us Game Ellie Giving Birth to TV Ellie
Johnson recalled getting pitched as Anna. "I got a text from Neil [Druckmann], and he said, 'Hey, Craig [Mazin] and I were talking, and would you like to play Ellie's mother?' And I just burst into tears. Of course, I would love to. It's a shock because when video game adaptations move to film or TV, generally, the voice actors or motion capture actors aren't usually brought along to be part of that project. So I was just shocked; it's not the norm. Being able to still be a part of this story and this world and to also be the first character that fights for this character to live means the world."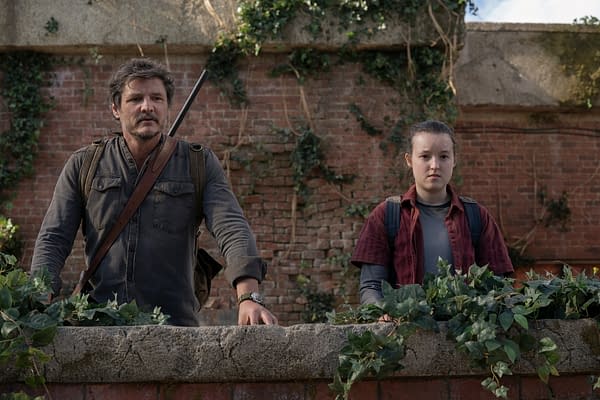 Upon meeting her TV counterpart, Johnson said the creators had specific plans for Ramsey, "They didn't want them to see any parts of the game because they wanted them to be able to bring their own thing to it," she said. "I think they might have actually watched some secretly. But also, I want them to have the space to be able to put their own imprint on it. I first met Bella on set, and she's Ellie come to life from the game. She has the essence of Ellie. She has the strength. I instantly felt a connection with her because we both care so much about this character. I don't feel like anybody else could play this part as well as her because so much of her already is Ellie."
As far as why Ellie's immune to the Cordyceps plague, the games never answer why, but Johnson has her own take. "I had theories. But it wasn't the important part of the story," she said. "So much of the focus was on the connection of these two people finding family in this terrible world. It's not lost on me the layers of being able to play Ellie's mother and be the one to literally give birth and bring her into the world." As Anna is fighting to conceive Ellie on her own, the mother was bitten by an infected in the process. "For being such an intense scene, it was incredibly fun," she explained. "And the stuntwoman, Kelsey Andrews, who played the Clicker was terrifying. And being able to do scenes with Merle [Dandridge] and having that reconnection from the scenes we did in the game. Just being on set and seeing the Clickers in person and having all the prosthetics, it was a really fun time shooting this."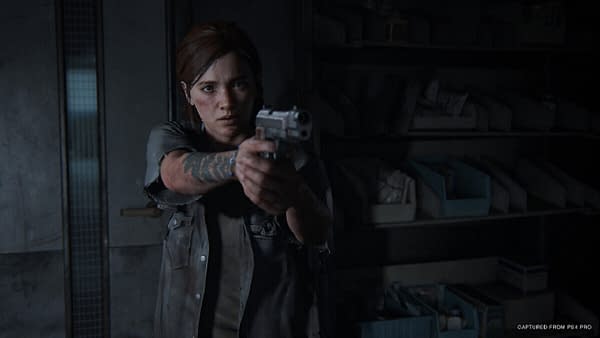 Johnson had nothing but high marks for Ramsey. "It's surreal. But because Troy and Neil and I have been a part of it for so long and because there were different versions trying to be made to put on the screen, we were always like, 'Is it really going to happen?' And then when I finally saw the first episode, I was like, 'OK, this is real officially, this has been made into a show,'" she said. "Of course, it's strange to see characters you love played by somebody else. But I feel like with Bella and Pedro [Pascal], I feel like they've elevated the characters. They've brought their own imprint, and I'm so glad that they've had the space to make it their own and play the characters how they see them. I'm so blown away by Bella, I think she's absolutely incredible. I think this would have been hard if it was someone that was not great."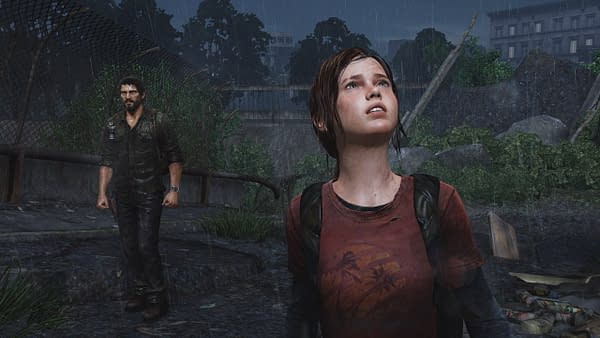 For more, including Johnson's favorite moment from Ramsey Ellie, her biggest surprise watching the series, how seeing the season finale played out on the series felt different than the game, and comments from Mazin & Druckmann, you can check out the complete interview here.