The Last of Us: OG "Joel" Actor Troy Baker on Pedro Pascal, HBO Series
The Last of Us star Troy Baker on his video game legacy as Joel, what Pedro Pascal brings to the role, joining the HBO series, and more.
---
When creators Craig Mazin and Naughty Dog visionary Neil Druckmann were able to get their TV adaptation of The Last of Us greenlit by HBO, they set out to tell the kind of complete story the original 2013 PlayStation game never could while also honoring the source material. Part of that, as a nod to fans of the games, was casting some of the original voice actors to the 2023 adaptation, including Troy Baker, Ashley Johnson, Jeffrey Pierce, and Merle Dandridge, who played the core characters in Joel, Ellie, Tommy, and Marlene in both games. Baker spoke to Variety about playing James, an associate of David (Scott Shepherd), which was originally voiced by (Reuben Langdon) in the 2013 game. The following contains spoilers for the episode "When We Are in Need."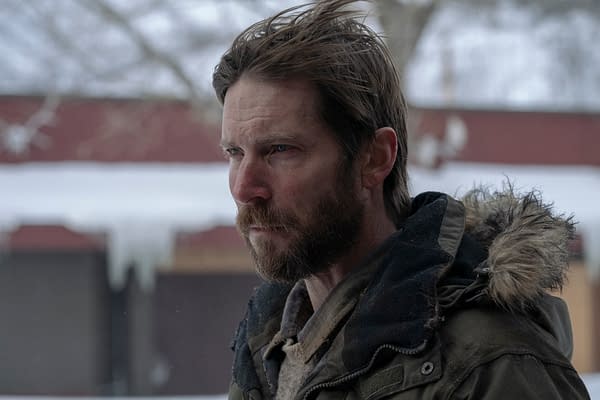 How Joining HBO's "The Last of Us" Turned Better Than Expected for Baker
Dandridge is the only game actor to reprise her role as Marlene while Johnson plays Anna, Ellie's (Bella Ramsey) mother, and Pierce plays Perry, a militia member and original character to the HBO series. Before Baker found out he was cast for the HBO series, he had his initial doubts. "Neil and [co-showrunner Craig Mazin] had been incredibly gracious. It was an unexpected surprise. And I've been graciously welcomed now to the table of this extended family that we now have," he recalled. "Neil came to me like, 'Dude, we've got a role for you' I'm like, 'No shit!' He said, 'Dude, you get to play James!' And I'm like, 'Oh my God, dude…who is James?' And it was like, 'Oh, it's buddy boy! Gotcha, gotcha, gotcha.'" The actor also embraced his status as The Last of Us franchise ambassador, answering a Q&A for HBO.
James is David's right hand, similar to what Perry was to Kathleen (Melanie Lynskey). "I thought I was gonna get a walk-on role. And then I got the script, and I was like, 'Oh, there's meat here,'" Baker said. "Pardon the pun. I got this opportunity to challenge myself. I've gotten very adept at walking onto a performance capture stage and acting inside of that environment, boxing in that ring if you will. This is something that, while I've done on-camera before, it still is like, how does this translate? Can I do this? And I was lovingly guided through not only by Neil and Craig, but everybody on our cast, everyone in our crew that just worked so hard for this."
Flipping the script, Baker had his own spin on James despite his group's status as cannibals. "For me, the challenge was apparent: I don't want to play a villain. So how do I make this guy not a villain? And to me, we're all the heroes of our own story," he said. "To me, we're experiencing James' story. 'The Last of Us' is the story of James. It's a very short-lived story! So what I wanted to do was find some level of truth to him and empathy. And if I can make you care about him a little bit, that makes you hate him even more."
Another difference on set was that Baker sees Pedro Pascal in his role on the HBO series as his Joel is protecting Ramsey's Ellie as opposed to acting opposite Johnson. "That was probably my biggest challenge, not being in protector mode for Ellie. Here's what's so cool about Bella [Ramsey]: From my perspective, I've had such a dear relationship with Ashley Johnson and with the character of Ellie for so long that I naturally want to assume that role," he said. "What Bella quickly teaches you, especially in this episode, is that there's absolutely no protection needed. Both Bella and Ellie are incredibly fierce, adept, talented, and powerful people. That's the threat that James sees. He's a pragmatist."
Baker also sees James and Ellie as opposites. "[James] wants to be David's right-hand man because he recognizes that David is the devil. It's better to be the right hand of the devil than on the wrong side of him," he said. "Here comes Ellie, who is clearly capable, resourceful, and brilliant. That's something that James is not. More importantly, as David says, Ellie has a violent heart. That's something that James does not have — if you look, he will shoot the horse to stop Ellie from going further, but when it comes to shooting and killing her, he can't do it. And that's not because David said, 'Don't kill the girl.' It's because he can't bring himself to kill somebody.
For more, including Baker discussing his death scene, how he contrasts Pascal's Joel, changes, and the future of the character as it relates to the series as it enters Part II, you can check the rest of the interview here. The season finale of The Last of Us airs on March 12 on HBO.