Posted in: HBO, Review, TV | Tagged: ASL, Bella Ramsey, craig mazin, HBO, Melanie Lynskey, Pedro Pascal, Review, the last of us
---
The Last of Us Season 1 Ep. 5 Finds a Rebel Without a Cause: Review
HBO's The Last of Us delivers an action-packed episode that will please game fans, with powerful performances anchored by Johnson & Woodard.
---
The latest arc on HBO's The Last of Us is that Joel (Pedro Pascal) and Ellie (Bella Ramsey) run into a militarized Kansas City where local rebels overtook the government agency FEDRA's control and its leader Kathleen (Melanie Lynskey) is doing everything she can to overturn the entire city to find her alleged brother's murderer in Henry (Lamar Johnson). The previous episode, "Please Hold to My Hand," ends with Joel and Ellie taking refuge and finally meeting with Henry and his younger brother Sam (Keivonn Woodard), who ambush them at gunpoint. The following contains minor spoilers for the episode "Endure and Survive," which aired on February 10th to not conflict with Sunday's Super Bowl.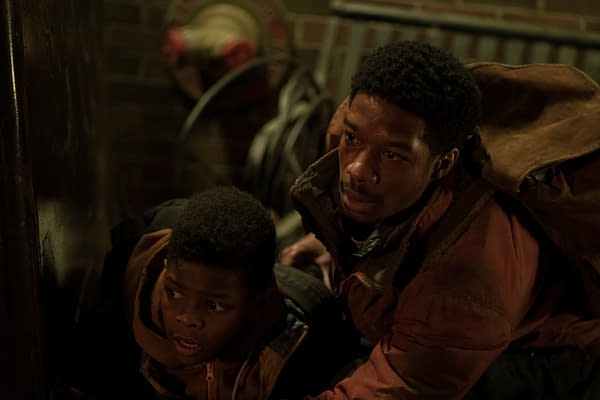 As Ellie wakes Joel, the two parties exchange pleasantries and come to an understanding about their motives, eventually diffusing the tense situation, unlike in the game where Joel and Ellie enter an apartment while fleeing militia and overcome Henry's ambush in a scrum. Another dramatic change is Sam is deaf and communicates with Henry in sign language. Aside from largely being mute, Sam communicates via Magic Slate which allows the user to write and erase by lifting the plastic screen. As anyone who has seen how far morals stretch in the zombie apocalypse genre, especially on The Walking Dead, Henry's admitted to things he's not proud of, similar to Joel.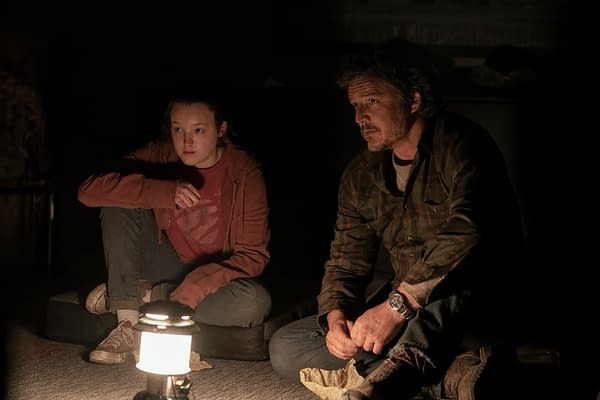 We also get to see some assorted game recreations and, as the trailer reveals, the debut of the bloater, the rare result of an infested being allowed to fester after a long period of time and mass accumulates to become a hulking beast. For that craving-infested action of the videogame, this is about as indulgent as it gets, and I'm certain most won't be disappointed. Some other deviations would be nice, but I realize we only have five more episodes to finish the events of the first game, and there are still places to go. Directed by Jeremy Webb and written by creator Craig Mazin, as both did the previous episode, "Endure and Survive," serves as a satisfying conclusion to the arc as the adventurers embark on the next leg of their journey. The Last of Us airs Sundays on HBO.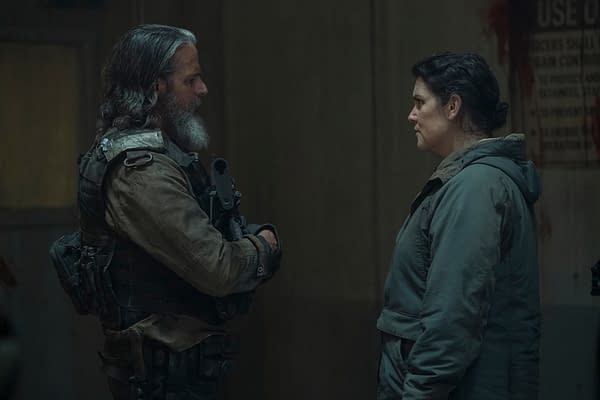 A Look at HBO's The Last of Us
Based on the critically acclaimed video game developed by Naughty Dog exclusively for the PlayStation platforms, the story takes place twenty years after modern civilization has been destroyed. Joel (Pascal), a hardened survivor, is hired to smuggle Ellie (Ramsey), a 14-year-old girl, out of an oppressive quarantine zone to the Fireflies, a cure-searching organization. What starts as a small job soon becomes a brutal, heartbreaking journey as they both traverse across the U.S. & depend on each other for survival.
Joining Pascal and Ramsey are Gabriel Luna (Tommy, Joel's younger brother), Nico Parker (Sarah), Merle Dandridge (resistance leader Marlene), Jeffrey Pierce (Perry), Anna Torv (Tess), Nick Offerman (Bill), Murray Bartlett (Frank), and Storm Reid (Riley Abel). Lamar Johnson & Keivonn Woodard have also joined the cast, with Graham Greene & Elaine Miles set to guest star as characters original to the series (and not the video game). In addition, video game franchise voice actors Ashley Johnson & Troy Baker (Ellie & Joel in The Last of Us and The Last of Us Part II video games) will also be appearing in the series.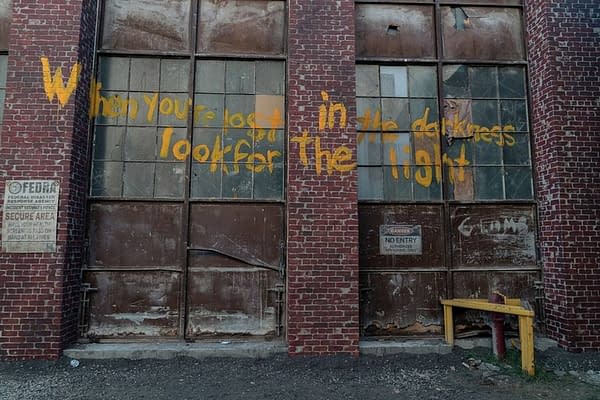 Written by Mazin and Druckmann with Kantemir Balagov (Beanpole, Closeness) directing the pilot, the series is set to be executive produced by Carolyn Strauss (Chernobyl, Game of Thrones), Naughty Dog's Evan Wells, PlayStation Productions' Asad Qizilbash & Carter Swan, Mazin, and Druckmann. The series is a co-production with Sony Pictures Television, with PlayStation Productions, Word Games, and Naughty Dog producing. Academy Award nominee Jasmila Žbanić (Quo vadis, Aida) and Ali Abbasi (Border) join pilot-director Balagov in the director's chair.
The Last of Us Season 1 Episode 5 "Endure and Survive"
---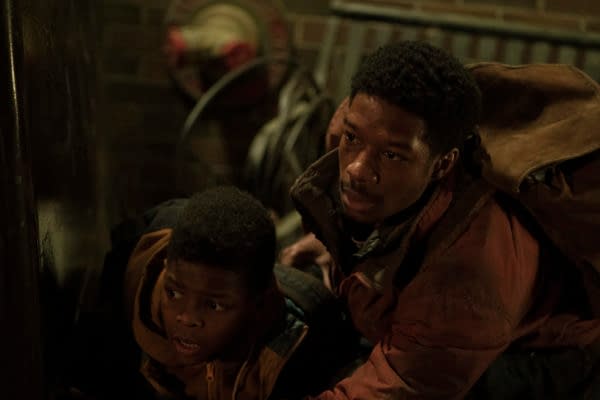 ---
Director Jeremy Webb and writer/creator Craig Mazin deliver another strong follow-up at a pivotal moment in The Last of Us game for the HBO series. Lamar Johnson and Keivonn Woodard make the most of their on-screen time as Henry and Sam, complimenting leads in Pedro Pascal and Bella Ramsey's Joel and Ellie, while Melanie Lynskey proved to be as cold as she is calculating as Kathleen.
Credits
---
---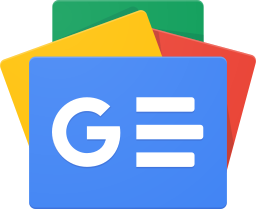 Stay up-to-date and support the site by following Bleeding Cool on Google News today!