There are only 2 episodes left for the 4th season of SYFY's The Magicians, and the writers of the show kind of threw me for a loop. And I absolutely love it when that happens!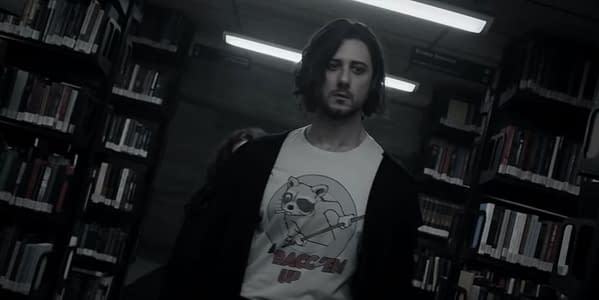 The entire fourth season has focused on the Monster of Blackspire Castle (Hale Appleman), which has possessed the body of Eliot, and is using the Brakebills crew to track down the remains of an ancient, indestructible god.
We were led to believe that the Monster was trying to rebuild its own body, destroyed by an ancient order of Librarians that eventually became gods in their own right.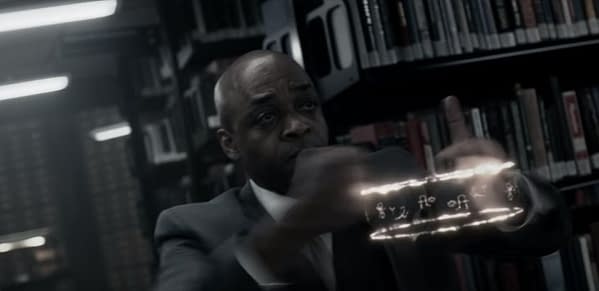 It turns out that the Monster was trying to bring his sister back, a being so dangerous that the Library had her destroyed.
So, here's where the writers got me. One of the sub-plots had Julia (Stella Maeve) trying to find out what she is now that she has lost her divine powers. She's not a god any longer, but she's indestructible, and possibly immortal. I was all but certain that the finale would be a confrontation between the Monster's sister and a newly juiced-up Julia.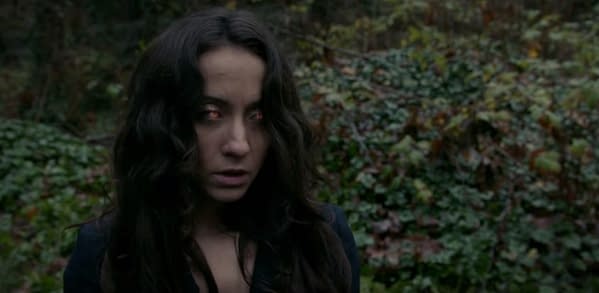 Nah, I was soooo wrong. The Monster tried to infuse his sister's soul into the body of a dying woman. That's not working so well, since the body itself isn't strong enough to hold her essence.
So, the Monster took Julia.
Oh, hell. Everyone's going to die now.
Check out this quick little ditty from "The Secret Sea", which airs Wednesday, April 10th on SYFY:
This is terrible timing for everyone involved, with Quintin (Jason Ralph) and Alice (Olivia Taylor Dudley) realizing they might have a thing for each other after all; Margo (Summer Bishil) realizing that Josh (Trevor Einhorn) is more than a boy-toy; and Penny 23 (Arjun Gupta) and the suddenly gone Julia thinking about making a legitimate go at things.
No happiness for you kids, sorry. This is The Magicians, after all.

SYFY's The Magicians stars Jason Ralph, Stella Maeve, Olivia Taylor Dudley, Hale Appleman, Arjun Gupta, Summer Bishil, Rick Worthy, Jade Tailor, Brittany Curran, and Trevor Einhorn. The series' fourth season is executive produced by John McNamara, Sera Gamble, Chris Fisher, Henry Alonso Myers; and Groundswell Productions' Michael London and Janice Williams
Enjoyed this article? Share it!