The Night Manager: Hiddleston Series Gets Seasons 2 & 3 Green Light
The Night Manager, the hit adaptation of John le Carré's spy novel starring Tom Hiddleston, is getting Seasons 2 & 3 from the BBC & Amazon.
---
Looks like The Night Manager, the 2016 hit miniseries from John le Carré's spy novel, will be getting not just a second but a third season. The BBC and Amazon's Prime Video are planning to continue the adventures of Jonathan Pine, played by Tom Hiddleston. Deadline reported that Season Two will be filming under the codename Steelworks later this year in London and South America. The Night Manager sequel has yet to be formally greenlit by Amazon and the BBC, but insiders said that it is set to receive a two-season order.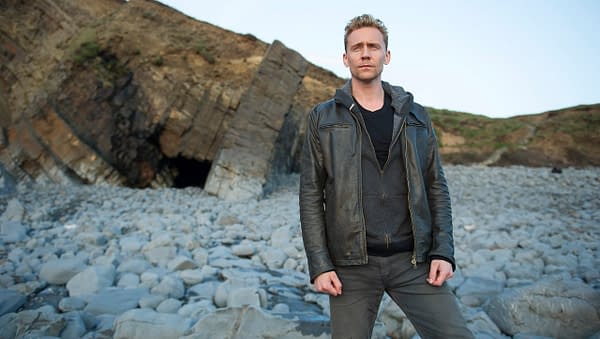 David Farr, who wrote the miniseries, will return to write Season Two. The original miniseries followed Pine, the night manager of a luxury Cairo hotel and former British soldier with a White Knight complex who is recruited by the manager of a Foreign Office taskforce to infiltrate arms dealer Richard Roper's (Hugh Laurie) inner circle to get the dirt on him and rescue Roper's wife played by Elizabeth Debicki as the quintessential Hitchcock Blonde and damsel-in-distress. Susanne Blier directed the miniseries, which also starred Olivia Colman, Tom Hollander and David Harewood as the spies running Pine. The series won two Emmys and three Golden Globes.
The Night Manager was one of the top-rated UK dramas of that year, aired on AMC in the U.S. and started a trend of le Carré adaptations from production company The Ink Factory, which is run by le Carré's sons Simon and Stephen Cornwell, including The Little Drummer Girl starring Florence Pugh and Alexander Skaarsgard. It was such a hit that it spawned rumours of Tom Hiddleston's candidacy for the next James Bond, and talk of a second season. Now the new season is purportedly set in the present day. After all, the show didn't kill off any of the main cast, with Hugh Laurie's arms dealer Richard Roper being taken away by the Syrians at the end of Season one. In season two, Hiddleston's Pine is informed that Roper is dead two years later, and he has to face up to a new, even more deadly challenge. Presumably this is not the Multiverse and Kang coming to mess up everyone's day.