The Rookie, Star Trek: Picard Star Annie Wersching Passes Away, Age 45
Annie Wersching (The Rookie, Star Trek: Picard, Timeless) has passed away at age 45, with a GoFundMe created to aid Wersching's children.
---
Some heartbreaking news to report, with word that actress Annie Wersching (Bosch, Timeless, Star Trek: Picard, The Rookie, The Last of Us) has passed away of cancer. With the 45-year-old actress' passing confirmed by her publicist, Wersching was first diagnosed in 2020 but continued to work for the next three years. The actress is survived by her three children, Freddie, Ozzie & Archie, and her husband, Stephen Full. "There is a cavernous hole in the soul of this family today. But she left us the tools to fill it. She found wonder in the simplest moment. She didn't require music to dance. She taught us not to wait for adventure to find you. 'Go find it. It's everywhere.' And find it we shall," Full said in a released statement. "As I drove our boys, the true loves of her life, down the winding driveway and street, she would yell BYE! until we were out of earshot and into the world. I can still hear it ringing. Bye my Buddie. 'I love you little family…'"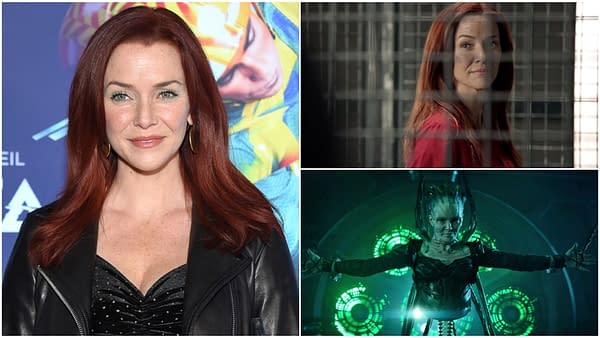 "Heartbreaking. Annie was so kind, brilliant, full of life. She was my secret weapon; I cast her in every show I made, was looking for her part in [The Boys]. I'll always regret not working with her one more time. Love to her family, help if you can," Timeless creator Eric Kripke wrote in a tweet shortly after the news hit:
Wersching's The Rookie co-star Eric Winter and others also shared a link to a GoFundMe that's been started to raise funds for Wersching's children. You can head on over here to learn more and donate- and here's a look at Winter's tweet sharing the link: