Posted in: Review, streaming, TV | Tagged: chinese science fiction, Liu Cixin, TenCent, The Three-Body Problem
---
The Three-Body Problem Ep 28 Review Part 1: Answers to the Crime Drama
There's much to talk about in The Three-Body Problem E28, we split our review into two, first with revelations about the alien invasion cult.
---
We're approaching the endgame of The Three-Body Problem now with just three episodes to go. Episode twenty-eight is really two different chapters of the story with completely different tones. There's so much to discuss that we're splitting our review into two parts. It's practically two half-hour episodes put together. The first part wraps up the whole history of Science Grandma Ye Wen Jie and how she became the spiritual leader of an alien invasion-worshipping cult.

Last episode, we finally got the full story of how the Earth Trisolaran Organisation was formed by two traumatized people: Ye Wen Jie (Chen Jia), who was betrayed and brutalized by the Cultural Revolution, and Mike Evans (Kenan Heppe), who was horrified to discover the luxurious life he was born in was paid for by the oil industry that destroyed habitats and drove to extinction the wildlife he loved. The ETO became split into Ye's faction, which hopes the Trisolarans will be benevolent colonisers who redeem humanity, and Evans' faction, who commit murder and terrorism to set up their invasion, hoping they'll just kill all humans. Science Grandma Ye sent the signal to their world forty years ago, and the Trisolarans are already on their way. The war has already begun.
The Three-Body Problem's Long Game
Science Grandma Ye Wen Jie tells General Chang that the Trisolarans have built massive ships that can travel at one-tenth the speed of light and already started for Earth forty years ago. They're four light years away, and they're going to take at least four hundred and fifty years to reach Earth. That's because one-tenth the speed of light is only their maximum speed, and they can't fly constantly at it. They need to slow down and refuel before they can speed up again. Their ships need to find and burn antimatter between jumps. That means Earth has about four hundred and fifty years to get its act together and prepare to fight.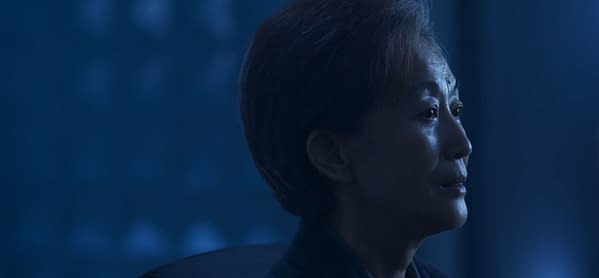 There's only one problem. The Trisolarans fired off two molecules that have already reached Earth. Their purpose is to freeze further advancement of human science, so they can't mount a proper defense when the Trisolarans arrive. How is that supposed to work? Science Grandma doesn't know, and that's why they need to get all the intelligence Mike Evans hoarded when he took over receiving signals from the Trisolarans.
This revelation leads physicist and Yang Dong's fiancé Ding Yi to storm out of the meeting in disgust. Wang Miao (Edward Zhang) follows him to commiserate. Does Ding Yi know something they don't? He doesn't, but he has a nagging theory at the back of his head: how did the Trisolarans think just two molecules were enough to sabotage human science? What if the two molecules are really something much bigger and more dangerous folded into something that tiny? Think of a spent cigarette filter unrolled: its real size is bigger than that.
We really should give the show's director Yang Lei and the cinematographer a shout-out for the many stylish and artful shots, especially during the quiet moments of the show. They elevate the feel to an HBO-style prestige drama instead of the usual hastily and brightly lit soaps.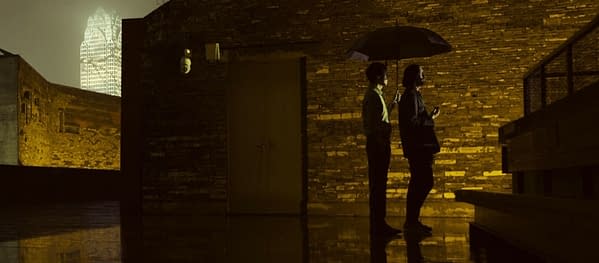 The Answer to Yang Dong's Death
Wang Miao asks to talk to Ye Wen Jie again because there's one last question she needs to answer: why did her daughter Yang Dong die? When her experiment at the particle accelerator failed, she was prepared to give up her career as a physicist and live as a normal wife. What changed? Ye Wen Jie reveals that Yang Dong came across her mother's notes about the Trisolarans on the files she forgot to delete on her computer. Yang Dong killed herself out of trauma and grief that first, she lost the world of science, and second that her mother, who raised her to believe in Science, had betrayed her, Science, and all of humanity. She's another victim of intergenerational trauma from the Cultural Revolution.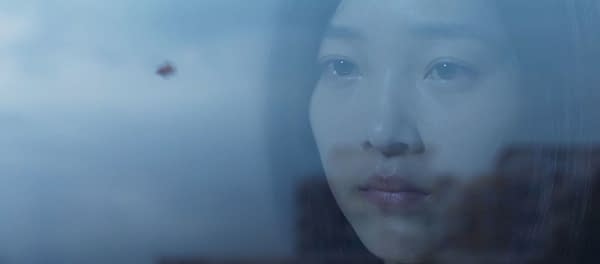 Liu Cixin's novel seemed to drop this reason for Yang Dong's suicide, sticking to the pulpy notion that physicists were committing suicide because they discovered that "Physics doesn't exist" when in real life, scientists would be more excited to test and research that bombshell even deeper. Screenwriter Tian Liang Liang's script brings back the mystery of Yang Dong's death to give it a more nuanced, emotional reason without even mentioning that Yang Dong was on the autism spectrum as she was in the book, which would have also further explained her suicide. The television version of The Three-Body Problem goes deeper with the emotional fallout of Yang Dong's death. A mother has caused her daughter's death, a scientist has lost both his fundamental beliefs and the woman he loves, and an empathetic admirer and admirer of her work (Wang Miao) are faced with her loss and the discovery of the full story.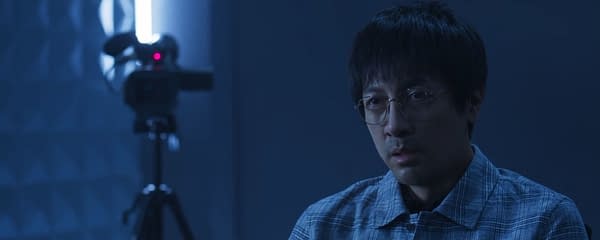 This is also the conclusion of Science Grandma's maternal relationship with Wang Miao. Shi Qiang and Xu Bing Bing may be investigating the ETO and the deaths, but it's Wang Miao who uncovers the answers by just talking to Ye Wen Jie. It's Wang Miao and Ye Wen Jie's rapport, grounded by Edward Zhang's chemistry with Chen Jia, that lends the story its emotional core. The recurring themes of obsession, betrayal, grief, and loss that were implicit in the book become more explicit in the TV series and give it more nuance than the dry hard science exposition that dominates the book.
In Part two of our review of this episode, we talk about how everyone's favourite loose-cannon cop, Shi Qiang (Yu He Wei), totally owns the story.
---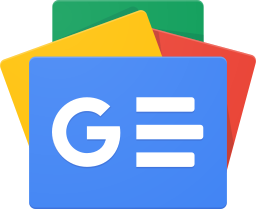 Stay up-to-date and support the site by following Bleeding Cool on Google News today!