'The Tick' Season 2: Brendan Hines, Valorie Curry, Scott Speiser Talk Superian, Dot, and Overkill [INTERVIEW]
Amazon Prime's The Tick is now storming its through its second hilarious season… and it doesn't look like The Tick (Peter Serafinowicz) or Arthur (Griffin Newman) are going to have an easier of a time sticking that "sweet superhero landing" than they did last season. Now that Superian has been unwittingly proven a fraud, Overkill has promised not to kill, and Dot has discovered she may have some blossoming super powers what can we expect from the crazy mind of creator Ben Edlund as his hit series rounds second?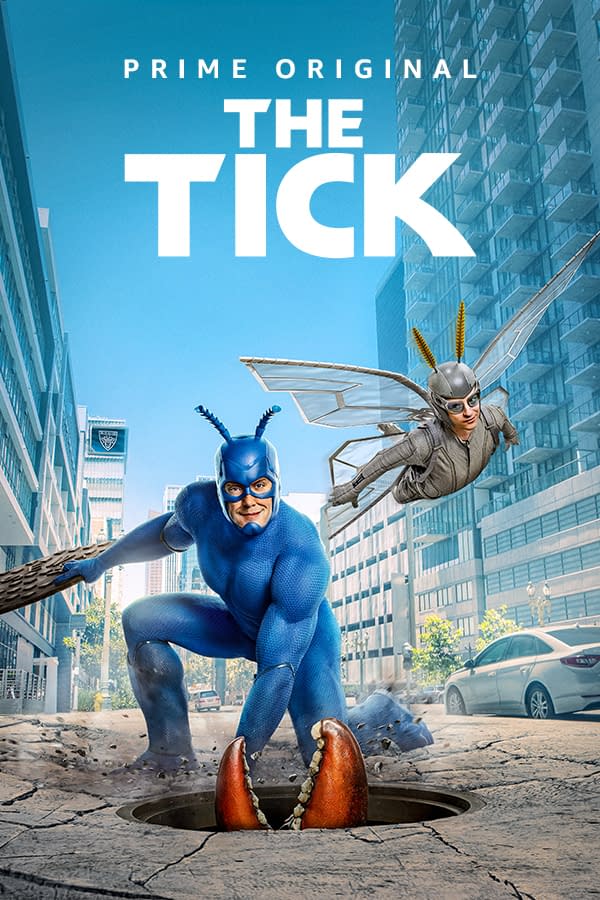 At WonderCon 2019, Brendan Hines (Scandal, Suits), Valorie Curry (Veronica Mars, The Following), and Scott Speiser (The Young and the Restless, Hot Hot Los Angeles) sat down to chat with Bleeding Cool about their satirical look at the superhero genre in the second season of The Tick.
After getting cozy and a brief rundown of characters to look forward to, the cast start by telling us what we can expect from each of their characters this season.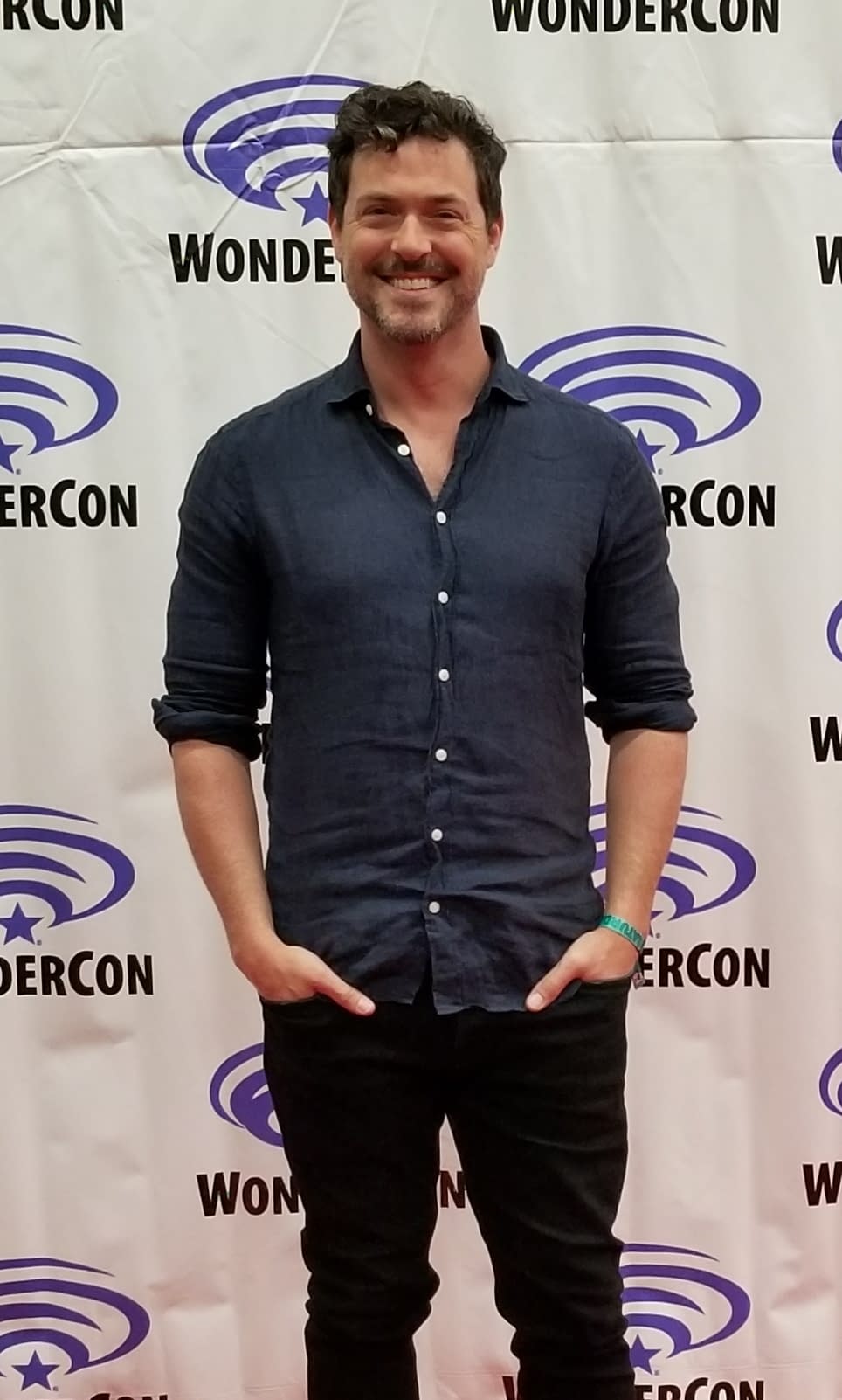 Hines was asked about Superian's arc this season. Does he find himself in a bit of funk? Is it something he can find his way back out of?
"Humanity is in a funk, at me. They are mad at me. A lot of people on social media are having the audacity to put "thumbs downs" on pictures of Superian, and he's finally just seeing what social media is, and he goes into a bit of a shame spiral because of it. Basically (he) goes into indefinite retirement and starts wondering around, feeling sorry for himself and causing havoc. … There is some self discovery for Superian. He's going on a bit of a walk about."
While Hines wasn't willing to offer any teases on where that ends up, he did offer this:
"I can't tease , but I'll tell you one thing. It ends up in a really interesting place for season three. Which is what I am really excited about. The way that Superian's arc, where we leave it, is an incredible beginning to what season three is going to be."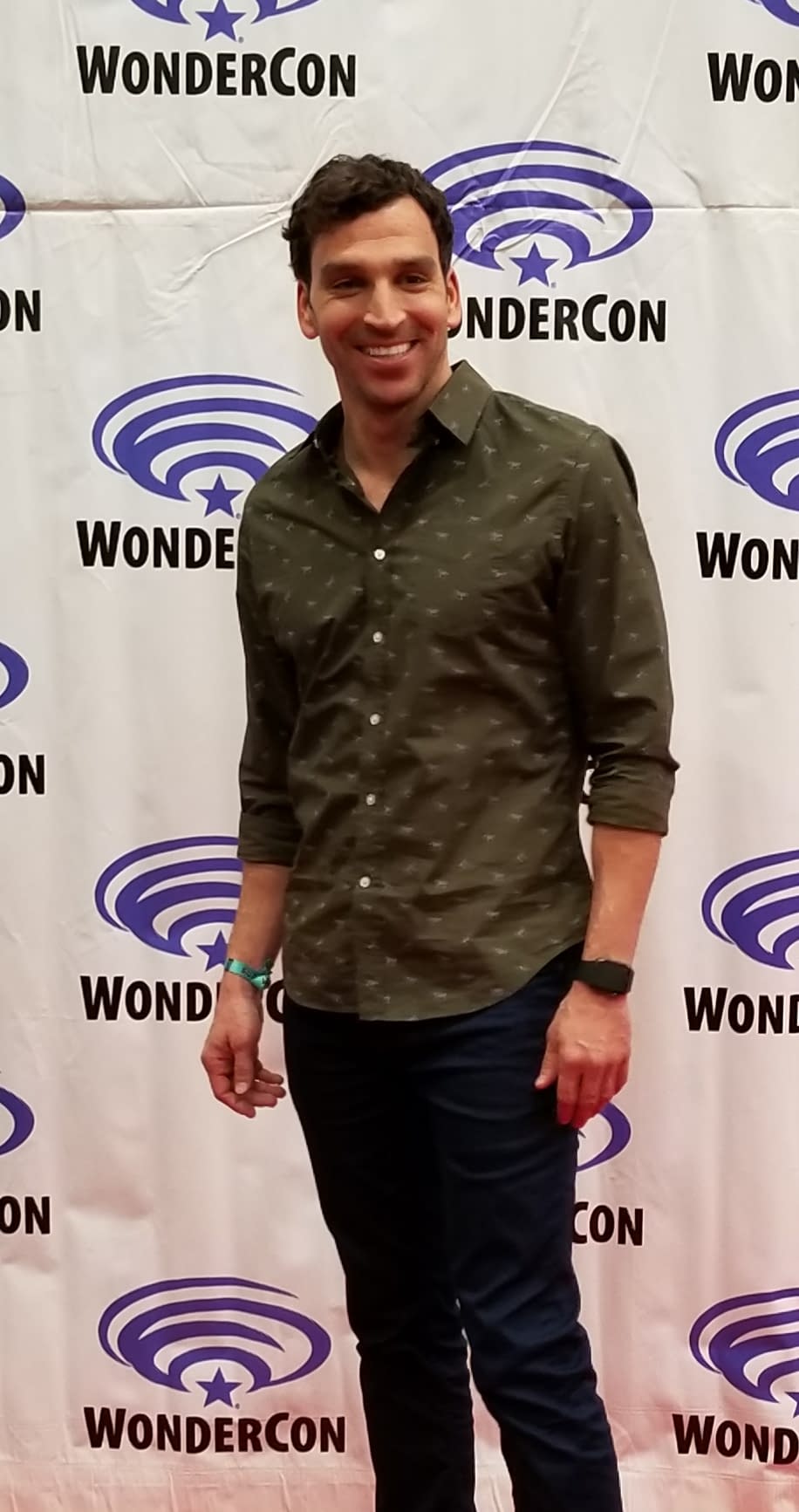 Now that he's looking to change his approach, both Speiser and Curry promise viewers a different side to Overkill:
Speiser: He's got a new mission. It relates a little bit to his past. I don't know if I can talk much about that.

Curry: We get to see a little bit of where overkill actually came from and who he was before he became Overkill.

Speiser: There is an aspect of that, a character from that, inspires the next mission. Which, he doesn't take that mission alone. He's got a partner in crime. [motioning to Valorie] You get to see him finding a way to work with other people. Which he's not used to doing, he doesn't really like doing that, and now he's forced to do that.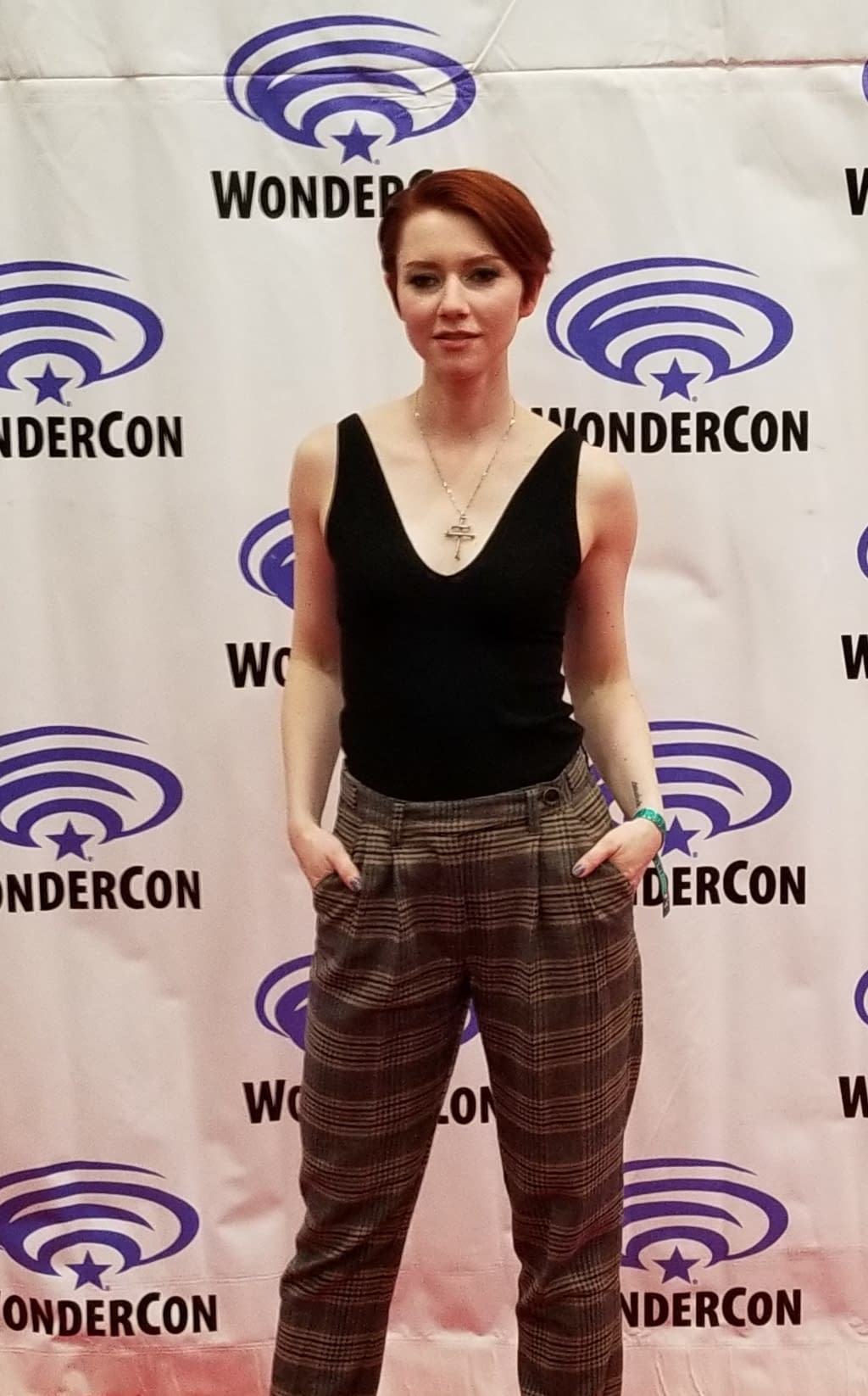 For Curry, Dot's potential superpowers really differentiates her personal journey this season in comparison to the first and serves as a strong metaphor for Dot's growth as a person:
"Dot's arc in this second season is a vast departure from the first season, and I think in a way it is sort of her hero's call. The way that she responds to that. It is kind of thrust upon her and she doesn't have a guide the way that Arthur does in season one. Kind of guided, spirit guided-ish, but also that influence.

The potential power is also this kind of metaphor for her finding herself. Because she spent so many years bypassing her own experience and her own trauma, by taking care of other people. Now that she can't do that, she is not needed to do that, she is kind of left alone with herself to see what's there. That's really exciting. It's exciting because she is now pursuing her own meaning, and there is also room for there to be friction, with Arthur, with the family, when she stop performing the role that she always has. It doesn't necessary go super smooth."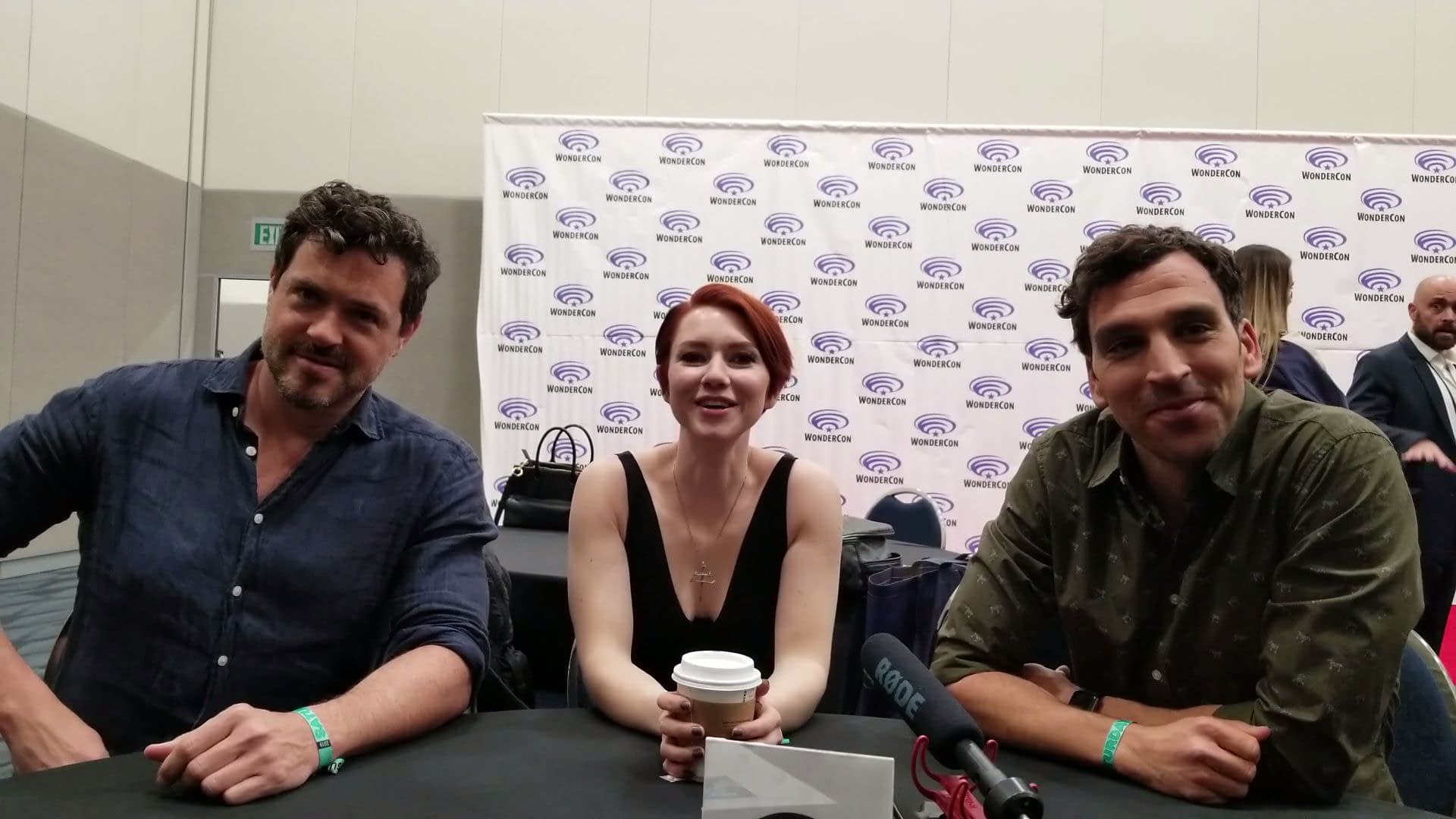 So personally, what is it about the second season of The Tick that should get viewers the most excited?
Speiser: You actually get to see a little more vulnerability from Overkill. You learn a little about his past, and how he got to where he is…. In general, I think the level of ridiculousness that this show gets to, and the ideas that come out of Ben's head are just magnificent. I was saying earlier that I read them, sometimes, in the script and say that's totally insane. I laugh out loud, and say "That's totally insane. That's never going to happen." And then, it's happening.

Curry: I'm really excited that Dot gets to kick some ass this season. Like, literally. It was really fun. Before we even started shooting it was something that Ben [Edlund] wanted o be part of her repertoire , so I got to start training. Doing fight training had to do mostly Caw Mcgraw. And I got to do a little fighting on the show. I held my own, she can hold her own, hanging out with these guys. It was really, really fun and it looks really cool from everything that I have seen. I am excited to see that. It is action hero dreams come true.

Hines: We have such a big cast this year and I am really just excited for everybody's performance. From the original cast, to all of the new characters on the show, everyone is so, so good- John Hodgman [Agent Dr. Hobbes], Marc Kudisch [Ty Rathbone], Cle [Bennet] is so funny as Sage the Supernumerary, Steven Ogg [Flexon]. Everybody is just great. We have an incredible cast. Also we had some great directors, I thought, this year. More than half of which were women.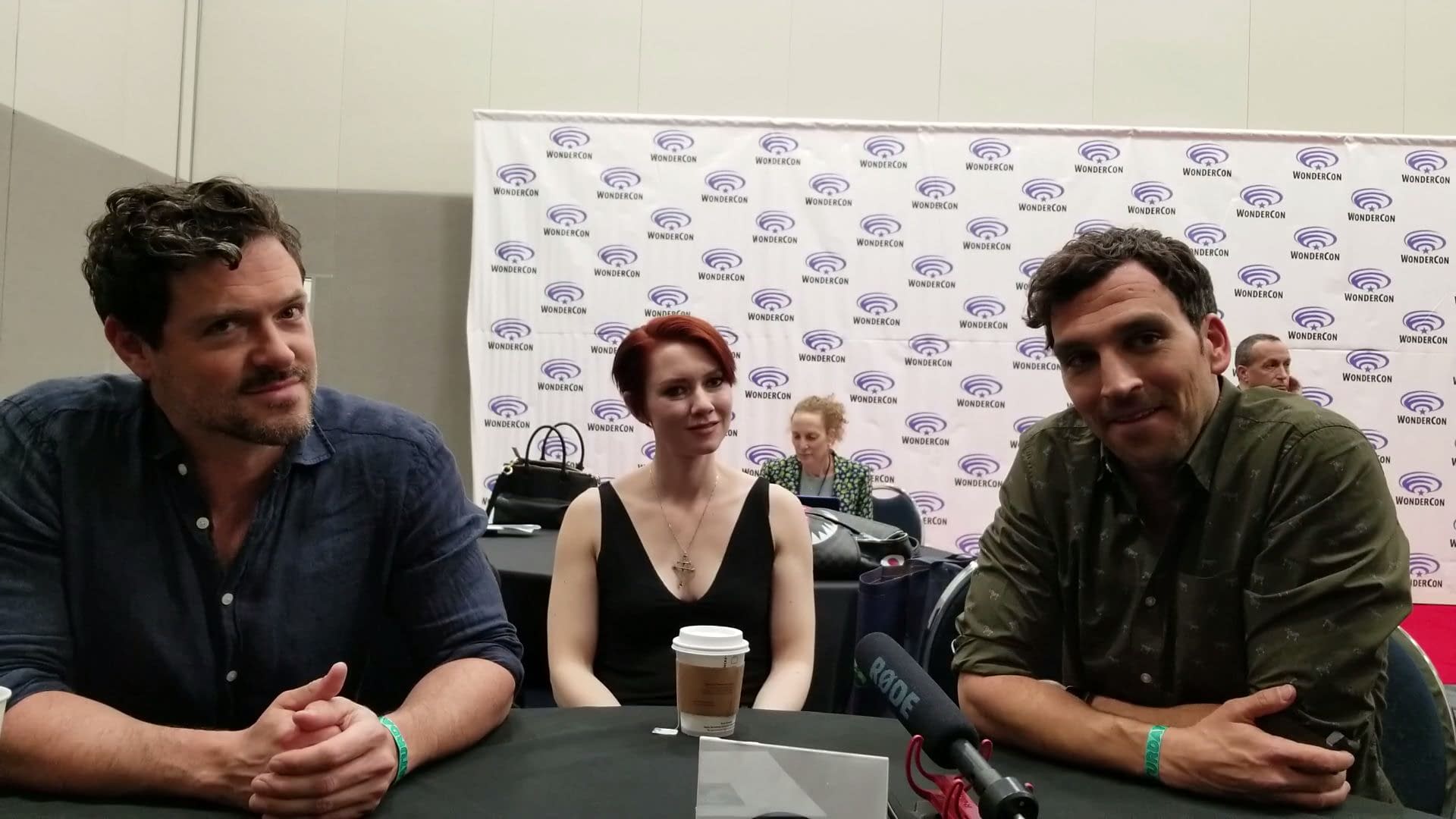 You can watch the whole conversation here. "The Terrific Trio" also talk about the new heroes and characters we can expect for this season, how interesting it is for superheros to be be worried about their social media image, the evolution of everyone's costume, Superian's "Destructo Eyes", Hines' "Face Thicket", and how Speiser manages to hide in ceiling corners for so long.
The second season of The Tick is currently streaming on Amazon Prime.