The Venture Bros.: The Complete Series Arrives This June: Details
Set to release this June, here's what you need to know about getting a digital or physical copy of The Venture Bros.: The Complete Series.
---
With work underway on Jackson Publick's & Doc Hammer's The Venture Bros. series-ending long-form special/film, we have some great news to pass along for those of you looking to own the complete series, either physically or digitally – or both. On June 20th, Warner Bros. Home Entertainment will release The Venture Bros.: The Complete Series, which is set to include all 82 episodes as well as all of the previously-released special features. If you're looking for the set digitally, the price is retailing at $79.99. But if you're looking to get your hands on a copy that you can hold & display, the DVD box set will go for $134.99 (or $129.99 Canadian). Unfortunately, we didn't see any intel on a Blu-ray release.
Premiering on August 7, 2004, and running for seven seasons, the animated series featured a talented voice cast that included James Urbaniak as Dr. Thaddeus "Rusty" Venture, series co-creator Christopher McCulloch as Hank, Michael Sinterniklaas as Dean Venture, Patrick Warburton as Brock Samson, and Paul Boocock as Dr. Venture's deceased father, Dr. Jonas. Now, here's a look at the official artwork for the collection (followed by a look at the official overview).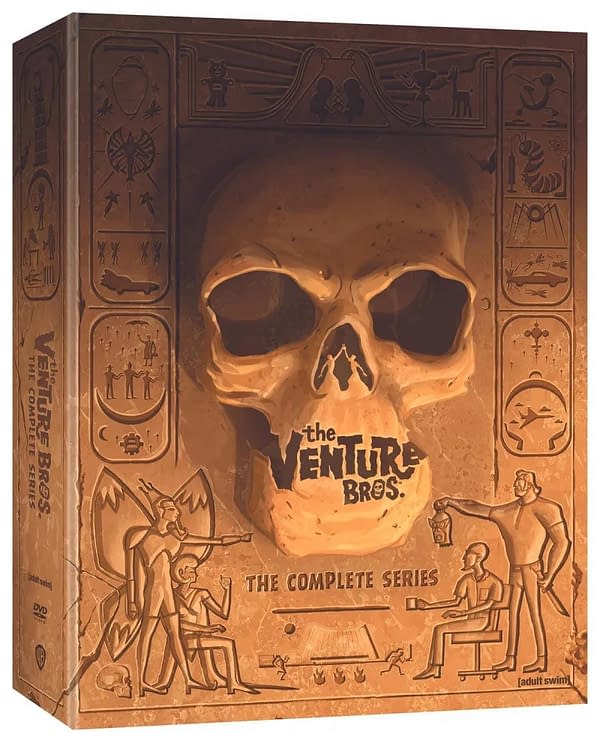 For the first time in the history of the world, every single episode of "The Venture Bros." ever created! Stuffed full of your favorite evil nemeses, and larger-than-life heroes, plus a few smaller-than-life ones. It's never not a great time to watch your favorite episode from any season, followed by any other episode from any other season. From "Dia de los Dangerous" to "The Saphrax Protocol," it's all in one place!
The long-form special/film focuses on Doc's latest invention and if it will either bankrupt the Ventures or launch them to new heights. Meanwhile, Hank searches for himself, Dean searches for Hank, The Monarch searches for answers, and a mysterious woman from their pasts threatens to bring their entire world crashing down on them. Here's a look back at Urbaniak's tweet just before the end of 2021 confirming that he had wrapped recording (along with a look at the Skype session he was having with Publick and a half-peek at the script):
---
---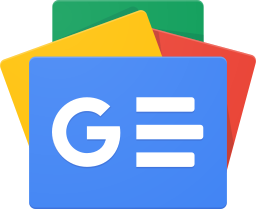 Stay up-to-date and support the site by following Bleeding Cool on Google News today!