"The Walking Dead" Season 10 "Stalker": Beta's "Breakout" Offer Is One Gamma Can't Refuse [EXCLUSIVE PREVIEW]
AMC's The Walking Dead kicked off our return to "The Whisperers War" in grand, deadly, and dramatic ways with midseason opener "Squeeze" (check out our full review here), and the intensity levels look to keep shooting towards a Spinal Tap-loving "11" with this week's episode "Stalker".
With Carol's (Melissa McBride) "Alpha obsession" catching Connie (Lauren Ridloff) and Magna (Nadia Hilker) in its crossfire, and Negan (Jeffrey Dean Morgan) Netflix-n-chillin' (minus the streaming service, plus the socks and walker mask) with Alpha (Samantha Morton), our eyeballs turn towards Beta (Ryan Hurst) and the mission he was sent on by Alpha: bring Gamma (Thora Birch) back to camp.
So next stop, Alexandria… and as we're about to see in the following exclusive preview clip from AMC, Gamma realizes that her "Breakout" is less a rescue and more a "green mile" walk back to Alpha's blade:
"The Walking Dead" season 10, episode 10 "Stalker": The group must defend Alexandria from a threatening outside force.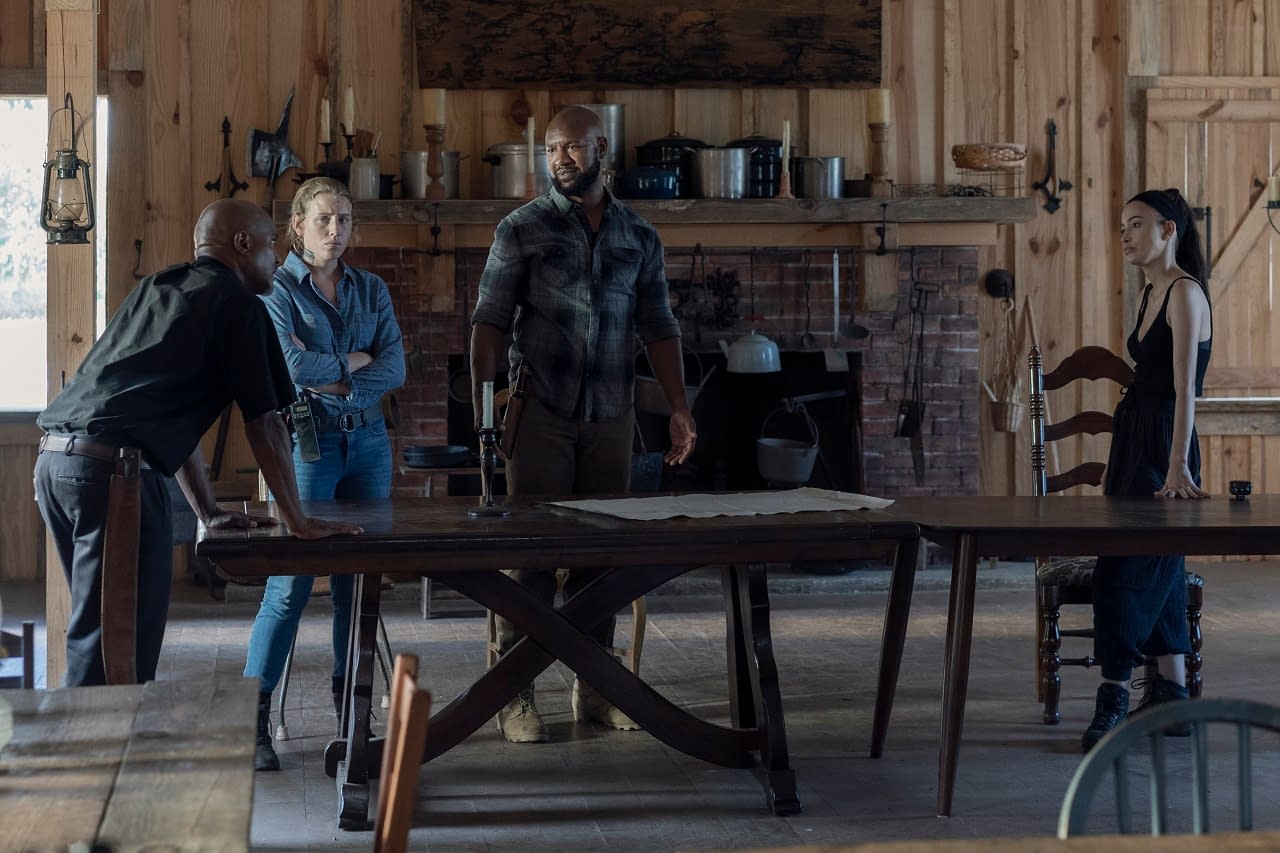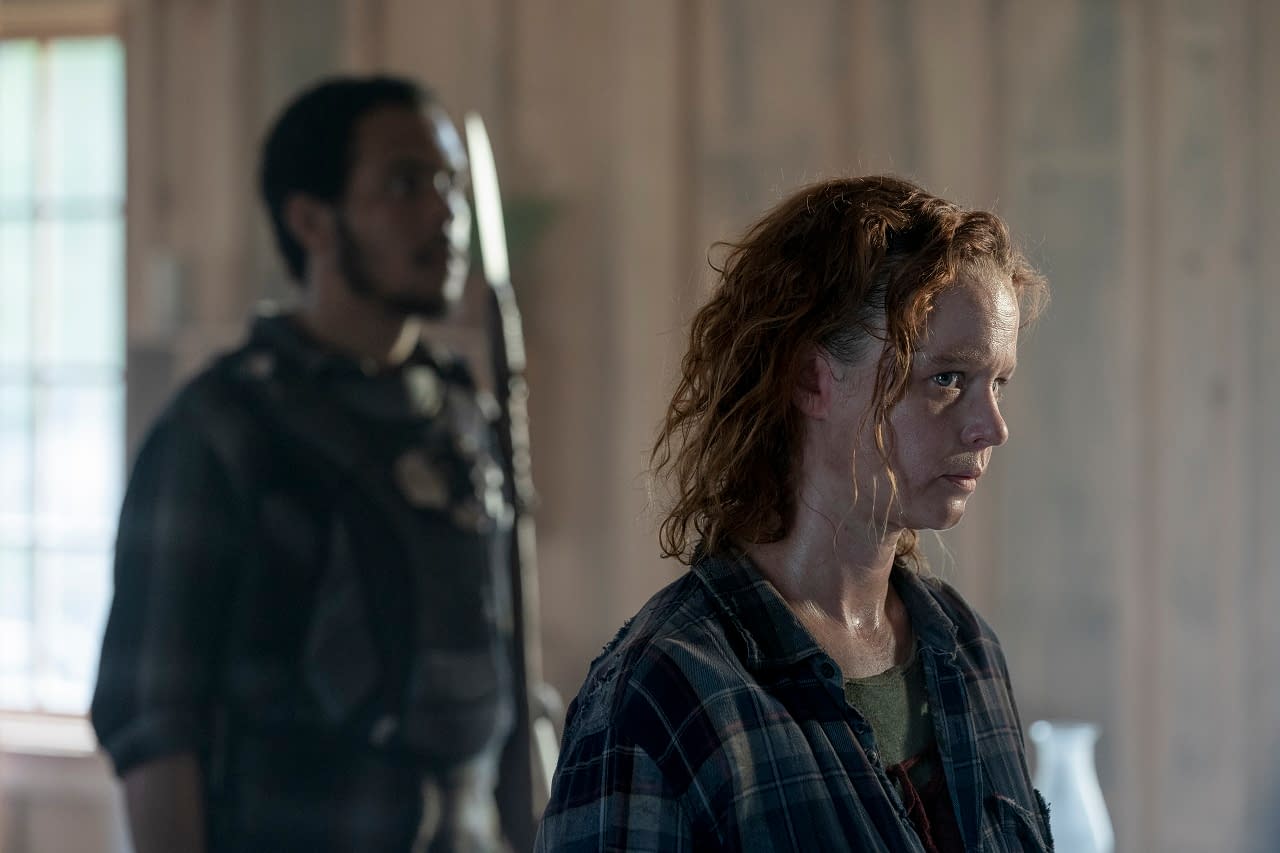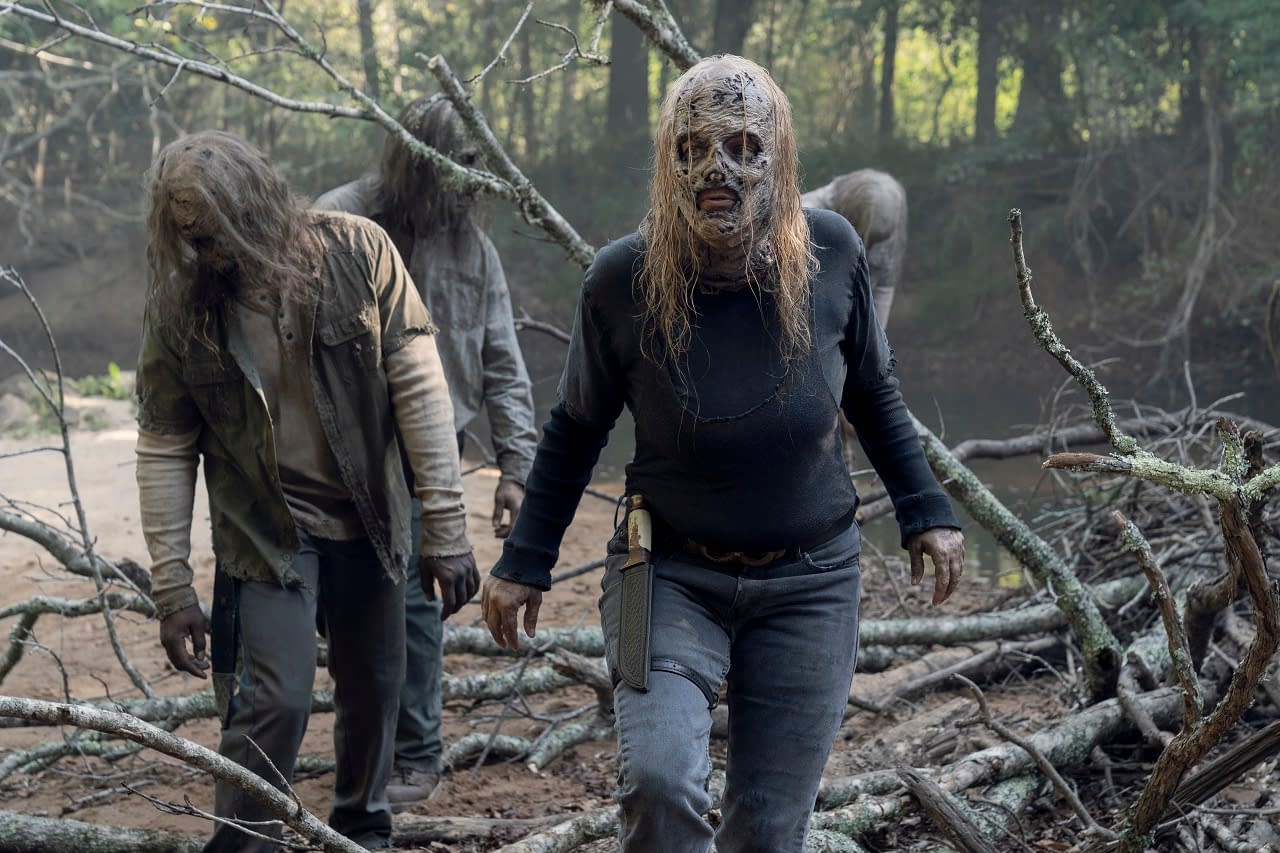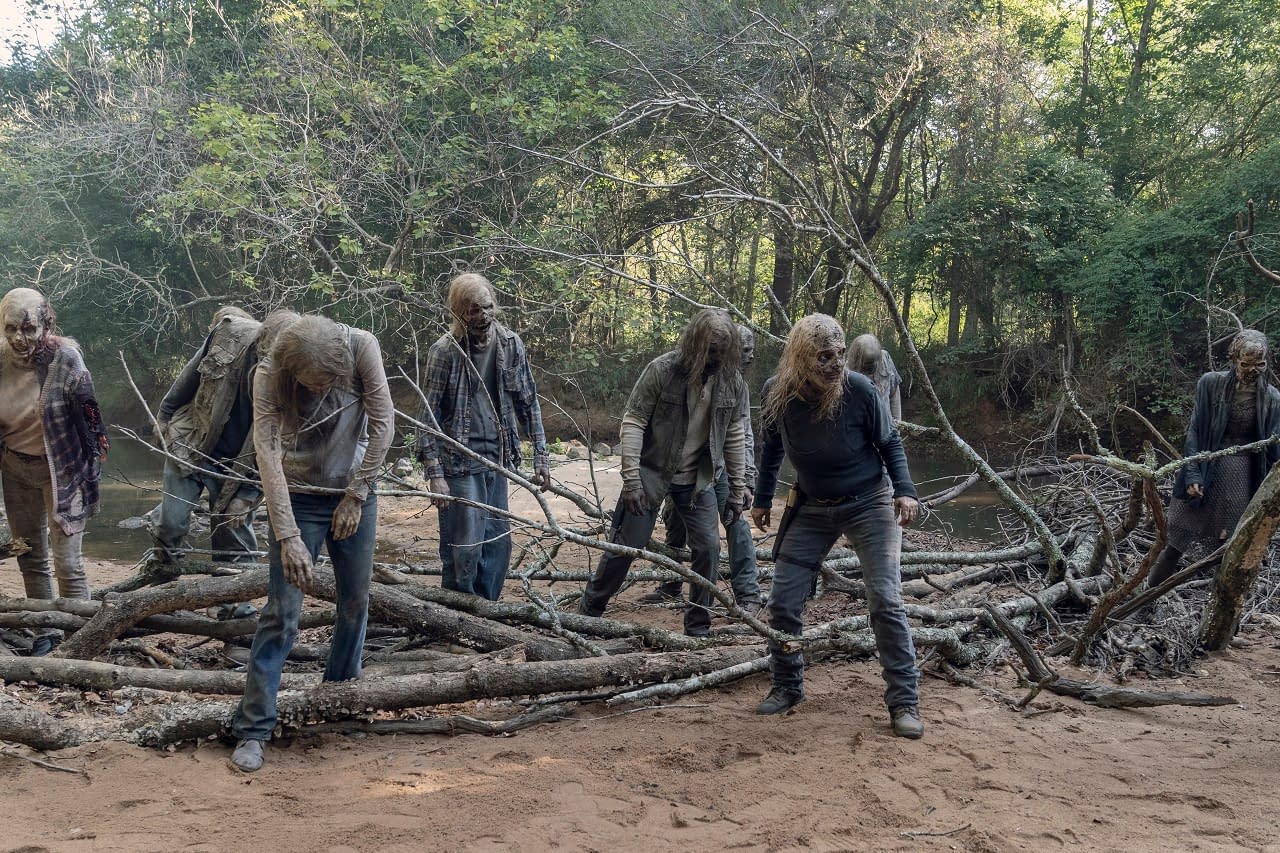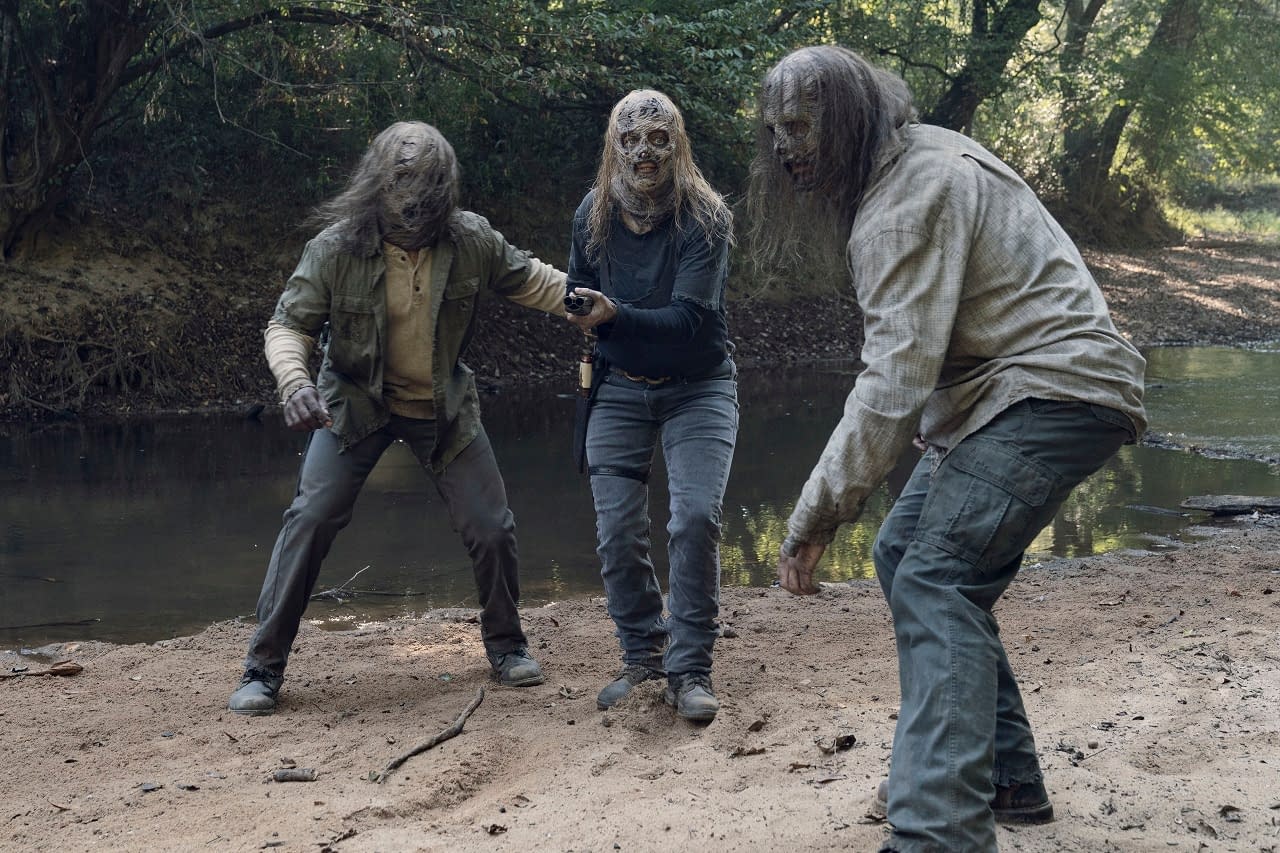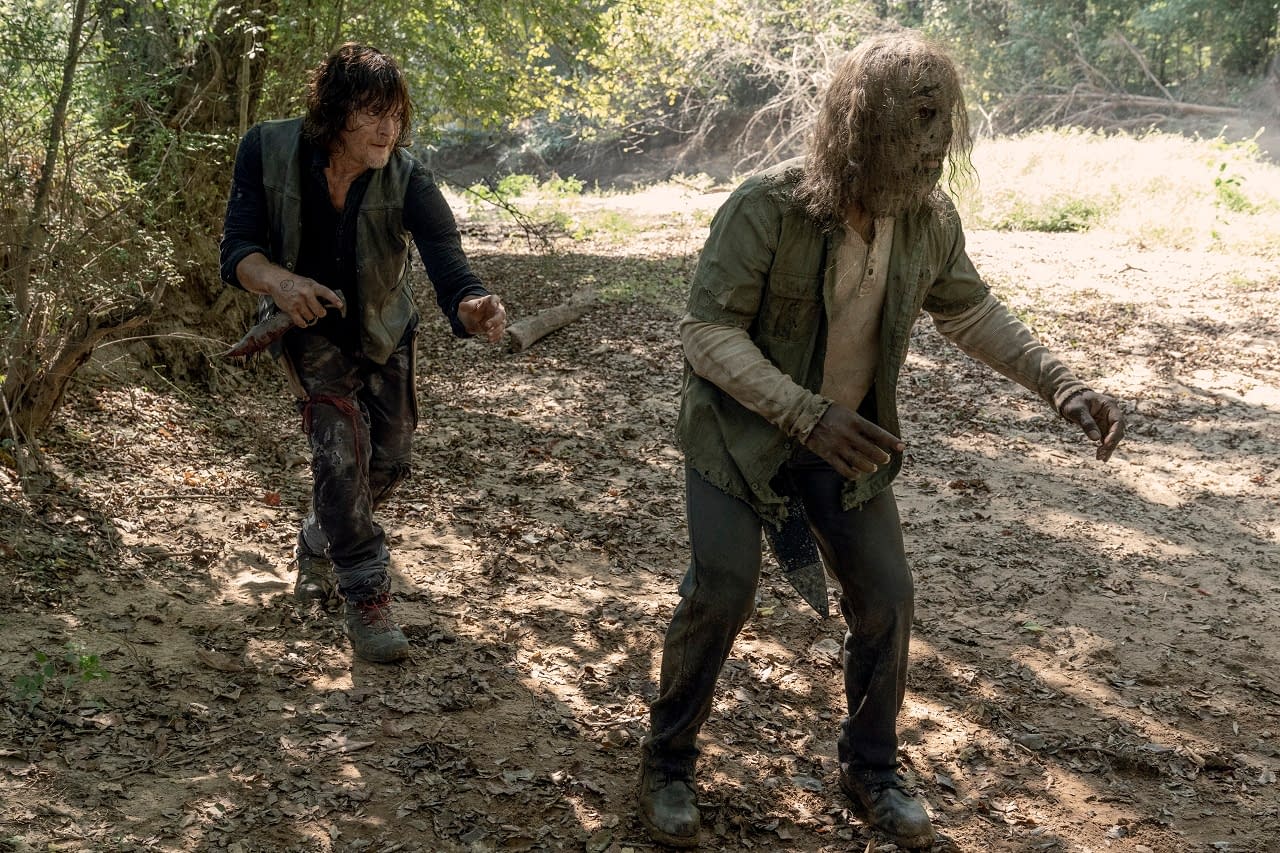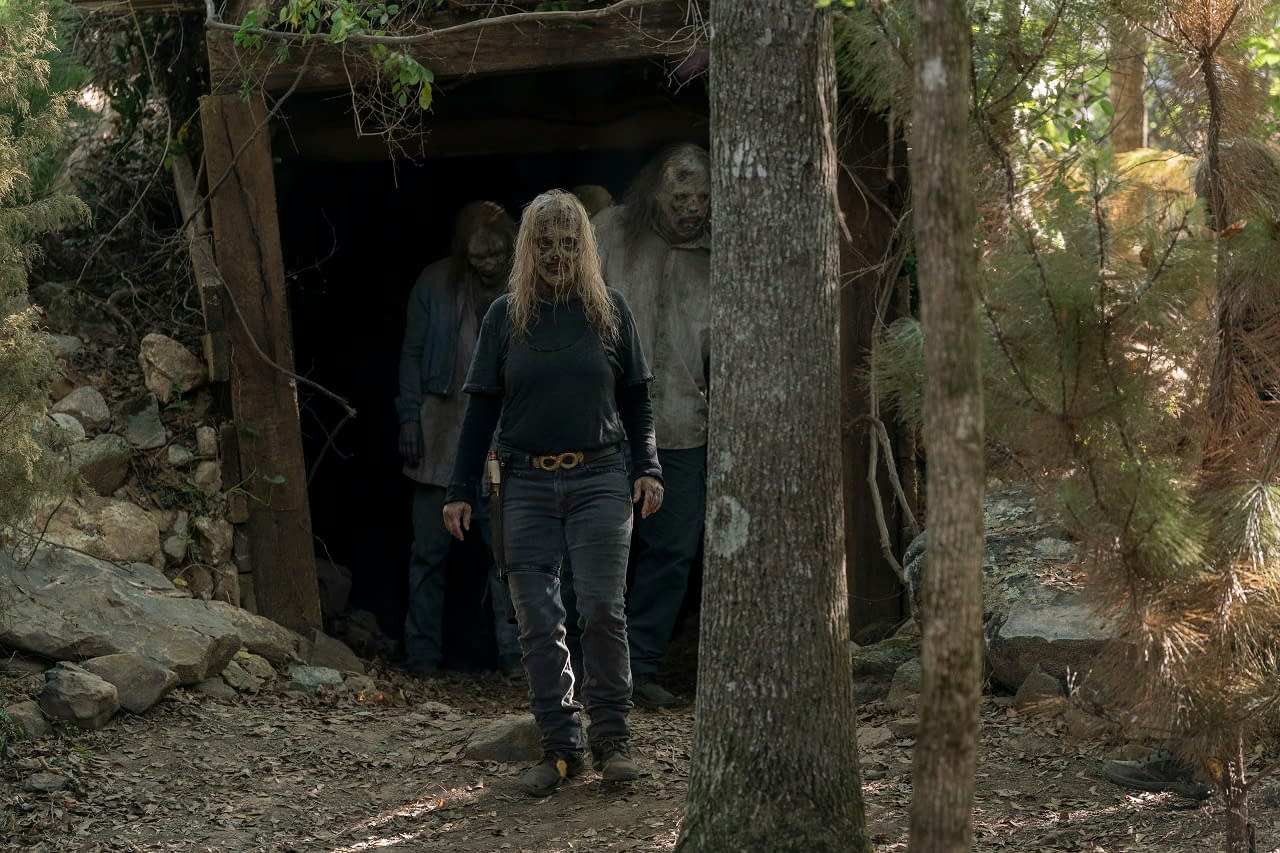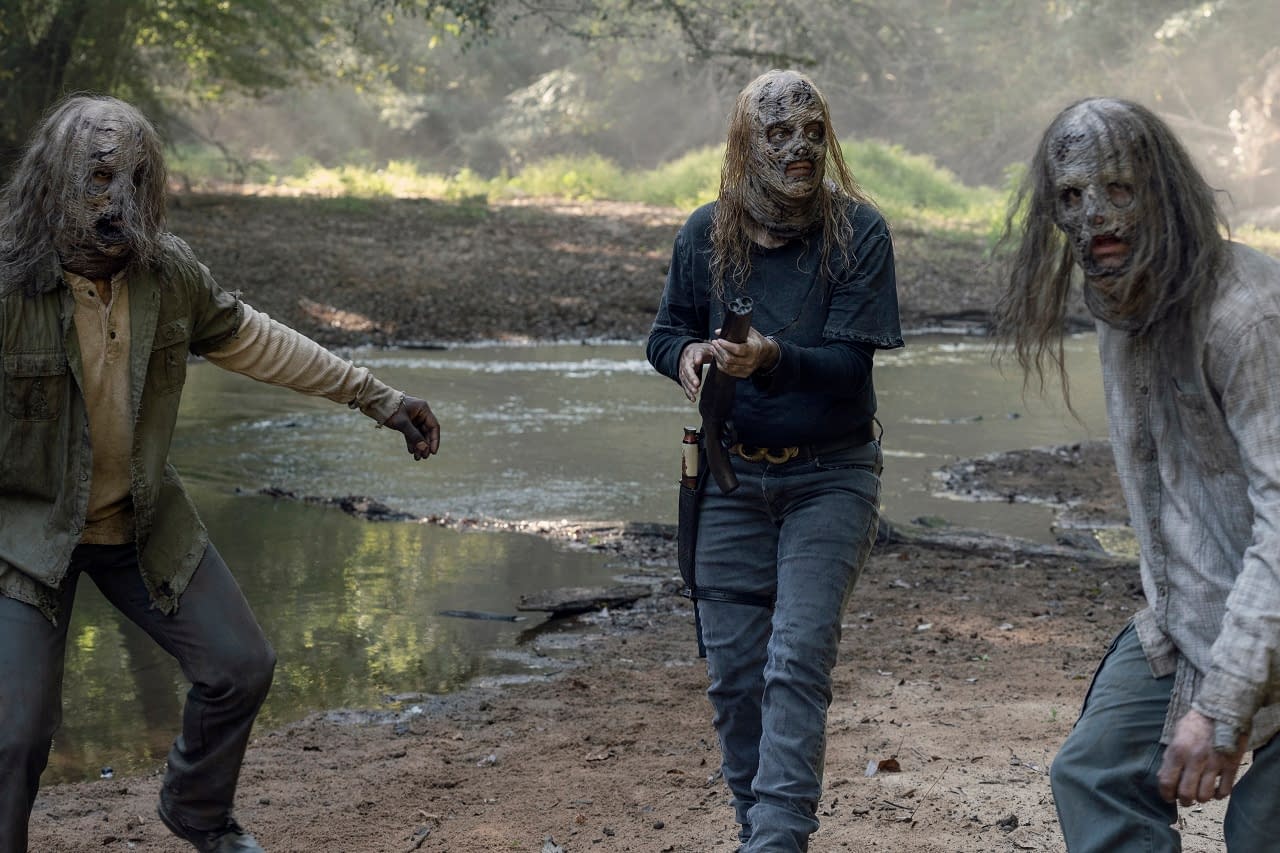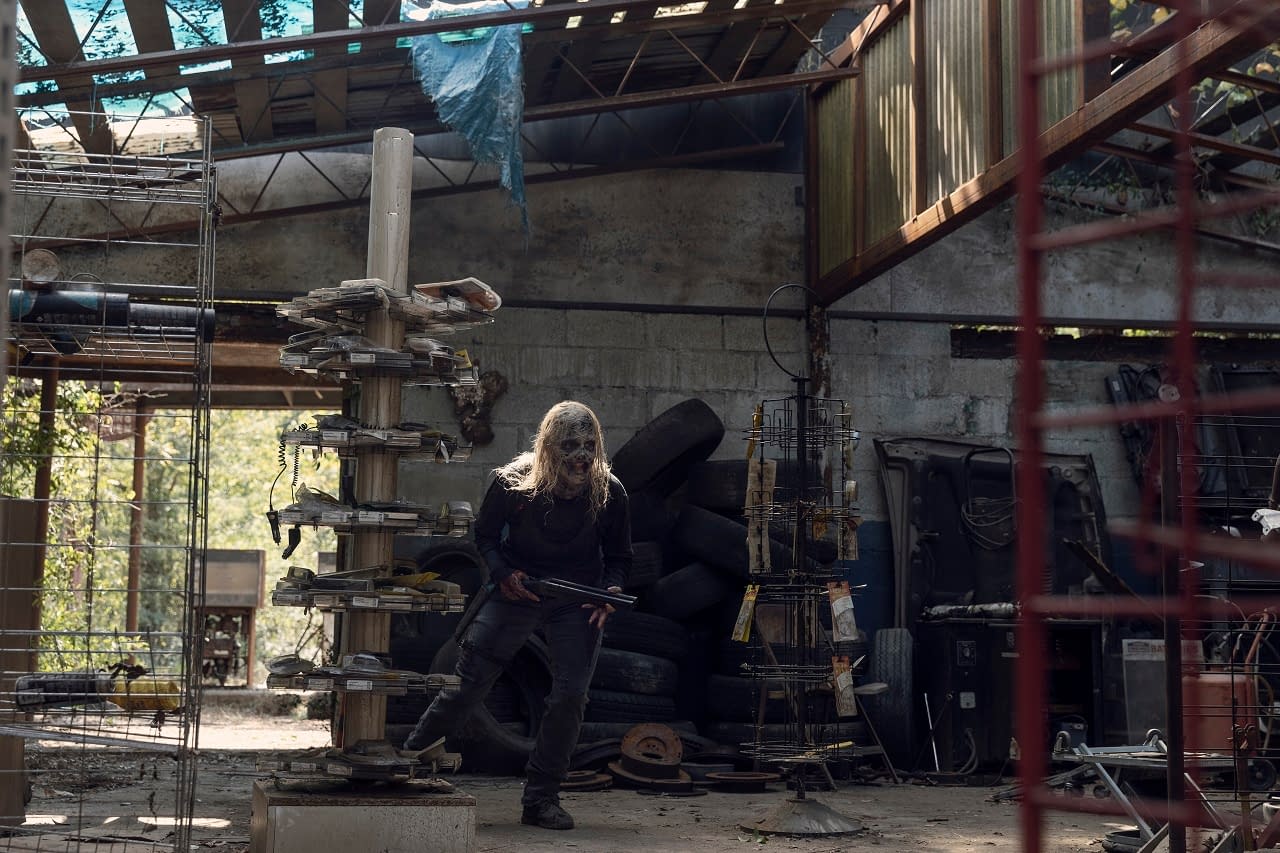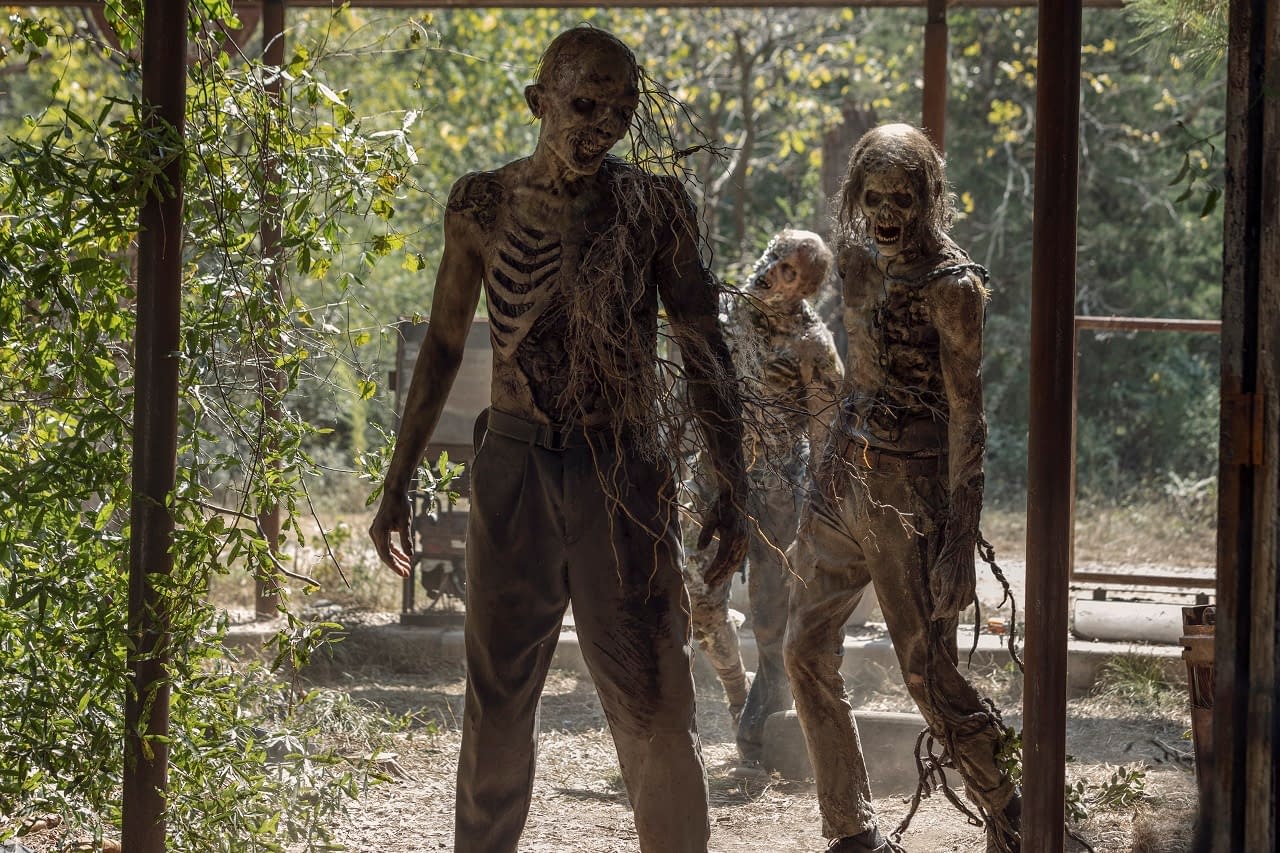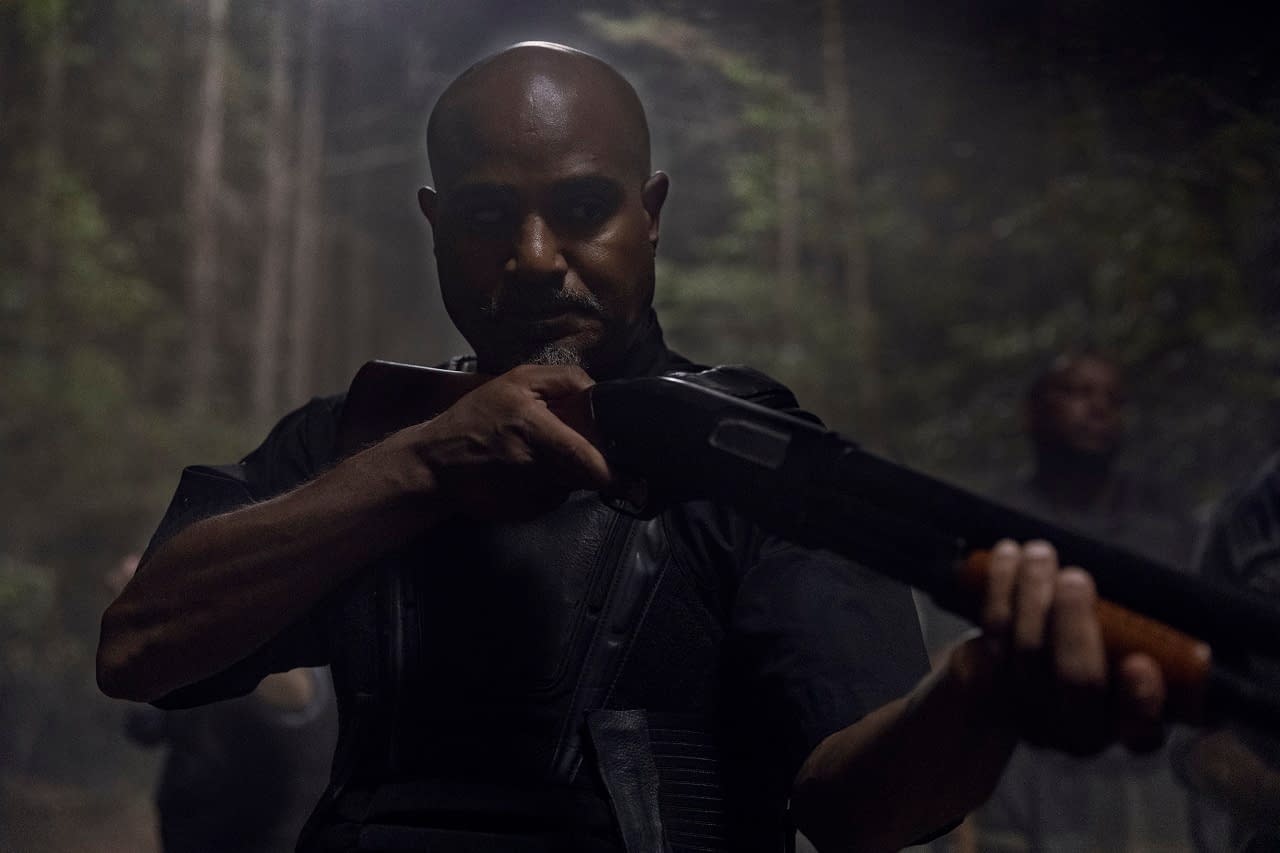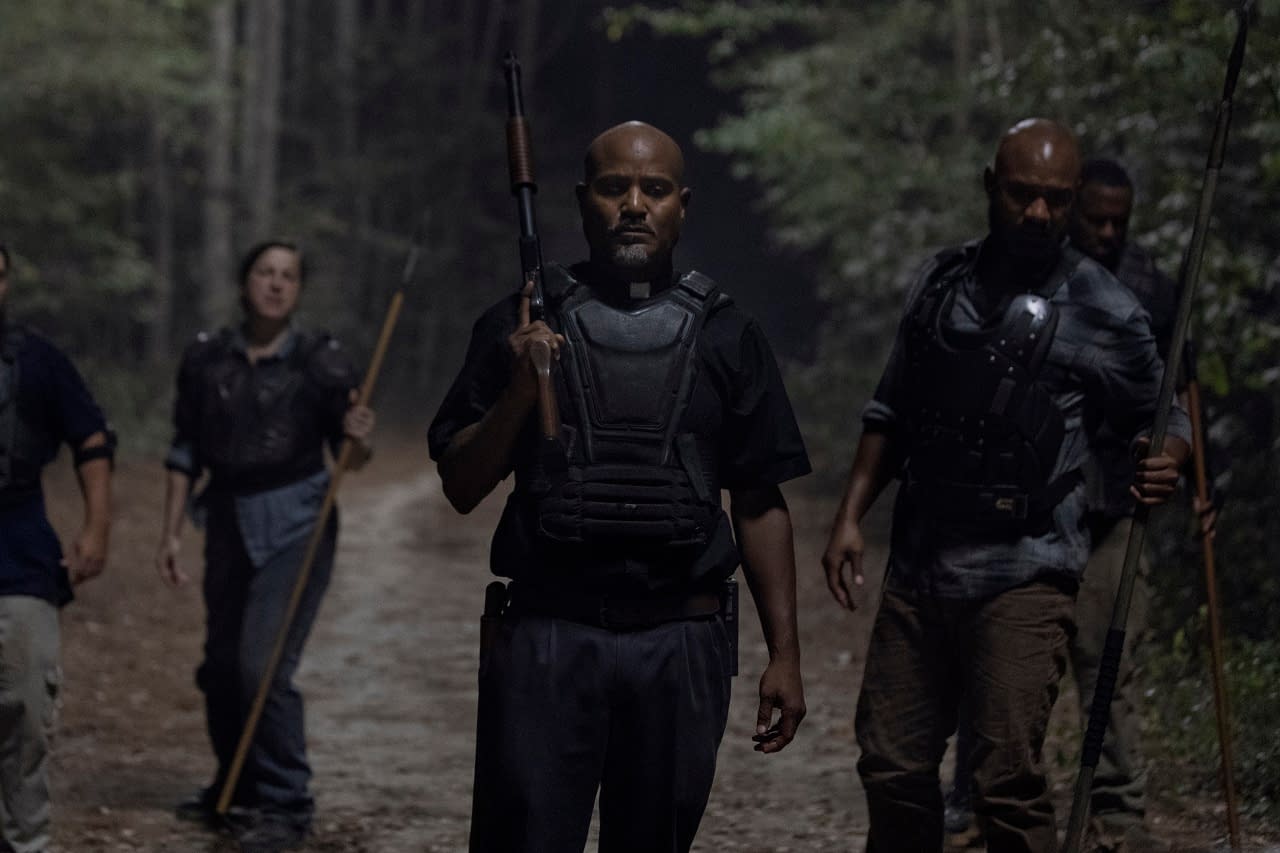 When AMC's The Walking Dead returns for its second-half of season 10, our group of survivors are trapped… some in the confines of a cave filled with walkers… others, in a spiral of suspicion and grief — all orchestrated at the hand of Alpha, who continues to prove the Whisperers are always watching and one step ahead of the communities. Through this conflict and all they've lost, a few still hold onto hope, especially Eugene, who believes the mysterious voice he spoke with on the radio may lead to their world getting bigger once again.

But with the Whisperer War upon them, the collective communities must come together and possibly sacrifice all they have to find a way to silence the Whispers once and for all. Otherwise, Alpha will ensure they face a certain doom.