Titans Season 1, Episode 8 'Donna Troy': Conor Leslie on Wonder Girl/Robin Friendship
Dick Grayson (Brenton Thwaites) has seen better days: his team's gone walkabout, he's having a righteous Batman-inflicted identity crisis as Robin (not helped by Batman replacing him with new Robin Jason Todd (Curran Walters)), he's afraid he's adopting a little too much of The Dark Knight's slightly more violent traits, and can't get his "Dick Grayson" and "Robin" sides to play nice with one another. So yeah…not good.
Enter Donna Troy (Conor Leslie) aka Wonder Girl aka the best person Dick can turn to during his moment of personal crisis. Having known each other since their childhood days as Batman and Wonder Woman's sidekicks, Troy has been able to keep her personal and superhero worlds apart – making her the friend and mentor Dick needs.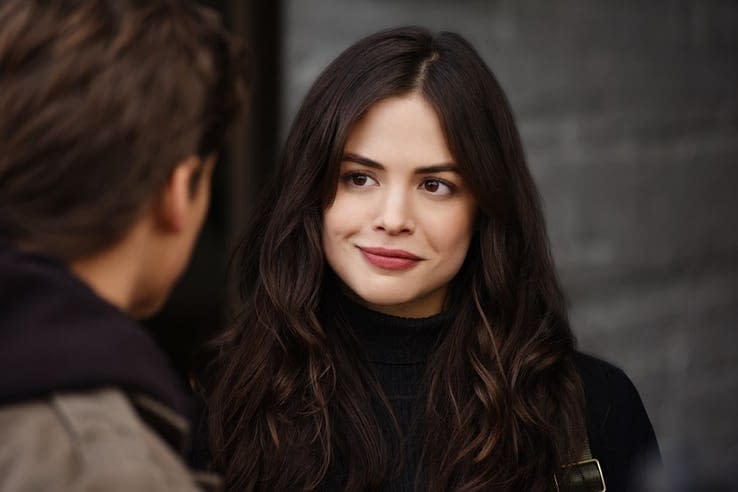 With DC Universe's Titans 'Donna Troy' dropping Friday, Leslie spoke with Entertainment Weekly about why Donna is the key to Dick finding a way back to a sense of self:
"Dick has been very serious for most of this season so far, and for good reason. He's got a lot going on, and has been thrown into this whirlwind with Raven. I think by the time he shows up at Donna's door, it's a moment where his hands are up, he doesn't know where else to go or what else to do. Dick and Donna have such an incredible friendship, so that won't be new to fans, but how he comes to her is really interesting, because he needs answers.

She was able to create a life for herself outside her identity as Wonder Girl, and that's what Dick wants. He wants to be something other than Robin, so naturally he's going to turn to someone he's known since childhood. Her role in Dick's life is obviously that of a friend, but it's nice he's just going to her for guidance, and not have his guard up for a change like he has with every other character in the show."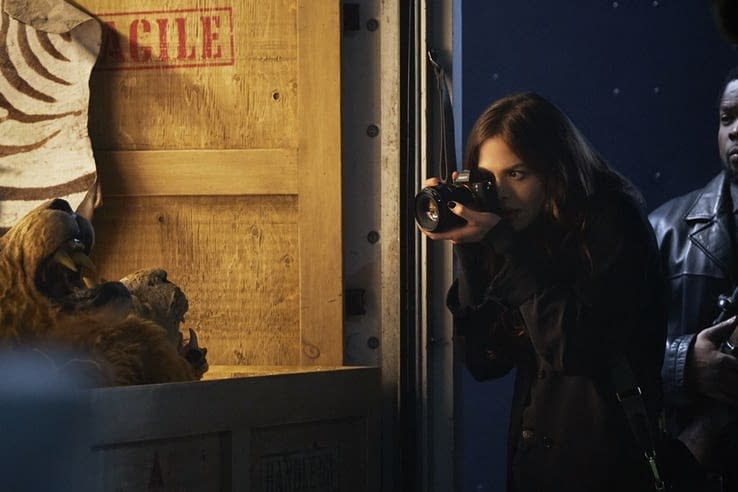 While some viewers might assume there's a future romance on the way for the duo, Leslie hopes fans don't get their hopes up – and how that's a good thing for both characters:
"The thing that's incredible is that, whether it's comics or TV, we always see two characters who are friendly and single like this hook up at some point. So I think what's great about Dick and Donna's friendship is that it is a friendship, a brother-sister friendship. Dick and Donna understand each other in a way no one else ever will.

I think they both bond from that place of having these parental role models that aren't their blood parents. I think that's where that brother-sister bond forms. I love that dynamic they have, and Brenton and I worked so well together. It was easy for us to roast each other and give each other crap, and that's good for the characters. With a character who is infamous for sleeping with every female character, it's nice to have one that's just his sister and best friend."
DC Universe's Titans 'Donna Troy' is currently available for viewing.
Titans Season 1, Episode 8 'Donna Troy': As the Titans disband to go their separate ways, Dick decides to turn to old friend and investigative journalist, Donna Troy aka Wonder Girl (guest star CONOR LESLIE), for answers. When he's soon embroiled in her undercover investigation of a crime syndicate, he realizes that past events have taken more of a psychological toll than he previously imagined. Meanwhile, seeing Kory's distress over her inability to recover her identity, Rachel attempts to use her powers to heal Kory's memory… with unintended and frightening consequences.

Guest Cast: Conor Leslie as Donna Troy, Rachel Nicholsas Angela, Damian Walshe-Howling as Graham Norris