Digimon Adventure Voice Actress Toshiko Fujita Passes Away, Age 68
Toshika Fujita, the revered voice behind many of anime's most beloved characters, has passed away at the age of 68 after succumbing to breast cancer. Perhaps best known as the voice behind Digimon Adventure's Taichi Yagami, Fujita also performed as Hilda in Outlaw Star, Mamiya in Fist of the North Star, and Rally Cheyenne in Silent Möbius. Fujita had been a prolific voice in the anime industry since 1969 with Puss in Boots. Fujita also provided the voice dub for Candice Bergen (Murphy Brown) in multiple Japanese adaptations of English language films.
Toei Animation released the following statement on Fujita's passing:
Digimon was something of an underdog in the late 1990's, never quite catching on with audiences the way Pokemon had. Digimon was launched in 1997 as a joint collaboration between Toei Animation, ViZ, and Bandai, who were hoping to capitalize on the virtual pet phenomenon that was sweeping the globe thanks to Tamagotchi. The first season of Digimon Adventure followed the adventures of a group of Digi Destined, grade-school aged kids summoned to a fantastical digital world. Each of the kids was partnered with a special digital monster (Digimon) that helped the kids battle their way through the digital world. Fujita's character Taichi (or Tai) was paired up with Agumon, a gentle, yellow dinosaur-type digimon who would fight ferociously to keep Tai and his friends safe.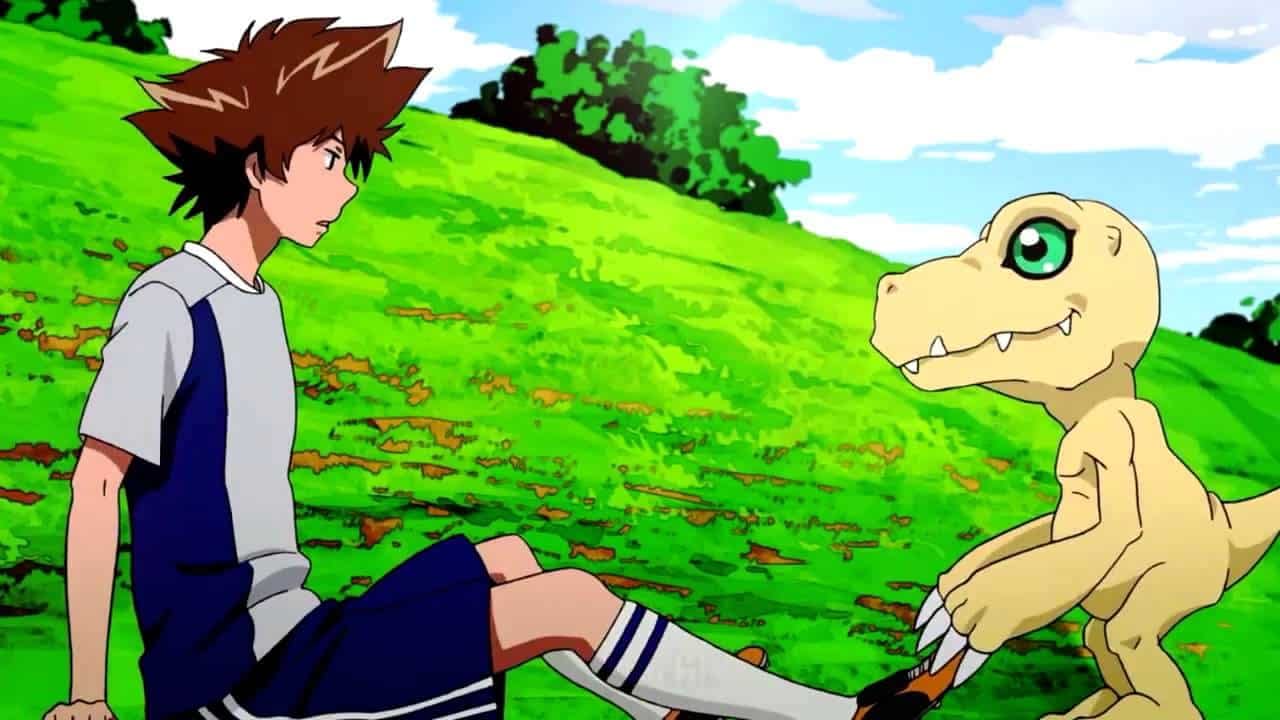 Digimon was brought to the United States by Saban Entertainment, and debuted on the FOX Kids programming block. While never quite as popular as Pokémon, Digimon still found a dedicated audience, spawning multiple video games, collectible card games, action figures, and comic books. A new Digimon Adventure movie is set for release in 2019 (working title: Theater Version Digimon Adventure), with the original cast returning as adults and reuniting with their digital partners.
On a personal note, my kids and I watched Digimon faithfully during it's original run on FOX, then went back to watch the original Japanese language version online later. Fujita's work on Tai was sincere, earnest, and at times, heartbreaking. Digimon was never afraid to tackle tricky subjects like loss and remorse, and it was a wonderful show to share with my kids. Domo arigatou gozaimasu, Toshika Fujita. Your energy and passion will be missed.