Hasbro have revealed the trailer for Transformers: Cyberverse Season 2- Power of the Spark. This season will see the introduction of Spark Armor, which will be worn by the Autobots and the Decepticons both. The Spark Armor will be Earth vehicles converted into the armor thanks to the Allspark. Sharkticons, , Seeker Squadron, and all kinds of bots will make apperances, and the humor from the first season has carried over as well. Fans have been pretty happy with this show so far, and the toy line moves pretty well, so hopefully this season continues that trend.
Check out the trailer below!
In Cyberverse season 2, the Autobots will use incredible new powers from the Allspark to battle the Decepticons. They'll wield incredible strength and mysterious new abilities, including the power to convert Earth vehicles into Spark Armor: the battle-ready gear they need to defeat the Decepticons and continue their mission. They'll use this power to instantly level the playing field, turn the tables, and win the day. With the power of the spark in their circuits, the Autobots will complete their mission on Earth and begin the perilous journey back home, where that same power holds the key to returning life to their planet…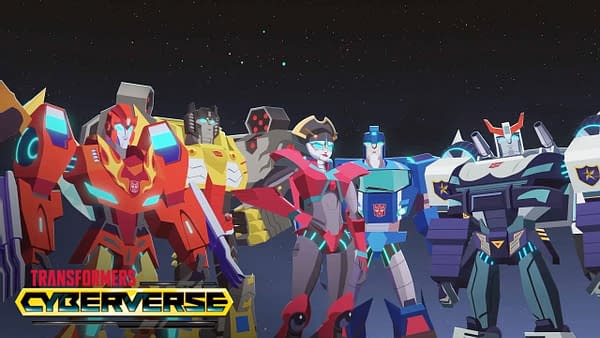 Enjoyed this article? Share it!