Unsolved Mysteries: Netflix Series Already Helping Solve Mysteries
When it comes to one of television's longest-running hybrid reality series, Unsolved Mysteries hasn't skipped a beat. Following the series' revival on Netflix on July 1st, producers told USA Today, audiences already chipped in about 20 credible tips. The series' dedicated fan base spanned four networks on NBC, CBS, Lifetime, and Spike TV from 1987-2010 and now the popular streamer. Executive producer Terry Dunn Meurer, who co-created the series with John Cosgrove says more than 260 mysteries from the original were ultimately resolved with the help of tips and other factors, such as increasingly sophisticated DNA testing.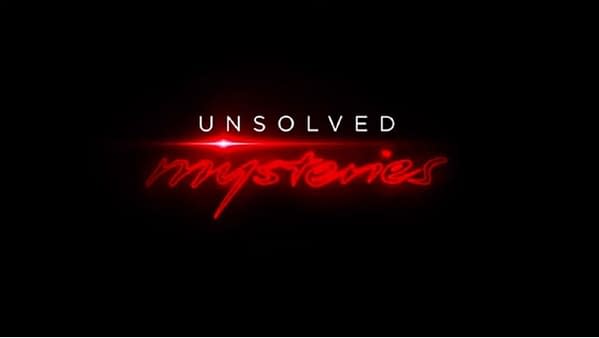 Throughout its run, Unsolved Mysteries dealt with a variety of phenomena ranging from criminal cold cases involving murder and missing persons, the paranormal, and the supernatural. Since the Netflix premiere, there were already some promising leads. "We pass them on to the appropriate authorities," Meurer said. "It's only been 24 hours. We're hoping there's a lot of people who still haven't watched and maybe this weekend they'll sit down and binge the episodes and we'll get more leads." The unscripted program reached no. 1 on Netflix's top TV series on July 2nd.
The current incarnation of Unsolved Mysteries mixes the familiarity of the cases from the old series but focuses more on the subjects to tell the stories going without a narrator. "Everybody talks about how they hear that music from the original episodes and it sends a chill up their spine," Meurer said. "And then we had to make a tough decision: Should we have a host? We decided it would be impossible to fill Bob's shoes." The original host of the series was Robert Stack, who appeared in 291 of the 582 episodes of the original run. He hosted his final episode in 2002 and passed in 2003. Other hosts included Dennis Farina for 174 episodes, Virginia Madsen, Karl Malden, and Raymond Burr. Another change in the series is while new episodes and reruns have updates to cases that since been solved, another advantage features updates on present and past cases on the website and social media. The 15h season of Unsolved Mysteries is available to stream on Netflix.